Bundaberg Christian College shines light on potential for school savings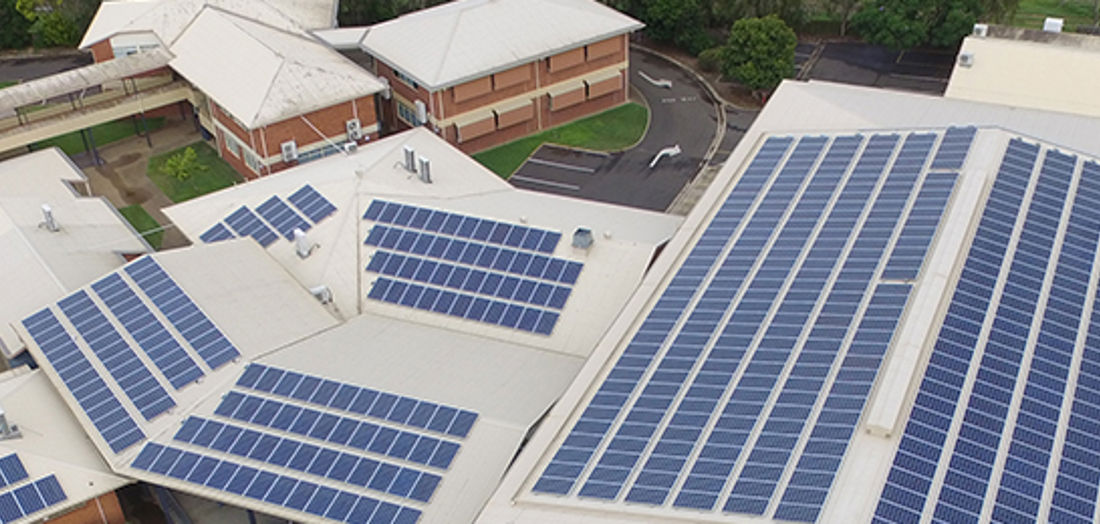 Location

Queensland
Category

Renewable energy
Solar plus storage equals self-sufficiency
Bundaberg Christian College's award winning grid-connected solar PV system and battery storage - the first of its kind in Australia - is playing an important role in its bid to be self-sufficient.
80%
reduction in energy consumption
Using $230,000 CEFC finance through the National Australia Bank's Energy Efficient Bonus program, the college installed a 194kW rooftop system consisting of more than 700 panels across major school buildings and supported with battery storage.
The college also upgraded its old fluorescent lights to LEDs which reduced the amount of energy it need for lighting. Before the upgrade the school faced demand charges that made up 60 per cent of their energy bill. The LED lighting, solar PV and battery storage eliminated those excess demand charges.
To meet the local network requirements we had to custom engineer a site master controller for smooth charging and discharging. Since the installation, we have kept monitoring the site to make improvements and get the system running at maximum efficiency.
Installers and system designers GEM Energy say the $700,000 project is the biggest hybrid solar installation on a school in the country and the first of its kind in the way the system works.
The college's energy consumption has dropped by more than 80 per cent. General onsite energy consumption has reduced from 390MWh per year to 70 MWh and some days the college is practically self-sufficient. Its Large-scale Generation Certificate (LGC) revenue offsets its remaining power bill.
Award winning solar design
BCC has a sustainability plan with a mission to be self-sufficient and it already sources 100 per cent of its water from rain water. The college is aiming to be a learning ground for sustainability and technology.
The project won the Clean Energy Council's Solar Design award for best grid-connected system with battery backup in October 2016.  
Queensland, Renewable energy