Car dealership saves with innovative solar and lighting upgrades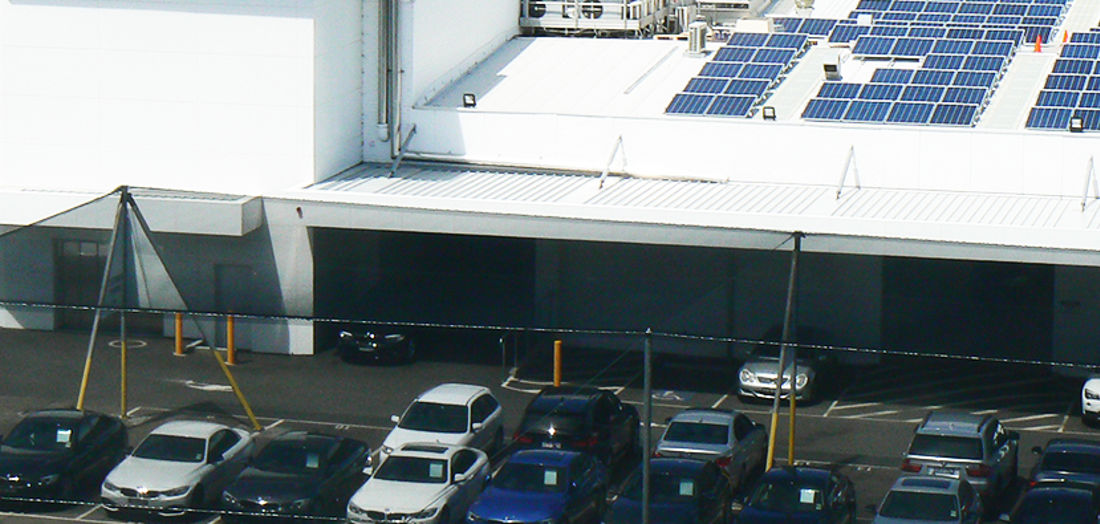 Location

New South Wales
Investment

Solar
Category

Energy efficiency
Col Crawford Motors saves with solar and lighting
Leading Sydney car dealership Col Crawford Lifestyle Cars in the Northern Beaches has made big savings on its electricity use, through a major solar installation and upgrade to LED lighting.
The 50-year-old family business on Sydney's Northern Beaches installed 1,000 solar panels with 260KW of capacity, with nearly half acting as a car park shading structure. It also installed 960 LED light fixtures.
The dealership estimates its electricity costs more than halved when the new systems were installed. The project was cash flow positive from day one. After the first year, costs savings after finance payments had exceeded $35,000 and cumulative net savings were projected to reach over $3.7 million over 20 years. Subsequent rises in grid energy prices have improved the business case even further.
This project is genuinely ground-breaking as approximately half of all the solar panels are integrated into a new solar car park shading structure that generates pollution-free solar electricity at the same time as providing shade and cover from rain for parking,
From high energy users to green energy users
Car dealerships are high energy users, with large premises and a need for high security. The project demonstrates the real difference solar energy and LED technology lighting can make to a dealership's bottom line while reducing carbon emissions.
The Col Crawford project was designed and installed by award-winning sustainable energy company Autonomous Energy.
The upgrade was financed through the Energy Efficient Loan - a joint initiative of Commonwealth Bank and the CEFC. The project also attracted financial support through the NSW Government's Energy Savings Scheme.
New South Wales, Solar, Energy efficiency