Coolstores reduce energy costs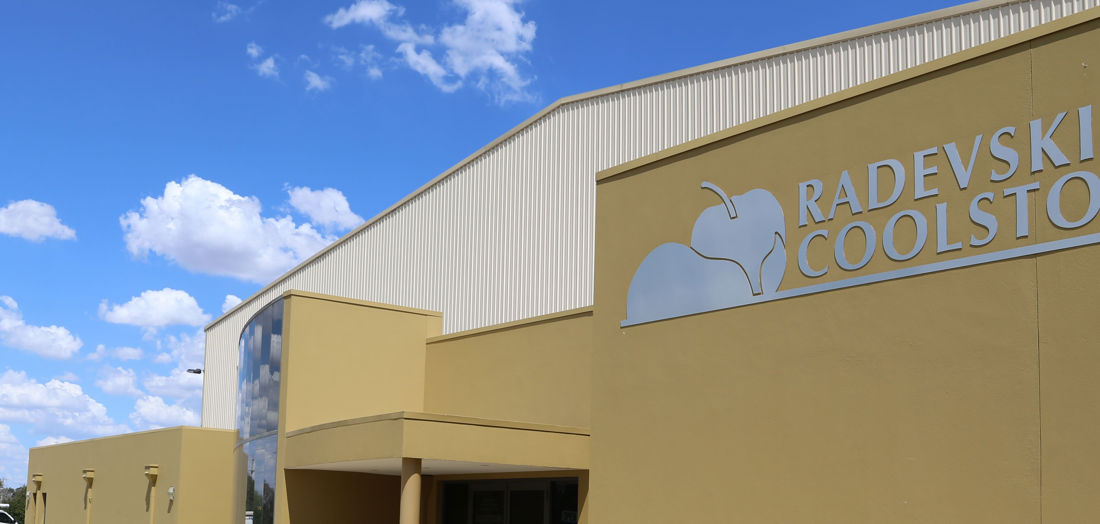 Location

Victoria
Investment

Agriculture
Solar
Category

Energy efficiency
Refrigeration improvements reduce coolstores grid electricity use by a quarter
Family owned and operated business Radevski Coolstores Pty Ltd, a major Goulburn Valley supplier of apples and pears to Coles supermarkets, invested in state-of-the art technology to cut its energy costs, boost productivity, reduce its carbon emissions and enhance its long-term viability in a competitive market.
12%
of total energy generation
25%
reduction in grid use
The 100 KW solar PV system provides around 12 per cent of energy needs. With the addition of a new fruit grader, which allows reduced operating hours, more efficient packing and storage, and slightly higher coolroom temperatures, Radevski Coolstores has cut its requirement for grid-supplied electricity and its energy bill by around 25 per cent.
This will help us achieve a better way to grade, store and package our fruit and will help us remain at the forefront of technology and ensure our long-term viability in what is a competitive market.
The investment was supported by $4.2 million of Energy Efficient Loan finance through the Commonwealth Bank and CEFC. It followed $1.15 million of financing through the same program for a major refrigeration upgrade, which replaced HCFC with ammonia refrigerant gas and installed variable speed drives (VSDs) on the refrigeration system.
The Radevski family has grown its agribusiness from one orchard in 1959 to its present 215 hectares of high density apple and pear orchards and two large cool store complexes with capacity of around 20,000 bins of storage.
General Manager Peter Radevski was given the Apple and Pear Australia Environmental Award in recognition of the family firm's use of more environmentally-friendly refrigerants and reduced electricity use.
Victoria, Agriculture, Solar, Energy efficiency