Families get 7-star treatment with energy efficient community housing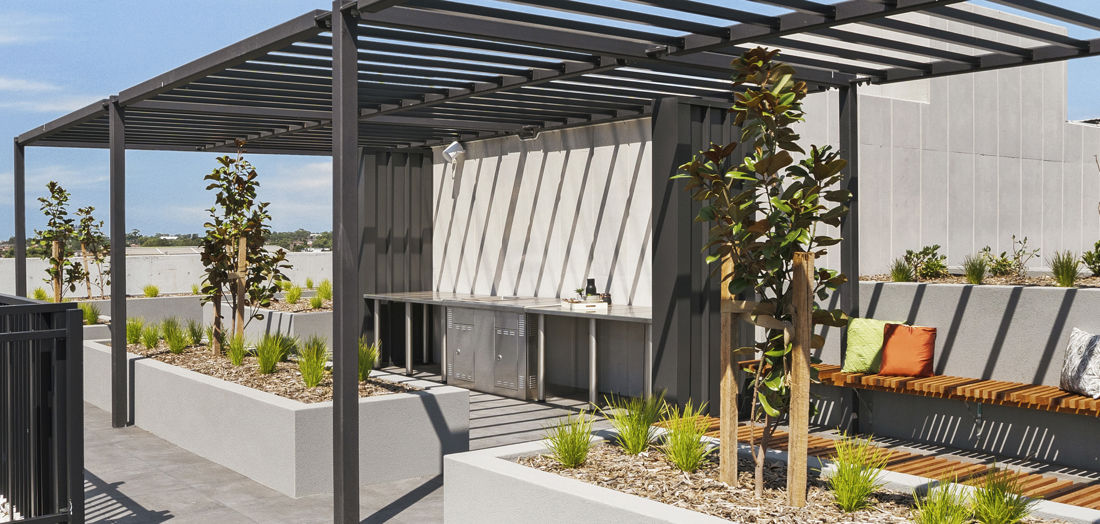 Location

New South Wales
Investment

Housing
Property
Category

Energy efficiency
High quality housing with sustainable outcomes
SGCH has delivered 31 new energy-efficient apartments in the Liverpool area that have features to help tenants keep their energy use and household running costs down.
The apartment complex in Hoxton Park Road at Cartwright in south-western Sydney has a 7-star Nationwide House Energy Rating Scheme (NatHERS) rating. Features include high performing glass and insulation to floors, walls and ceilings, shading to windows, ceiling fans and solar panels. 
These features help tenants reduce their household running costs while SGCH saves on building operation costs, which allows it to provide more housing and services for customers.
31
energy efficient apartments
Focus on wellbeing 
The six-storey building has a mix of one and two-bedroom apartments that offer tenants the opportunity to live close to work and health and education facilities. Tenants will also have access to tailored SGCH support coordination services and opportunities designed to improve their wellbeing.
Test case for future investments
The development has been delivered as part of the NSW Government's Social and Affordable Housing Fund (SAHF) Phase 1.
The CEFC financed the apartment complex as part of its broader existing $170 million commitment to SGCH, to demonstrate the potential for more sustainable housing to deliver better long-term outcomes for tenants, providers and the environment.
Partnering with CEFC allows us to invest upfront in energy efficient design features that benefit our tenants through reduced energy costs and improved thermal comfort. It also reduces operating costs for us.
SGCH is a leading not-for-profit community housing provider with over 30 years' experience in developing and managing sustainable, safe and affordable homes.
New South Wales, Housing, Property, Energy efficiency