Family finds their sustainable dream home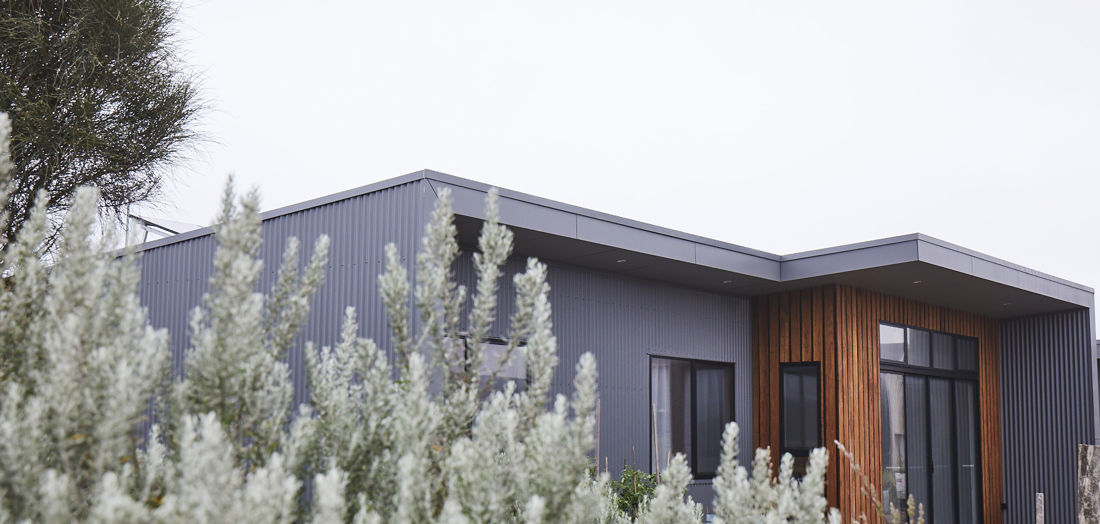 Location

National
Investment

Housing
Property
Category

Low emissions
Renewable energy
The sustainable dream home
A young family is living their sustainable dream after building their home at Cape Paterson in Victoria, with the help of the Bank Australia Clean Energy Home Loan that draws upon CEFC finance.
After the arrival of their first baby, Michelle and Nathan were keen to avoid paying high rent and power bills for a house in Melbourne lacking energy efficiency, so they decided to make a sea-change.
The couple, who has a Bank Australia Clean Energy Home Loan, bought a plot of land and built their home at The Cape, a sustainable housing development on the Bunurong Coast.
0.4%
discount (up to 5 years)
The green home loan offers borrowers discounts starting at 0.4 per cent (for up to five years), when buying or building a NatHERS rated 7 Star or higher home, or making sustainable upgrades.
The Bank Australia Clean Energy Home Loan draws on up to $60 million in CEFC finance to provide the interest rate discount on eligible mortgages.
The couple's new house cost them around $600,000 to build, including the land, and features three bedrooms, a large open plan living area, kitchen, dining room, lounge, two bathrooms, a garage and a studio.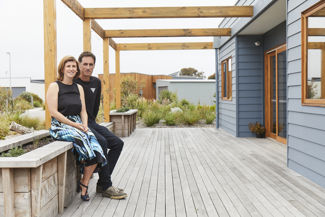 How's the sustainability?
Michelle says: "For a start, it's built with a north-facing aspect, which should be a basic principle. It's properly insulated and sealed – and that may sound like common practice, but the average Australian home has the equivalent of one square metre air leakage throughout the house. So we're not leaking heat unnecessarily."
To minimise the energy use and carbon footprint of the house, key features include double glazing, insulation, thermal mass, all electric appliances, recycled timbers and solar panels.
Michelle and Nathan are also looking into energy storage solutions with their neighbours including electric vehicles and a central battery, emergency grid.
What's the pay off?
Michelle and Nathan have reduced their environmental impact and have fewer bills, which means they can spend that money on everyday costs including raising a family.
It's an all-electric home so we're not worried about being locked into gas costs. We're reducing our bills while running everything on solar. With this loan from Bank Australia, we can afford to borrow money at a cheaper rate, so we're actually being rewarded for choosing to design a more efficient home.
The CEFC is increasing its support for cleaner, greener homes, through the Bank Australia Clean Energy Home Loan, spearheading the construction of market leading, energy efficient housing.
The Bank Australia green home loan delivers a range of discounted interest rates to qualifying home buyers and borrowers making energy efficient improvements to existing properties.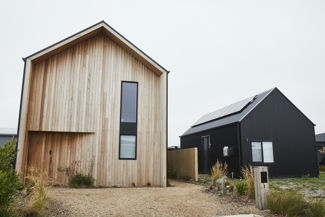 For more information about the Bank Australia Clean Energy Home Loan visit www.bankaust.com.au
View our fact sheet on green home loans
Please note: The CEFC does not provide finance to individual borrowers and is not involved in individual financing decisions. Interested borrowers should contact Bank Australia directly.
* Full names are excluded for privacy
National, Housing, Property, Low emissions, Renewable energy