Investment fund finances mid-sized solar farms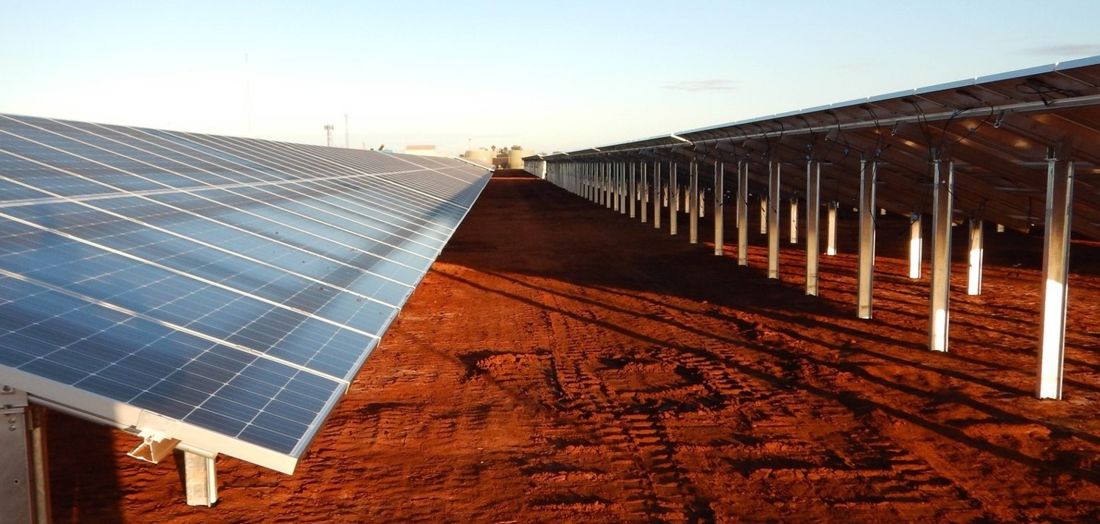 Location

National
Western Australia
Investment

Solar
Category

Renewable energy
Furthering the development of solar
The CEFC has committed up to $50 million in senior debt finance to the $100 million IIG Solar Income Fund, which is managed by the Impact Investment Group.
The IIG Solar Income Fund finances medium-scale Australian solar farms, providing equity investment opportunities for high net worth individuals, smaller institutional investors and foundations.
48,000
tonnes carbon abatement
The IIG Solar Income Fund acquires solar projects after the completion of construction and has secured exclusive rights to acquire projects from the Impact Investment Group, enabling the group to continue its development of further solar projects.
The acquired solar farms have each secured long-term offtake agreements with Australian governments or investment-grade commercial counterparties.
Assets within the IIG Solar Income Fund are expected to generate enough electricity to power the equivalent of 9,000 homes, and deliver carbon abatement of an estimated 48,000 tonnes annually.
Our commitment to solar
The CEFC involvement in the IIG Solar Income Fund broadens and deepens the range of finance products available to the renewable energy sector. This complements the CEFC direct finance for large-scale solar projects, as well as its co-financing programs with banks and other providers that enable businesses to finance the installation of rooftop solar.
The development of equity funds provides a channel for cost-effective investment for both smaller grid-connected and larger commercial-scale solar projects.
SOLAR INCOME FUND ASSETS

Solar Farm

Location

Details

Capacity

Williamsdale

ACT

30 hectares of single-axis tracking panels.

Generating enough power for 3,600 households.

 

11MW

Mt Majura

ACT

7,340 single-axis tracking panels

Officially opened 6 October 2016

 

Generates enough power for 615 households, abating 4,500 tonnes of carbon emissions annually

Mount Majura Solar Farm includes 7,340 panels mounted on  self-powered single-axis tracking solar technology NEXTracker.

The single-axis tracking technology maximises sunlight hours to collect energy, improving a solar photovoltaic system's output.

2.3MW

Karratha

WA

Located on 1.5ha, Karratha Airport Solar Farm will assist in powering the airport and local businesses.

 

Officially opened 9 November 2016.

 

Expected to generate enough energy to meet about 30 per cent of Karratha Airport's energy requirements while avoiding about 1,200 tonnes of carbon emissions annually.

 

The solar farm uses Cloud Prediction Technology (CPT) which is designed to smooth out power generation from the facility in tandem with a battery system. The CPT has enabled the reduction of battery capacity by about 20 per cent.

 

1MW
National, Western Australia, Solar, Renewable energy