Landmark Sydney building benefits from EUA financed upgrades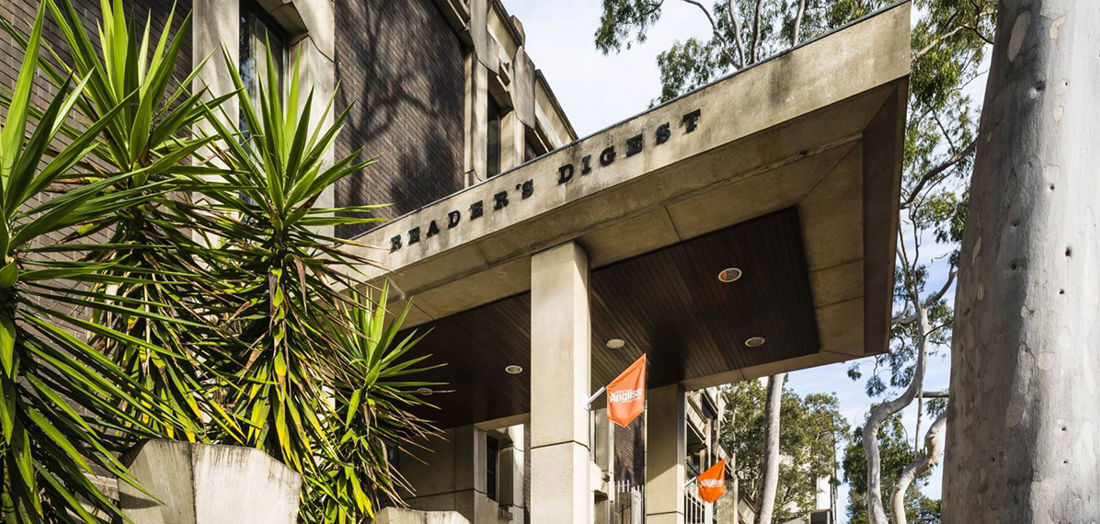 Location

New South Wales
Investment

Property
Category

Energy efficiency
Readers Digest building upgrade cuts lighting, air conditioning costs
The instantly recognisable Readers Digest building on the fringe of the Sydney CBD at Waterloo Street, Surry Hills, slashed its lighting and air conditioning costs through a $1.2 million upgrade.
6,500
tonnes carbon abatement
Its retrofit, carried out by NuGreen Solutions, replaced two 1960s chillers with two energy efficient 500 KW units fitted with variable speed drives (VSD) for the water system. Old fluorescent and halogen lighting was replaced with 1,520 LED light fittings with a smart lighting system, and a new Building Management System further improved base building efficiency. 
The fund provides environmental upgrade finance that can be repaid over 7 to 10 years, which allows property owners to offset charges with energy savings achieved,
The upgrade is estimated to create savings of 60 to 70 per cent on the energy and maintenance costs of lighting heating, ventilation and air conditioning (HVAC) systems. Over 10 years, the cost savings are expected to be from $1.7 million to $2.6 million, while carbon emissions are expected to be reduced by a total of 6,500 tonnes over the same period.
The three-level commercial office building's major tenant is one of the world's largest direct wine marketers - online business Cellarmasters - which benefits from improved office conditions as well as reduced energy bills.
The CEFC and NAB have provided finance towards the retrofit through an Environmental Upgrade Agreement which also involves the City of Sydney and Eureka Funds Management.
New South Wales, Property, Energy efficiency