New hybrid bus fleet helps drive change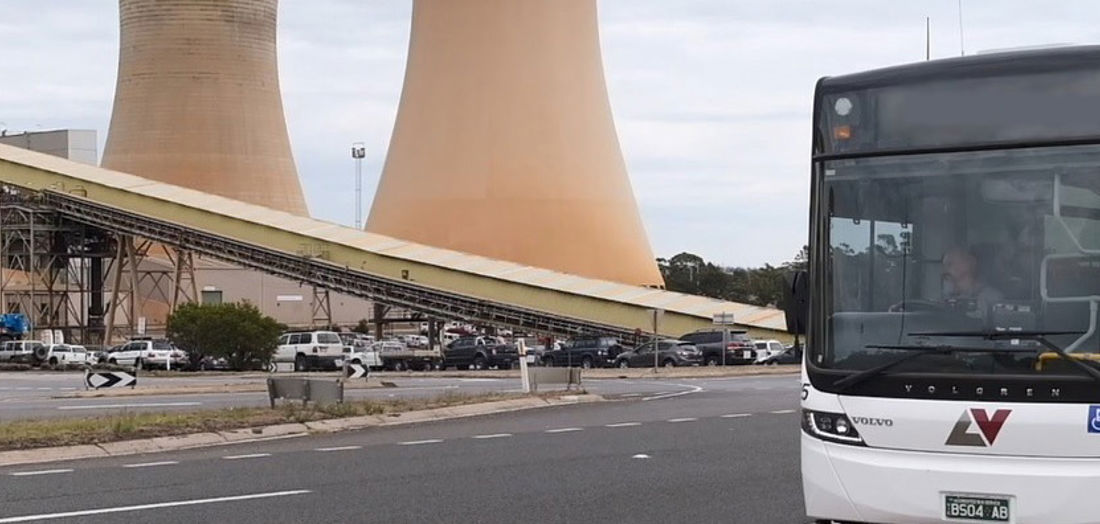 Location

Victoria
Investment

Sustainable Cities
Transport
Category

Energy efficiency
Environmentally friendly bus fleet
A Latrobe Valley family business that has been providing public transport for more than 50 years is driving change with its plans for an environmentally friendly bus fleet.
Latrobe Valley Bus Lines (LVBL) already has three hybrid electric buses in service and plans to have eight in operation by mid-2020.
~40%
lower carbon emissions
~50%
lower particulate emissions
The new Volvo B5RLE hybrid buses are the first of their kind in Victoria and are expected to deliver a 35 per cent saving on fuel;  a 30 to 40 per cent reduction in carbon emissions and up to 50 per cent less nitrogen oxide or particulate emissions.
Maintenance costs on the hybrid electric buses are also expected to be lower. The hybrid buses use an electric motor that works in parallel with a diesel engine to drive the vehicle.
LVBL General manager Anna Tyben said that Latrobe Valley was known for its high level of air pollutants and the company was looking to play its part in innovative solutions to provide the best service it can.
We live here and our drivers live here. So this is our small contribution and we'd like to see that that contribution increase.
LBVL Managing director Rhonda Renwick said she hopes the buses provide opportunities for others in the Latrobe Valley to learn about hybrid technologies and encourage people to think about electric vehicles as a viable alternative.
LVBL financed its new hybrid fleet through the ANZ Energy Efficient Asset Finance program. The program uses CEFC finance to provide customers with a 0.7 per cent discount on the standard asset finance rate for eligible energy efficient and renewable energy assets.
The discount applies to finance of up to $5 million for new assets that meet energy efficient eligibility criteria.
Victoria, Sustainable Cities, Transport, Energy efficiency