< Case studies
Relectrify technology extends battery life and reduces battery storage costs
Location

National
Investment

Innovation Fund
Storage
Category

Renewable energy
Batteries that power on
Melbourne-based company Relectrify is developing and commercialising control technology that increases battery storage lifetime by as much as a third and reduces costs by up to half compared to existing market-leading offerings.
The Relectrify BMS+Inverter incorporates its advanced life-extending battery management systems (BMS) - which unlocks extra performance in battery systems by boosting their second-life storage capability and lifespan - alongside low cost, ultra-high efficiency battery inverters.
Ground-breaking technology
The Relectrify technology has wide application because it can be used across residential, industrial and grid storage, using either new or second-life batteries.
It unlocks extra lifetime in new and second-life batteries and extra capacity in second-life batteries, reduces the cost of component parts and offers higher than typical efficiency, low electromagnetic interference and improved harmonic control.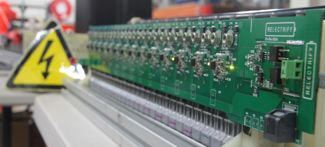 Batteries are becoming a fundamental building block of the new energy industry and seeing significant uptake across households, businesses and the power grid. And this is just the beginning. There is an immense need for affordable and capable storage across almost all parts of our lives now and in the future.
Global ambitions
Relectrify's BMS+Inverter is already in operation, including in a grid storage pilot with Nissan North America and American Electric Power (AEP), a leading US power company with more than 5 million customers.
The company is collaborating with Nissan Motor and Sumitomo subsidiary 4R Energy Corp to deliver battery storage products.
Relectrify is also engaging with globally leading battery storage manufacturers, distributors and integrators, seeking strategic partners to help bring leading products to the market.
Through the Clean Energy Innovation Fund, the CEFC has invested $3.25 million in Relectrify, which was founded in 2015 and is an alumni of the University of Melbourne accelerator program.
National, Innovation Fund, Storage, Renewable energy