Solar reduces major fresh produce wholesaler's grid electricity needs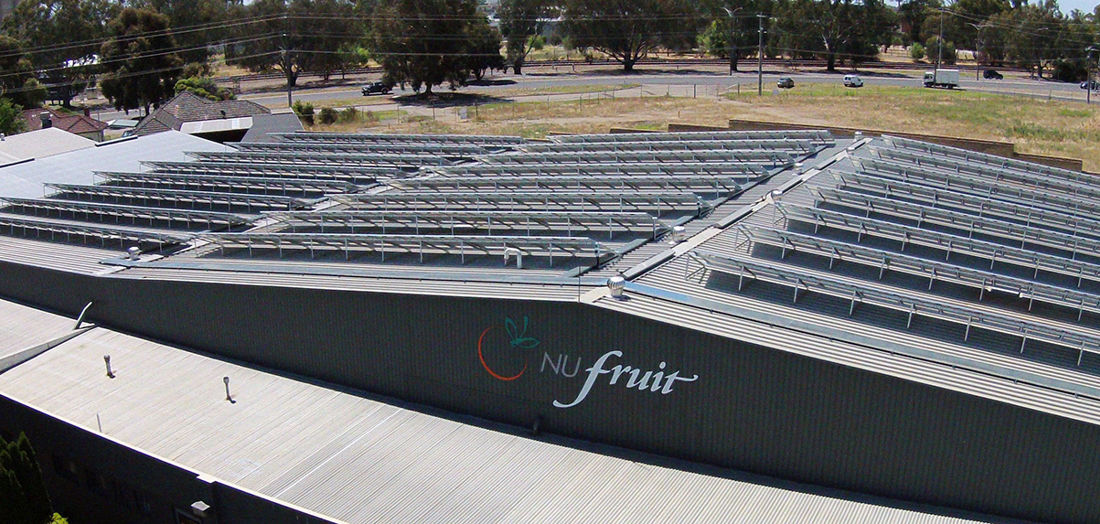 Location

Victoria
Investment

Solar
Category

Renewable energy
Nu Fruit adds solar to improve energy productivity
Major fruit and vegetable wholesaler Nu Fruit Pty Ltd, meets over 10 per cent of its electricity needs through nearly 100kW of rooftop solar at its Wangaratta operations.
The preferred supplier of leading supermarkets in Victoria, and in NSW, SA and the ACT, Nu Fruit accessed about $220,000 in finance through the Commonwealth Bank and CEFC Energy Efficient Loan program to cover the upfront cost of the solar PV. 
We have already invested in modern, high humidity refrigerated fresh produce warehouses and cool-rooms, but our electricity demands are still a key expense for us. This Energy Efficient Loan helps us by generating over 10 per cent of our own energy, reducing our grid electricity needs and benefiting from the long term savings of solar PV.
Innovative leader in the produce industry
Metcash Trading Ltd holds a 51 per cent stake in Nu Fruit which has grown and expanded from the family business started in the 1972 by brothers Arthur and Ernie Campagna.
Nu Fruit supplies fruit, vegetables, nuts, cut flowers and seedlings and has established alliances with IGA, FoodWorks and Ritchies. It prides itself on being an innovative leader in the fresh produce industry with an extensive logistical network that delivers beyond its regional base.
Victoria, Solar, Renewable energy