Spectacular Adelaide Oval upgrades put energy efficiency up in lights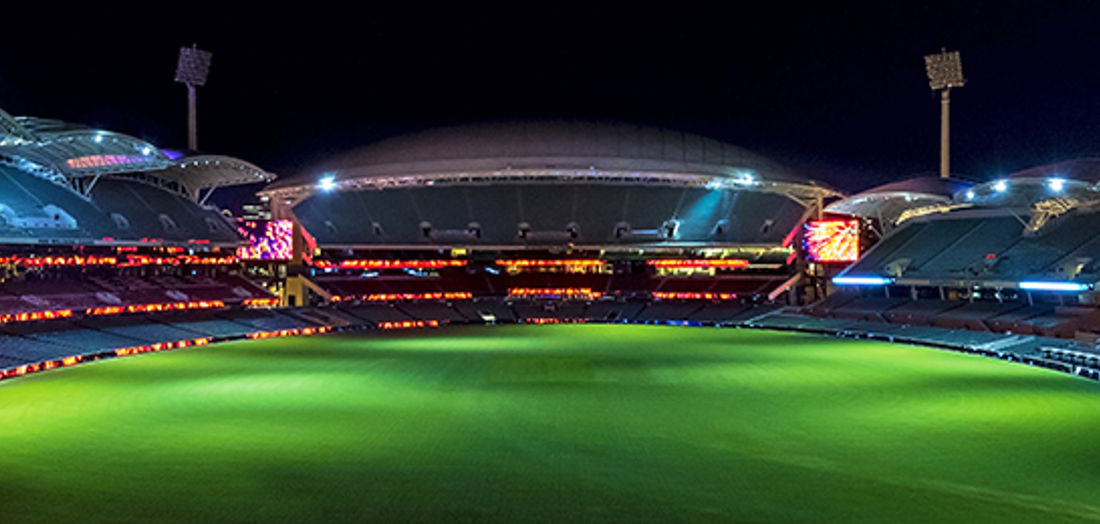 Location

South Australia
Investment

Sustainable Cities
Category

Energy efficiency
Proving sustainability is not just a spectator sport
A major upgrade to Adelaide Oval's lighting and sound will offer a world-class experience while slashing lighting energy consumption by around 35 per cent.
The Clean Energy Finance Corporation and Commonwealth Bank are lending around $6 million to the project through the Energy Efficient Equipment Finance program.
The upgrade, which will enable the oval to provide spectacular light and sound displays, is aimed at enhancing the experience for fans and advertisers, while reducing energy use and carbon emissions and delivering lighting that enables high quality picture production for international television broadcast of events.
Funding this project through the CEFC and CBA was an obvious decision as it enhanced the cost savings of the new energy initiatives with additional savings to the cost of finance. The energy efficient equipment finance really helped the business case stack up and ensure a return on investment that satisfies our business requirements.
The upgrade includes
220 LED sports lighting at the 'leading edge' of the stadium's roofline, providing instant, brilliant event lighting with the ability to pulse on and off with audio
Feature LED colour lighting through Eastern and Western stands and Moreton Bay Figs to further add to the event-day experience
Latest high-definition ribbon boards that will encircle the ground and upper levels of the stadium providing crisp clear imagery and the ability maximise fan day experiences and
New audio/visual production equipment that will merge all elements together to fully synchronise all screens, music and light shows during events.
The 220 stadium LED lights and the feature LED colour lighting are projected to use around 35 per cent less energy than the lighting they are replacing, according to project consultants Mott MacDonald. The ribbon boards, when compared with a screen of the same area, represent a 15 per cent energy saving.
The new lights will augment the four existing metal halide floodlights on light towers that are not part of the upgrade.
Efficient feature lighting
Adelaide Oval SMA describes the feature lighting through the stadium roofline as delivering a step-change in the oval's ability to reflect the colours of the nation or teams on the field through the stadium's architecture. The high definition LED ribbon boards will run 360-degrees around the stadium at ground level and on levels three and four of the Riverbank and Eastern stands.
The project was unveiled on 22 November, ahead of Adelaide Oval hosting the first-ever day-night Ashes Test between 2 and 6 December.
South Australia, Sustainable Cities, Energy efficiency