Sustainability features help new Calvary Adelaide Hospital manage energy consumption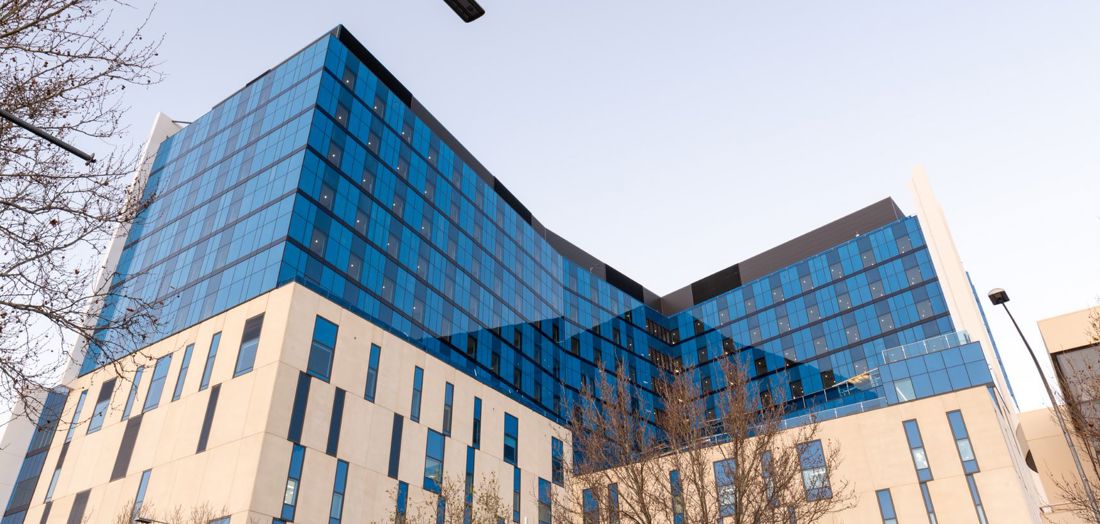 Location

South Australia
Investment

Property
Sustainable Cities
Category

Energy efficiency
High standards for healthcare sustainability
South Australia's largest-ever private hospital, the new Calvary Adelaide Hospital, has been built with state-of-the-art facilities and to a high standard for healthcare sustainability.
The 12-storey, 344-bed hospital has a 24/7 emergency department and incorporates the existing Calvary Wakefield and Calvary Rehabilitation Hospitals.
The building includes passive and active initiatives to reduce operational energy use and carbon emissions. The hospital will certify and maintain a Green Star Performance Rating to measure and benchmark performance annually against established energy efficiency targets.
Green
Star Performance Rating
Sustainability features
A combination of a high-performance glazing system and building fabrics that exceed the building code requirement by 10 per cent
LED lighting with integrated control system installed throughout the hospital, providing high energy efficiency performance, as well as reduced life cycle waste and maintenance costs
HVAC system that incorporates individual variable air volume diffusers to provide optimal control of air flow and temperature in each ward
Steam condensate recovery from the central sterile services department steam sterilisation system to reduce water and energy used for the sterilisation process
Passenger lifts with a regenerative braking system that reduces energy consumption by between 10 per cent and 30 per cent compared to non-regenerative equivalents
Sky Terrace for staff and patients that enhances patient recovery and improves employee wellness through the provision of green outdoor space
Energy efficiency standards
There are currently no defined standards for energy efficiency in healthcare buildings in Australia and yet healthcare facilities typically use far more energy than standard office buildings because they often run extended hours, have high hot water consumption, air conditioning and specialist medical equipment requirements.
The new Calvary Adelaide Hospital is an asset of the Dexus managed Healthcare Wholesale Property Fund (HWPF).* The CEFC has committed up to $100 million to the fund to support the development of new sustainability benchmarks for healthcare in Australia.
*HWPF was renamed in March 2021 as Dexus Healthcare Property Fund (DHPF) 
View our investment insight on the Healthcare Wholesale Property Fund (HWPF)
South Australia, Property, Sustainable Cities, Energy efficiency