Victorian food transport business keeps it cool and efficient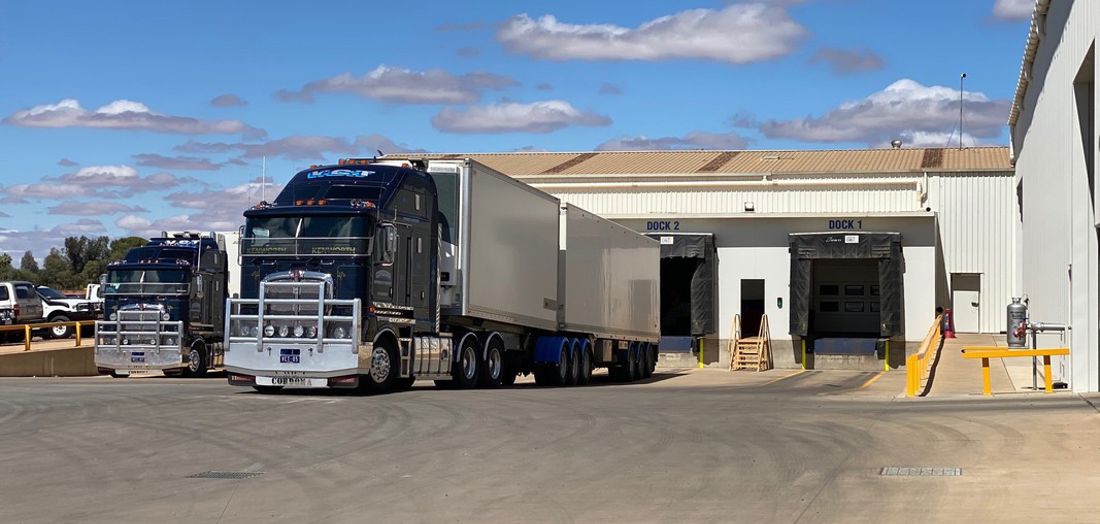 Location

Victoria
Investment

Agriculture
Transport
Category

Energy efficiency
Victorian food transport business keeps it cool and efficient
A refrigerated food transport business in regional Victoria is keeping its cool with a new energy efficient onsite refrigeration system.
LRT/VCT Transport is a long-standing family-owned refrigerated transport business based in Mildura in north western Victoria.
The business supports regional fruit and vegetable growers, transporting goods to local, national and global markets.
950 t
refrigeration system
LRT/VCT Transport upgraded its Irymple depot to take advantage of better energy efficiency. The facility has the capacity for up to 3,500 pallet storage across three specially refrigerated rooms.
A major investment saw the implementation of a 950 tonne capacity onsite energy efficient refrigeration system, financed through the ANZ Energy Efficient Asset Finance program. The program draws on CEFC finance to offer borrowers a 0.7 per cent discount on standard asset finance rates for eligible clean energy projects.
Using more solar and less water
LRT/VCT Transport has installed a 99.5kw rooftop solar system to allow it to generate more of its own electricity and better manage energy costs. It has plans to expand this to 260kw.
As part of the energy efficiency drive, the business has also invested in a new automated truck washing machine, which saves on average 700 litres of water per truck. With a fleet of 42 trucks, this equates to an 80 per cent improvement in water usage each year. 
It's an encouragement to go green. It's definitely the way the future's going. We want to prepare ourselves, not only for today and tomorrow, but for the next 10 to 15 years, for the second generation.
Victoria, Agriculture, Transport, Energy efficiency