Wave energy powers Australia's future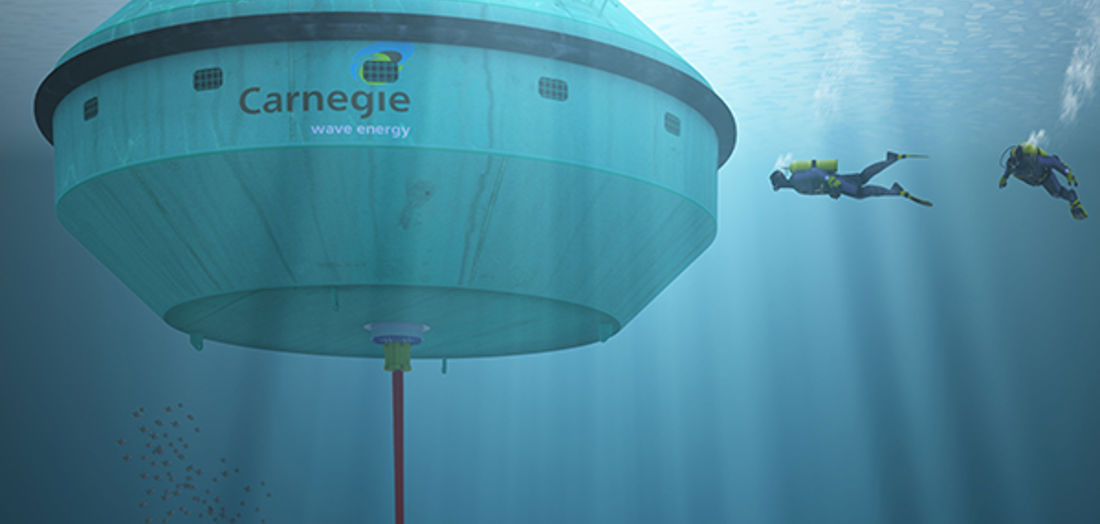 Location

Western Australia
Category

Renewable energy
Australia at the leading edge of the global ocean energy sector
Carnegie Clean Energy is an Australian developer of utility scale solar, battery, wave and hybrid energy projects and is the only company in the world to offer a combination of wave, solar, wind battery storage and desalination via microgrids.
Formerly known as Carnegie Wave Energy Limited, Carnegie is the inventor, owner and developer of the patented CETO wave energy technology that converts ocean swell into clean energy.
Financing the acceleration of technology
In March 2014, the CEFC committed a 5-year $20 million loan facility to Carnegie to help it accelerate the final stage of development of its technology. This commitment was retired when Carnegie secured alternative finance from Commonwealth Bank in November 2015.
Carnegie's innovative CETO technology helps place Australia at the leading edge of the emerging ocean energy sector, and has the potential to develop a new area of manufacturing: one that could create new skilled jobs and export industry opportunities.
Powering desal plants and feeding energy into the grid
The CETO system operates under water where it is safer from large storms and invisible from the shore. The fully submerged buoys drive pumps and generators that are contained offshore, within the buoy itself, with power delivered back to shore through subsea cables to power desalination plants as well as for export into the grid.
Learn more about Carnegie's innovative wave technology.
Western Australia, Renewable energy