The CEFC has a strong track record of investing in a diverse range of cleaner, greener residential options
– including finance for green home loans, community housing, build-to-rent and masterplanned communities, seniors living and student accommodation.
Best practice energy performance initiatives give property owners and managers the opportunity to unlock substantial energy savings, reduce emissions and potentially improve liveability for tenants.
The Australian Sustainable Built Environment Council estimates that the property sector accounts for about 23 per cent of Australia's greenhouse gas emissions. About half of those emissions come from residential buildings – largely from heating, ventilation and air conditioning (40 per cent), appliances (25 per cent) and hot water systems (23 per cent). Measures to address these include adopting energy efficiency building design and construction, along with supporting the widespread inclusion of renewable energy and energy storage solutions.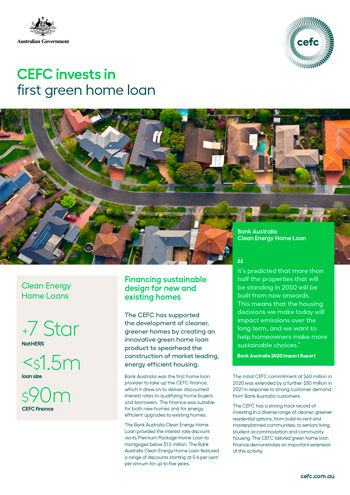 read our insight
CEFC invests in first green home loan
The CEFC has supported the development of cleaner, greener homes by creating an innovative green home loan product to spearhead the construction of market leading, energy efficient housing.
Read our insight
Read our insights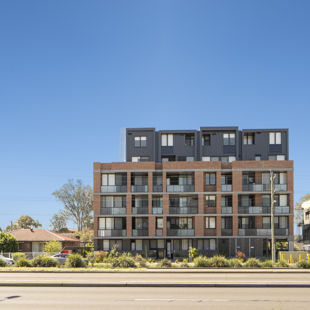 Community housing goes energy efficient
How can Australia's community housing providers improve the standard of living for lower income families while making their homes more energy efficient?
Read our insight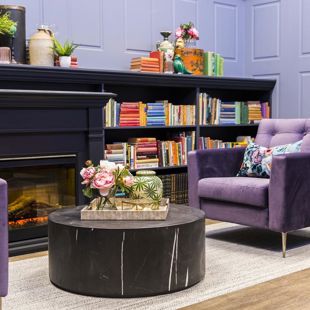 Low emissions living for seniors
How can clean energy deliver lower emissions and enhanced energy efficiency for Australian seniors living?
Read our insight