Manufacturing is a significant contributor to the Australian economy, employing some 839,000 Australians
and contributing $107 billion to Australian GDP annually.
Manufacturing is also a major contributor to emissions – meaning it can and must play a key role in our transition to a net zero emissions economy by 2050.
Sector-wide decarbonisation is challenging due to the diverse nature of manufacturing processes, requirements for high temperature industrial heat and the often-substantial amounts of capital required to make process changes to drive deep decarbonisation.
While these factors have seen manufacturing described as a 'hard-to-abate' sector, the clean energy transition presents considerable opportunities – from improving existing processes to backing new industries such as green steel, low carbon cement and energy efficiency chemicals production.
CEFC market analysis has identified considerable low emissions investment opportunities for Australian manufacturing – from investing in proven emissions abatement technologies to widespread electrification using clean energy, enabling energy infrastructure, battery storage and green hydrogen.
The specialised nature of CEFC finance makes it ideal for the manufacturing sector, with our tailored investment approach able to accelerate decarbonisation in complex and large-scale investments.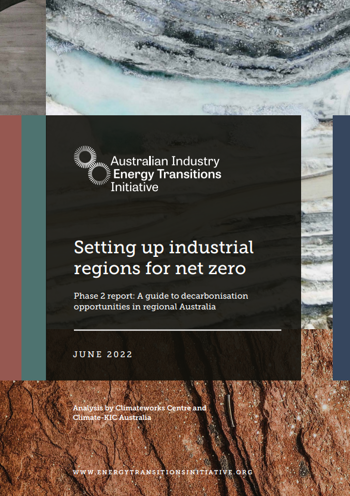 Read the report
Setting up industrial regions for net zero
This report from the Australian Industry Energy Transition Initiative shows how industrial regions can contribute to reaching net zero emissions by 2050.
Read our report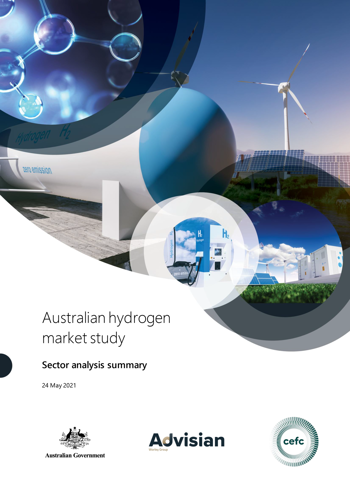 Read our report
The Australian Hydrogen Market Study
The competitiveness of green hydrogen across 25 Australian industry sectors is analysed to provide insights into investment opportunities for hydrogen producers, large-scale energy users and potential investors.
Read more