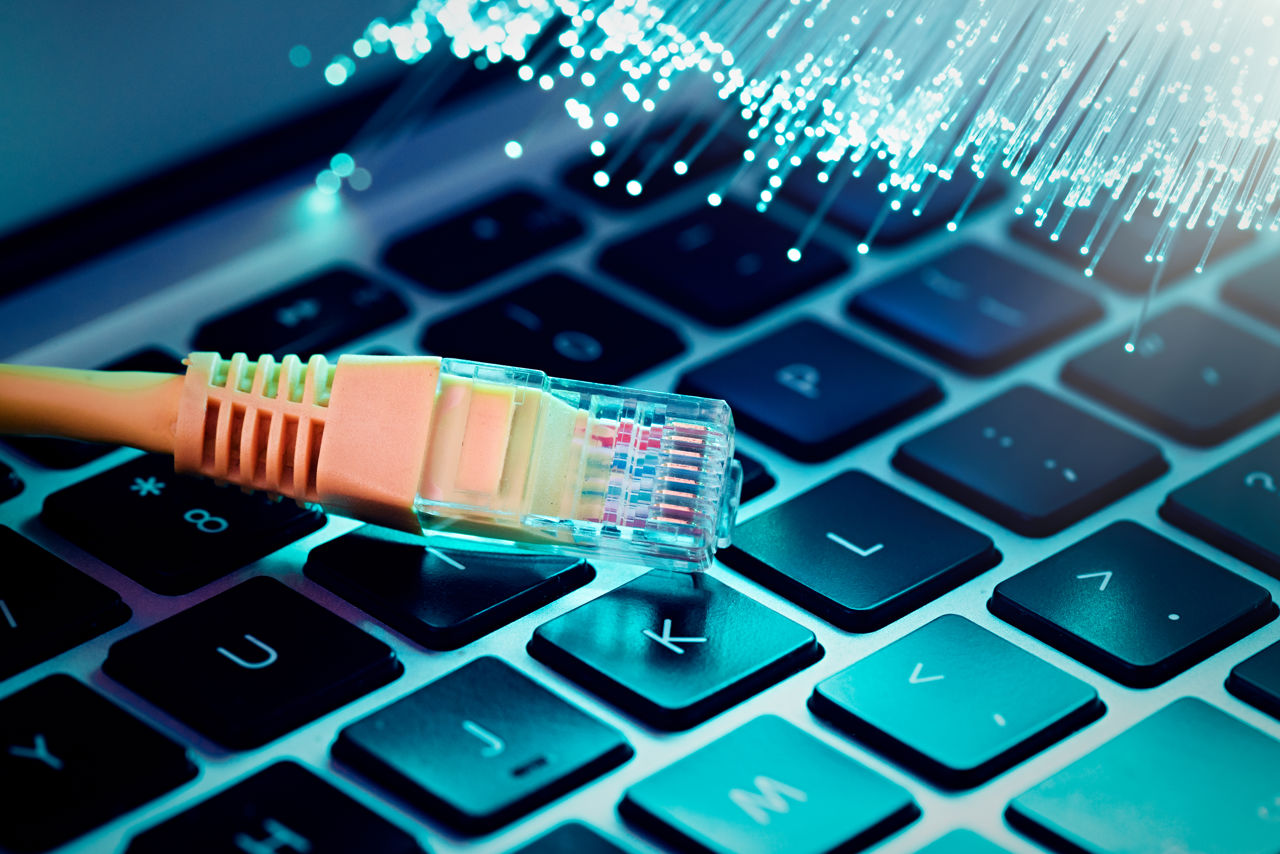 Case study
Australian first for
NBN Co green bond
Futureproofing with fibre optics for a net zero future
NBN Co is the first Australian telco or government business enterprise to issue a green bond, tapping into new investor capital to support its transition to net zero emissions and demonstrating a pathway for other major telcos seeking to decarbonise.
Climate and green bonds offer potential to access a broader pool of investors and support the development of climate bond frameworks that give additional momentum to business sustainability goals.

Richard Lovell

Executive Director, CEFC
Our investment
NBN Co which is building and operating Australia's National Broadband Network, is supporting its Towards Zero carbon ambition through an $800 million green bond. The CEFC was a leading investor in the bond, investing $50 million to support the entry of NBN Co as a new issuer in the growing Australian green bond market.
NAB, ANZ, Westpac and Commonwealth Bank were joint lead managers of the issuance, which received an A1 (stable) rating from Moody's and AA (stable) from Fitch.
Australia's National Broadband Network covers more than 7.5 million square kilometres and connects more than 8.4 million premises.
our impact
The CEFC is working with NBN Co as it establishes a sustainability bond framework that will enable it to fund further green or sustainability projects in the future.
Broadband networks require a huge amount of electrical energy to operate, with telecommunications services consuming an estimated 2-3 per cent of energy generated worldwide.
NBN Co emissions are primarily from electricity use, most of which is related to the network itself. These emissions have grown as the network has expanded.
Futureproofing networks
NBN Co will use the $800 million green bond to:
Extend its fibre optic network
Purchase 100 per cent renewable electricity
Potentially switch to electric or hybrid vehicles.
These initiatives will help NBN Co cut its energy consumption and future proof the speed and capacity of its networks.
Decarbonisation impacts
Decarbonisation of NBN infrastructure will result in indirect decarbonisation of the operations of retail service providers, including Telstra and Optus, which rely on the NBN network.
In December 2020, NBN Co announced its Towards Zero carbon ambition which included a commitment to buy 100 per cent renewable electricity from December 2025.
The renewables commitment is underpinned by NBN Co membership of the global RE100 renewable energy initiative.  NBN Co is also committed to set science-based emissions reduction targets via the global Science Based Targets initiative.