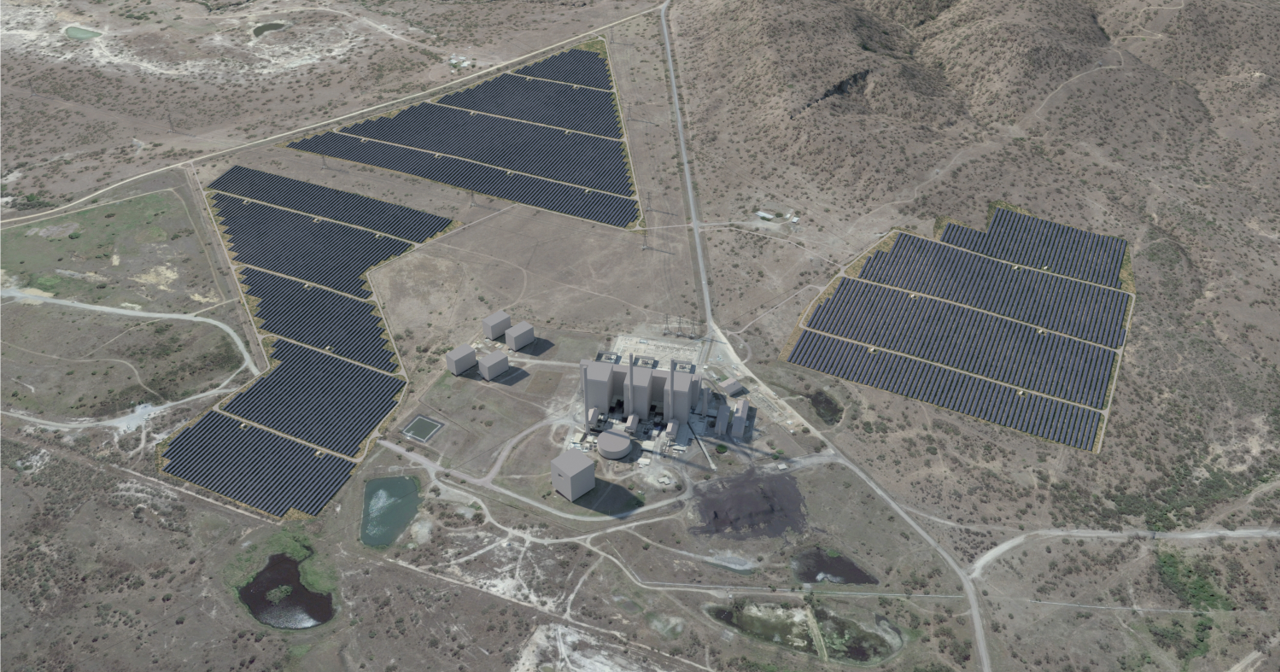 Case study
Collinsville Solar Plant gives
second life to former power station
Redevelopment to support the Reef
A disused coal-fired power station at Collinsville in Queensland has been redeveloped as a 42MW solar farm which is expected to generate enough energy to power 15,000 homes.
The project showcases how old coal-fired generation sites can be repurposed as new renewable energy bases, benefiting from existing infrastructure, while helping to transform Australia's energy mix.

Anthony Yeates

EGM Business Development, RATCH-Australia
Our investment
The CEFC committed up to $60 million in senior debt finance to the $100 million Collinsville Solar Plant which was also awarded $9.5 million funding from the Australian Renewable Energy Agency (ARENA).
our impact
Developed by RATCH-Australia, the solar farm, which is generating and exporting energy to the grid, consists of around 180,000 solar PV panels that are ground-mounted and use a single-axis tracking system. It is expected to abate 90,000 tonnes CO2-e annually. Alinta has agreed to purchase up to 70 per cent of the plant's generated solar capacity.
The coal-fired Collinsville Power Station, located 90km south-west of Bowen and 4km west of Collinsville, was opened in 1968 and operated, with a total output of 180 MW, until December 2012.
The new solar power project takes advantage of existing infrastructure to enable it to feed its power into the grid. The CEFC finance for the Collinsville Solar Plant is an example of the CEFC focus on delivering clean energy solutions in the Great Barrier Reef Catchment Area, as part of its Reef Funding Program.