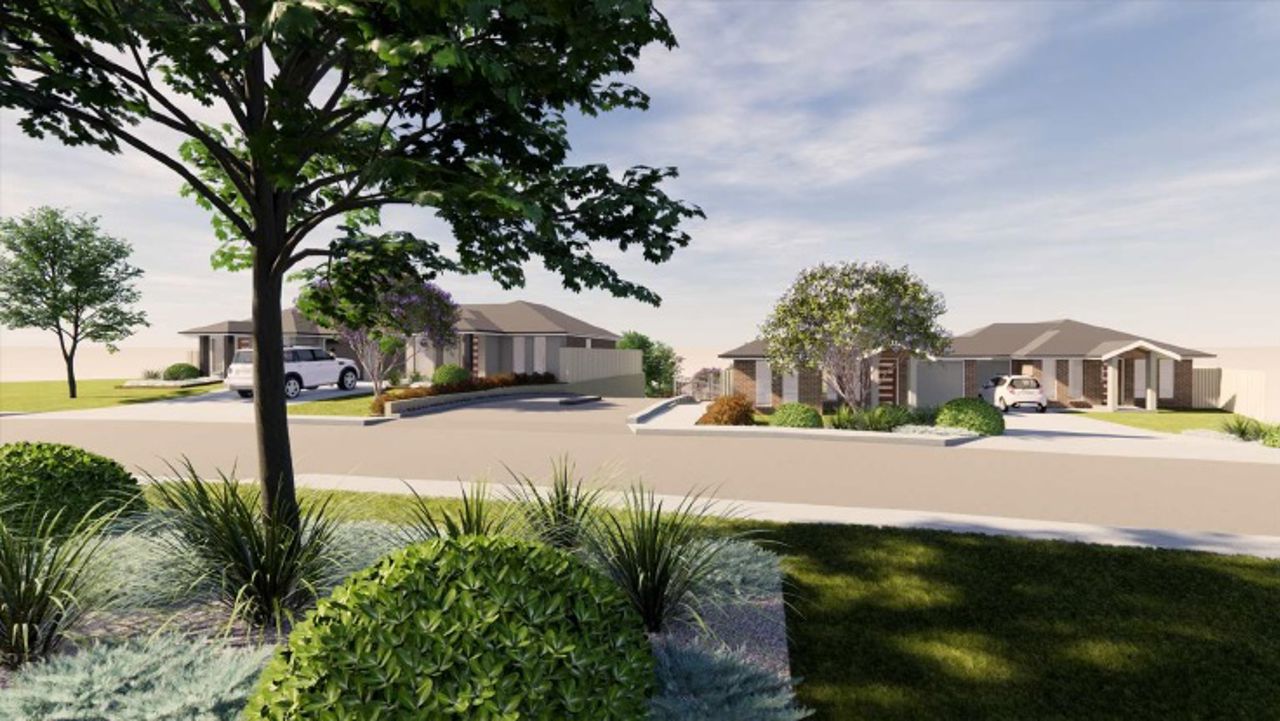 Case study
Greener housing for
regional NSW
Clean energy homes for regional communities
Housing Plus, one of the largest regional community housing providers in New South Wales, is developing 280 new and highly energy efficient community housing dwellings for low-income families.
We are delighted to be delivering one of the largest social and affordable housing programs the Central West region has seen for many years. This will support the local community and growth in the economy for years to come, as well as create jobs in construction and services in the short term.

David Fisher

CEO, Housing Plus
Our investment
The CEFC has committed $113 million to support Housing Plus develop 280 community housing dwellings across regional NSW. The Housing Plus program of works also includes retrofits of rooftop solar and energy efficient technologies across some of its existing properties, to extend the benefits of the CEFC finance to even more low-income families. Housing Plus, a Tier 1 regional community housing provider, secured the CEFC finance as part of its successful bid for inclusion in the second funding round offered by the NSW Social and Affordable Housing Fund (SAHF).
our impact
The CEFC-financed Housing Plus program involves 65 new dwellings in Bathurst, 123 in Dubbo, 56 in Orange, 12 in Lithgow, 10 in Parkes, 10 in Mudgee and 4 in Cowra.
The new homes were designed to achieve ambitious NatHERS energy efficiency ratings, ranging from 7 to 7.5 stars to help tenants keep their energy bills low, as well as being good for the environment. In addition, these homes have rooftop solar and split system air-conditioners installed, to further reduce the running costs for these homes making them more affordable in the long term for the tenants.
The new properties will be a mix of 4, 3, 2 and 1-bedroom homes and designed to meet the silver Liveable Housing Design Guidelines that meet the needs of older people and people with a disability. A key feature of the CEFC investment was the provision of energy efficient measures to reduce the running costs of these homes into the future. Housing Plus links tenants and household members with local services to help them work towards greater financial independence, with a focus on supporting vulnerable older women.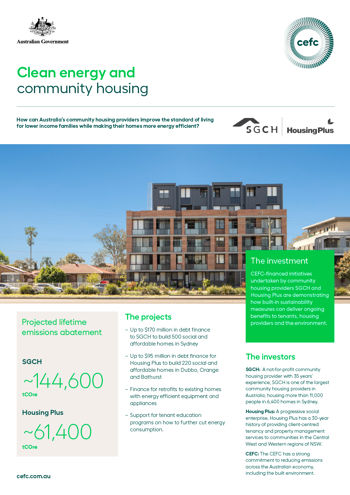 Read our insight
Clean energy and community housing
How can Australia's community housing providers improve the standard of living for lower income families while making their homes more energy efficient?
Read more