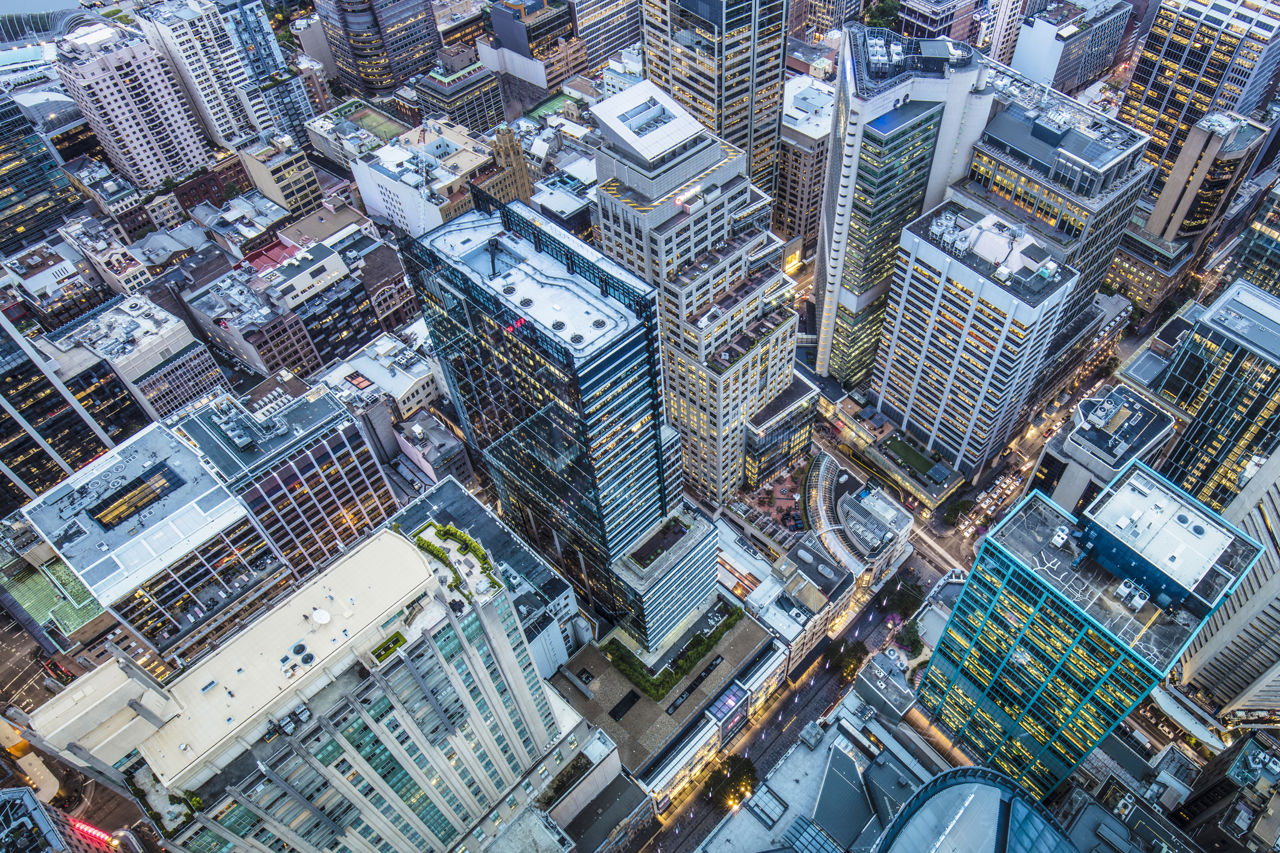 Case study
GreenSync expands
smart technology business
to help transform energy use
More controls for electricity consumers
GreenSync, which specialises in technology for better energy management, is expanding its business to help create the smart electricity grid of the future.
Our hardware and software provide smart layers of control that help better manage energy consumption. We're aiming to optimise electricity grids to enable a supply that contains more than 80 per cent renewable energy. We're looking to be a global leader in integrating the new energy economy of renewable resources, battery storage and internet enabled devices into electricity markets around the world.

Phil Blythe

Founder and Non-Executive Director, GreenSync
Our investment
The CEFC has committed up to $5 million in equity as part of an $11.5 million Series B capital raising by GreenSync. The finance, through the Clean Energy Innovation Fund, will help the business scale up its operations, expanding in Australia and overseas.
The Southern Cross Renewable Energy Fund, a co-investment between the Australian Renewable Energy Agency (ARENA) and Softbank China Venture Capital, and managed by Southern Cross Venture Partners, has committed a further $5 million to the capital raising. The remaining capital was provided by a private fund.
our impact 
GreenSync is part of a new generation of energy innovators using smart software controls to optimise the use of energy resources in electricity grids. Through smart controls and coordination, more renewable resources and battery storage systems can be integrated into the grid, extending the benefits to more businesses and consumers.
GreenSync's software solutions products are designed for industrial and commercial facilities, energy retailers and electrical utilities, as well as residential precincts and campuses. The GreenSync technologies allow large electricity consumers such as manufacturers, resorts and retail centres, to more closely monitor their electricity consumption and work with their suppliers to reduce their grid energy requirements and maximise their use of onsite renewable energy such as solar.
Learn more about the Clean Energy Innovation Fund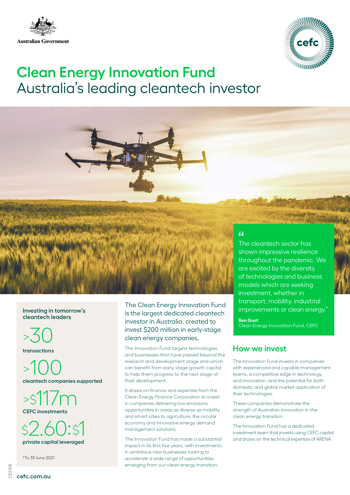 read our insight
Australia's leading cleantech investor
The Innovation Fund has made a substantial impact in a short period of time, investing in innovative companies which are capitalising on exciting new cleantech opportunities to help lower our emissions.
Read more