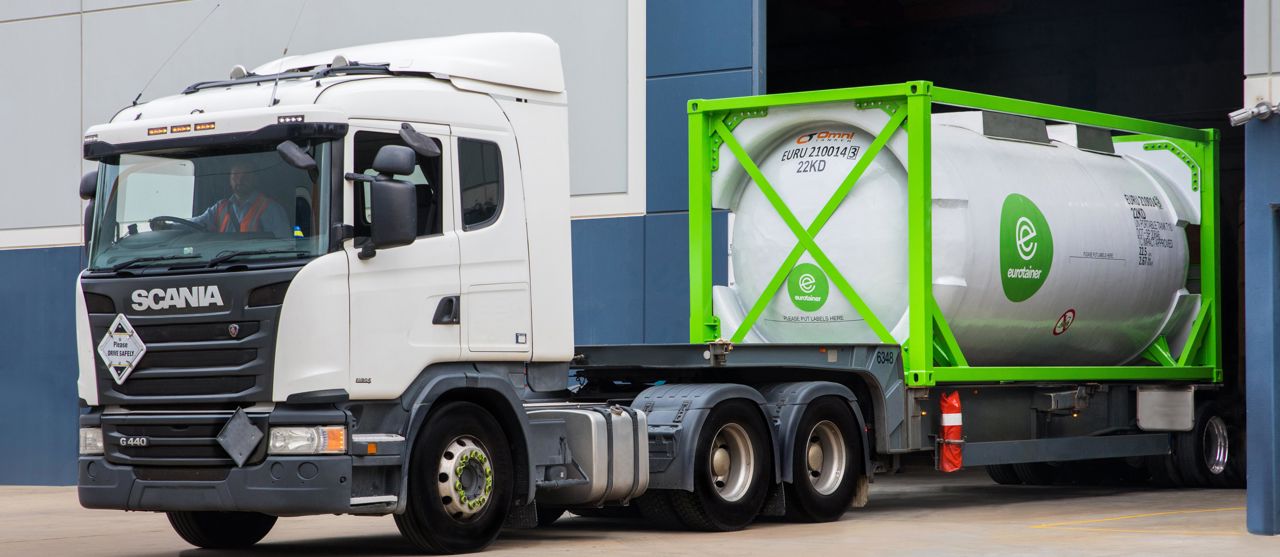 Case study
Omni Tanker sets sail
with carbon fibre containers
Innovator takes to the high seas
Award-winning Australian manufacturer Omni Tanker Holdings, which produces innovative carbon fibre tank containers, is expanding its business to meet international shipping demand. Omni Tanker's ISO standard carbon fibre tank containers are six times the strength of steel tankers, and more than 35 per cent lighter. They can transport a wide range of corrosive liquids and high purity chemicals.
The combination of light weight and exceptional chemical resistance of Omni Tanker's carbon fibre tanks means transporting them requires less energy and produces lower emissions.
Globally we are seeing significant growth in the tank container market, and transporters and operators are all seeking new ways to improve safety and drive profitability. Our proven technology is compelling for users of transport tanks and we are scaling our production capability to meet the global demand.

Daniel Rodgers

CEO, Omni Tanker
Our investment
Omni Tanker is drawing on a $4.7 million equity investment from the Clean Energy Innovation Fund to commercialise its technology in the bulk liquid transport equipment market. The investment from the Clean Energy Innovation Fund is part of broader capital raisings by Omni Tanker, which will substantially expand its NSW manufacturing plant and specialist workforce to increase production capacity.
our impact
While traditional rubber-lined stainless steel tanks are dedicated to one product and generally carry goods in only one direction, the chemical resistance and easy washout of the Omni Tanker containers means they can be two-way loaded, reducing asset downtime and empty running, increasing the efficiency and capacity of transportation routes.
The ISO tank container market, which already boasts a global fleet of more than 550,000 tank containers, is growing by more than eight per cent a year. Most tank containers are either stainless steel or carbon steel.
Omni Tanker is also undertaking research and development on a variety of other tank transport applications and other industry opportunities from its platform technology.
Learn more about the Clean Energy Innovation Fund