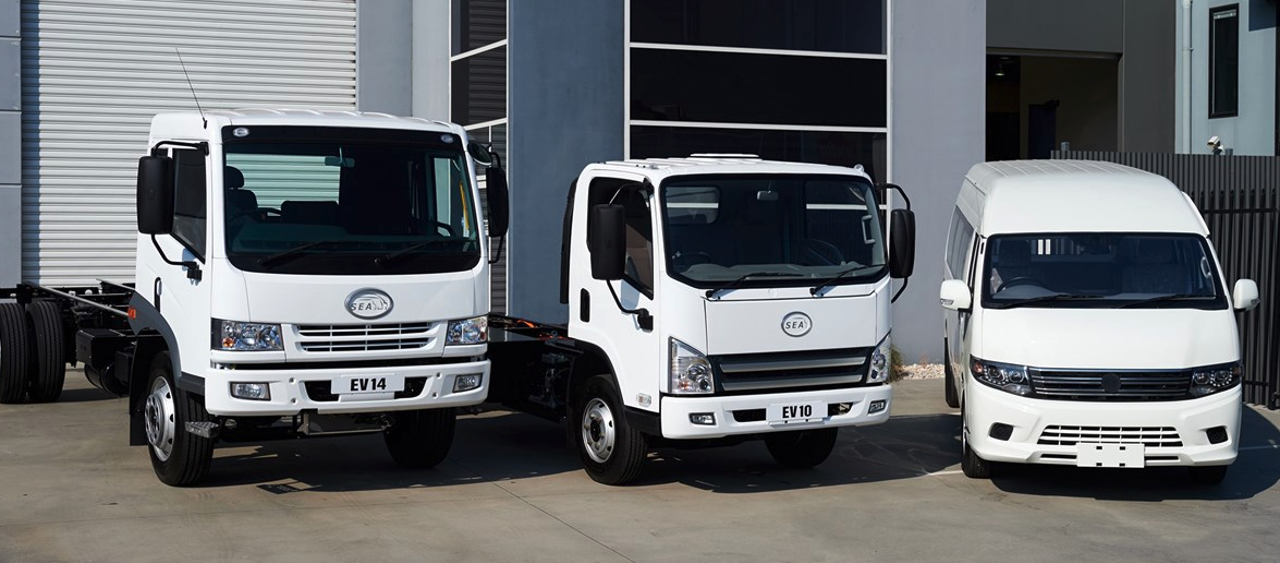 Case study
SEA Electric gives trucks
an electric makeover
Cleaner, greener commercial vehicles on our roads
Victoria based manufacturer SEA Electric is converting medium-duty trucks and commercial vans into electric vehicles.
Australia has the potential to become a global leader in the rapidly emerging electric vehicle industry, and this finance will help SEA Electric be part of that revolution. Vans and medium-duty trucks are suited to electric vehicle technology because businesses using them typically have relatively fixed and known route distances and vehicles return to base overnight, which allows for recharging.

Tony Fairweather

President and Founder, SEA Electric
Our investment
The CEFC committed $5 million in finance to help the business take its next growth step, enabling it to purchase components for its next business orders.
SEA Electric fully repaid the CEFC finance in October 2018. The project is another example of finance from the Clean Energy Innovation Fund. It is also a good example of the CEFC focus on delivering clean energy solutions for Australian cities as part of its Sustainable Cities Investment Program.
our impact
SEA Electric has developed three drivetrain models for three different sized commercial vehicle types: 5–7 metre vans and minibuses, 9–13 tonne GVM cab chassis trucks and 14–17 tonne GVM cab chassis trucks. The company integrates and assembles electric vehicle drivetrain systems into a basic chassis and framework including the cab, fitted with the battery pack, electric motor, and other elements of the drivetrain of the truck. SEA Electric also fit the electronic infrastructure of the truck.
The technology allows adaptation to most van and light/medium duty truck platforms. It is suited to vehicles which travel relatively fixed and known route distances, that return to base for overnight charging. The electric vehicles will perform express freight, general delivery and waste collection duties around Australia. As the cost of lithium ion reduces, SEA Electric expects heavy duty trucks and buses to become economically viable as well.
Learn more about the Clean Energy Innovation Fund