Meet the CEFC Executive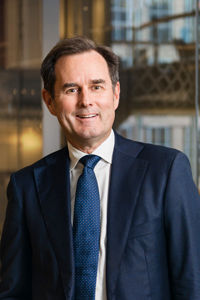 Ian Learmonth, Chief Executive Officer
Ian Learmonth joined the CEFC as Chief Executive Officer in May 2017. Mr Learmonth had previously served as an independent member of the CEFC Executive Investment Committee.
Mr Learmonth has more than 20 years' experience as a financier and investor, working across clean energy and major infrastructure projects, as well as social impact investments.  
He joined Social Ventures Australia (SVA) in 2011 to establish its Impact Investing business and raised SVA's first Social Impact fund in 2012. Ian structured and launched Australia's first Social Impact Bond and was also instrumental in establishing a dedicated Social and Affordable Housing fund with large super fund HESTA.
Previously an Executive Director of Macquarie Group for 12 years, Mr Learmonth has investment banking experience in Sydney, Hong Kong and London. He established and led various businesses, notably European renewable energy and carbon credit investments, as well a cross-border structured finance and asset financing in Asia and Europe. Earlier in his Macquarie career, Mr Learmonth established the bank's IT operating lease business and completed a number of securitisations for both Macquarie Bank and external clients.
Ian has degrees in both Law and Commerce from the University of Queensland and is a director of Sydney's Belvoir Theatre.
---
Rebecca Cottrell, General Counsel and Corporate Secretary
Ms Cottrell is an experienced solicitor with some 20 years' experience in the legal field. As General Counsel, Ms Cottrell heads the CEFC's legal team, which provides proactive support to the investment and portfolio management teams and more generally provides advice on corporate legal matters to the CEFC. Ms Cottrell also provides support to the Board as Corporate Secretary.
Ms Cottrell is a highly experienced leader within the financial services industry and a former partner of Goldman Sachs JBWere. She has worked in Australia and New Zealand, including senior leadership roles as Head of Federation and Head of Legal at Goldman Sachs in New Zealand, and as General Counsel and Company Secretary of the NZ Stock Exchange.
While at Goldman Sachs in New Zealand, Ms Cottrell provided legal advice on a broad range of transactions, including major capital raisings, mergers and acquisitions, takeovers, divestitures, and domestic and international structured finance offerings. As Head of Federation she was also responsible for all back office operations.
As a solicitor in private practice, Ms Cottrell worked for leading law firms in Australia (Gilbert + Tobin) and New Zealand (Russell McVeagh), advising both the banking and energy industries. Additionally, she acted as head of the Capital Markets Committee of the NZ Securities Industry Association, responsible for  Parliamentary Select Committee submissions and appearances on Securities Laws changes.
Ms Cottrell completed her legal studies at Macquarie University and is a solicitor admitted in Supreme Court of New South Wales and the High Court of New Zealand.
---
Michael Johnston, Chief Risk Officer
Michael Johnston is responsible for the credit analysis and risk assessment of all new investment opportunities under consideration by the Clean Energy Finance Corporation, as well as the management and reporting of the credit and investment risks within the existing investment portfolio.
Michael has more than 30 years' experience working in the Australian banking industry for both Australian and international banks. He has led a number of origination teams (primarily in the leveraged and acquisition space) and has participated in the debt financings for a number of MBOs/LBOs.
Prior to joining the CEFC, Michael was head of credit at Lloyds International (previously BOSI International). Michael holds a Bachelor of Economics from Macquarie University and a Graduate Diploma from the Securities Institute of Australia.
---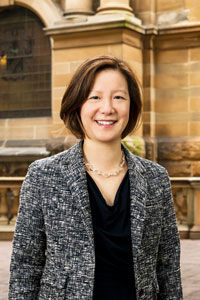 Sara Leong, Chief Asset Management Officer
Sara Leong is the CEFC's Chief Asset Management Officer, with responsibility for the management of the CEFC's diverse and growing portfolio of debt, equity, funds and early-stage investments. 
Ms Leong has extensive experience in infrastructure, project finance, asset and portfolio management, having invested in infrastructure on behalf of pension funds.
Prior to joining the CEFC, Ms Leong worked at Deutsche Asset Management, Macquarie Group and ANZ in Australia and the UK.
Ms Leong has a Master of Laws (Corporate and Commercial) from the University of New South Wales, a Bachelor of Laws (First Class Honours) and a Bachelor of Business (Finance) from the University of Technology, Sydney. She is also a graduate member of the Australian Institute of Company Directors.
---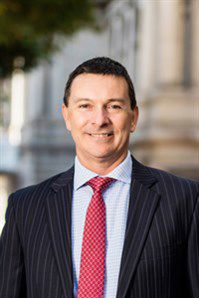 Paul McCartney, Chief Investment Officer (Joint)
As joint Chief Investment Officer, Mr McCartney is responsible for the origination and contractual documentation of new investments for the CEFC.
Mr McCartney has more than 25 years of business experience working across clean energy, commercial property, funds management and IT services. Mr McCartney's experience includes M&A, in addition to CFO roles for listed and unlisted companies.
Mr McCartney joined the CEFC in 2013, having previously worked at Low Carbon Australia.
Mr McCartney is a Certified Practising Accountant and holds a Bachelor of Accountancy from RMIT University.
---
Leanne McDonald, Executive Director - People and Culture
Ms McDonald is an experienced HR practitioner with more than 20 years' experience in Human Resources and consulting. As Executive Director, People and Culture, Ms McDonald heads the CEFC People and Culture team, which is responsible for ensuring the CEFC acquires, develops and retains the right people capability and diversity to support its growing investment portfolio. 
Ms McDonald has held senior HR roles across a diverse range of industries, covering energy and resources, financial services, IT and telecommunications, including responsibility for the Asia Pacific region. She has deep expertise in dealing with the organisational challenges facing new and growing businesses, as well as organisations facing significant transformations. Throughout her career, Ms McDonald has designed and implemented industry-recognised change initiatives, which have helped accelerate the business strategy of both Australian and global organisations.
While at AGL Energy as Head of People and Culture, Ms McDonald established the capability and culture which helped the startup gas exploration business to transition to operational stage. At Allianz, as part of a global business transformation, Ms McDonald was the driver of the Future Workforce strategy, which achieved significant uplift in leadership capability as well as improved gender and cultural diversity in senior leadership, consistently ahead of annual targets.
As a consultant, Ms McDonald also led strategic change initiatives for clients in the financial services, manufacturing and public sectors.  
Ms McDonald holds a Bachelor of Science with Honours in Psychology, as well as a Master of Commerce in Organisational Behaviour from the University of NSW.  In 2017, Ms McDonald was awarded a Chief Executive Women educational scholarship.
---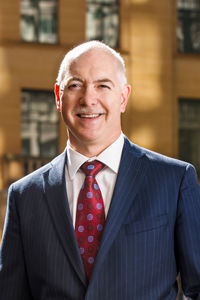 Andrew Powell, Chief Financial Officer
Mr Powell has more than 25 years of business experience, working within industry and public accounting both in Australia and the United States.
Mr Powell is experienced in all aspects of financial accounting, as well as mergers and acquisitions, public listings and transaction and deal structuring.
Mr Powell was previously the chief financial officer and company secretary of Low Carbon Australia Limited, a public company established by the Australian Government in 2010.
In addition to having oversight of the finance, IT, HR and legal roles as CFO, Mr Powell worked with the deal teams on structuring and reviewing transactions. He also actively supported the CEO in providing strategic direction, articulating a compelling vision and building the company's profile with the general public and business community.
Prior to that, Mr Powell was senior vice president of finance for Symyx Technologies, Inc. a NASDAQ-listed company, for a period of eight years in California. He also worked with Ernst & Young in both Australia and the United States for a combined period of nine years. Mr Powell is a Chartered Accountant, holds a Bachelor of Economics from Macquarie University, and is a Graduate Member of the Australian Institute of Company Directors. 
---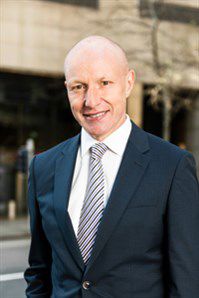 Ludovic Theau, Chief Investment Officer (Joint)
As joint Chief Investment Officer, Mr Theau is responsible for the origination and execution of new investments for the CEFC.
Mr Theau has led the successful financing of a number of the CEFC's innovative renewable energy and energy efficiency projects, helping to develop the CEFC's growing investment portfolio.
Mr Theau has more than 25 years' experience in large transactions in the infrastructure, utilities and PPP sectors, including a wide range of renewable energy and energy efficiency projects.
Prior to the CEFC, Mr Theau worked in Europe and Australia in financial advisory, funds management, asset management, commercial and investment banking, with Hastings Funds Management, Westpac, ABN AMRO, Macquarie Bank, UBS and BNP Paribas.
Mr Theau holds a Master of Engineering from École Centrale de Paris, France.
---