Charter Hall's flagship industrial and logistics fund targets greener assets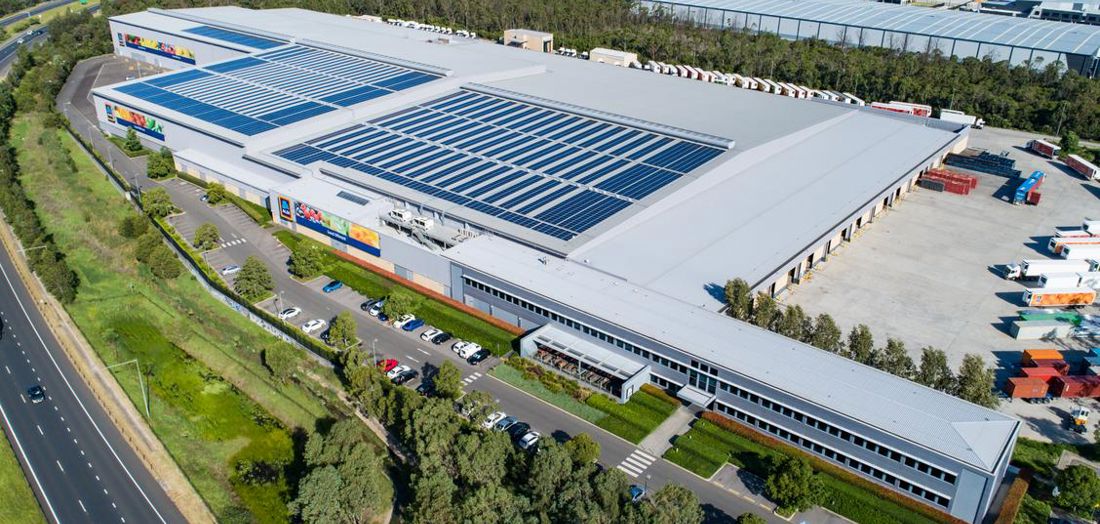 Location

National
Investment

Property
Category

Energy efficiency
Low emissions
Renewable energy
Charter Hall Prime Industrial Fund (CPIF)
,

 
one of Australia's

 
largest industrial and logistics funds
,
is

 
enhancing its
 green
 strategy
 to transform the industrial 
property

 
sector
.
5 star
Green Star Design and As Built rating
$900m
development pipeline
The $5.5 billion CPIF has 75 assets across Australia, including warehouses, industrial estates and distribution centres with a diverse range of large tenants. The CEFC committed $50 million to the CPIF, in its first pure play investment in the industrial property sector. The CEFC investment aims to help drive sustainability measures across the CPIF's extensive portfolio of assets and influence the sustainability profile of some of Australia's largest companies.
Charter Hall is committed to continuous improvement in ESG performance across our portfolio. The CEFC investment is an endorsement of our plans to improve the operational performance of our buildings and deliver to our tenant customers a consistent high performing product.
The CPIF is considering multiple innovative sustainability solutions across its industrial and logistics assets. These include looking at optimised solutions in the use of solar PV panels across the 2 million sqm of roof space in its portfolio, as well its potential to be converted into a renewable energy resource to supply clean energy and grid services. It will also consider carbon neutral developments targeting a 5 Star Green Star Design and As Built rating for its $900 million development pipeline, embedded networks, batteries and waste diversion strategies and working with tenants to improve their sustainability outcomes and reduce energy consumption. 
The CPIF is working with the CEFC to identify demonstration projects to showcase exemplar energy efficiency solutions, clean energy enabling activities as well as carbon neutral developments. 
The CEFC is playing a key role in supporting the property industry in the delivery of innovative technologies that improve the energy profile of Australia's built environment. The CEFC's purpose is aligned with Charter Hall and CPIF's sustainability strategies, which have set significant long-term emissions reduction targets for our property assets and ultimately future-proof the performance of our investments for all stakeholders.
As long-term industrial tenants look for more sustainable property to help meet their ESG targets, the industrial property sector provides important opportunities to further decarbonise Australia's economy.
National, Property, Energy efficiency, Low emissions, Renewable energy