Student learning powered by clean energy
The next generation of Curtin University students will reap the benefits of clean energy, via a major new industry-connected innovation hub.
With more than 56,000 students, Curtin University is WA's largest university. The main campus based in Perth, with a major regional campus in Kalgoorlie and four international campuses.
The new mixed-use Exchange development in Perth will deliver improvements in energy efficiency and lower carbon emissions while providing world-class educational facilities.
Emissions benefits
The Exchange development will include about 1,000 new student accommodation beds, a 60-room boutique hotel, 38 apartments, 3,000 square metres of commercial space and 15 specialty retail shops.
The development is expected to save more than 2,455 tonnes of carbon emissions annually – the equivalent of taking about 520 cars off the road each year.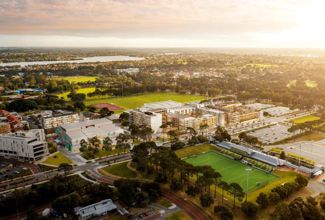 Clean energy measures
To achieve that target, integrated sustainability initiatives will include a high-performance building façade, energy efficient heating, ventilation and air conditioning, energy efficient internal lighting systems and 300kw of solar PV across the project.
The new development will target 5-Star Green Star Design and As Built, which includes water recycling, energy minimisation initiatives and is situated close to Curtin's bus interchange.
The CEFC has committed up to $120 million in debt finance towards the $300 million Exchange project. The first stage of the development is expected to open in January 2022.
"We are delighted to partner with a leading organisation such as Curtin University to work on this unique project. The project incorporates various sustainable initiatives and alternative energy generation sources to ensure long-term sustainability and reduce the overall impact of the development on the environment."
Werner von Guionneau, InfraRed Capital