Healthcare Wholesale Property Fund sets new clean energy standards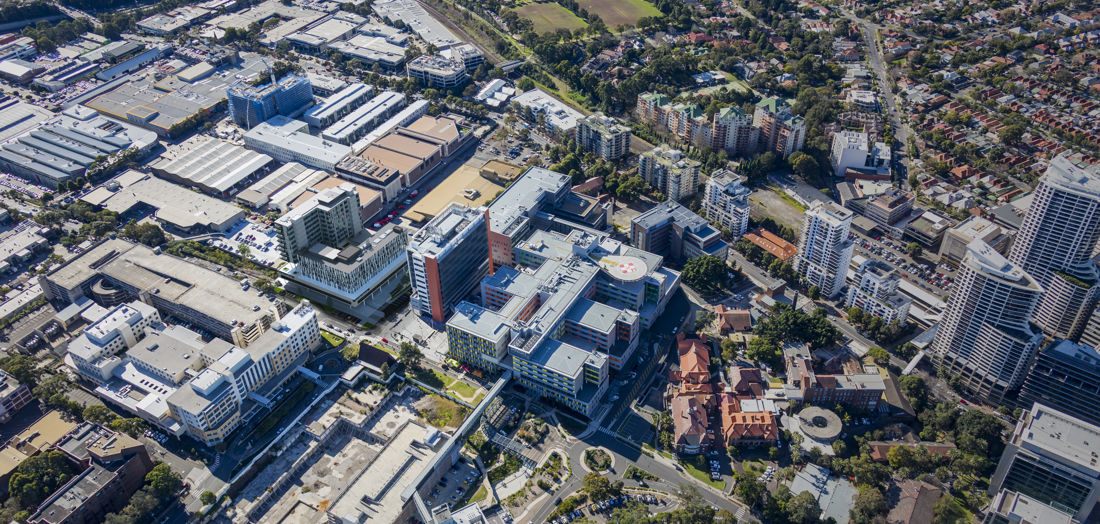 Location

National
Investment

Property
Category

Renewable energy
Energy efficiency
Sustainability in healthcare
The Dexus Healthcare Wholesale Property Fund (HWPF)* owns Australia's first portfolio of hospital and healthcare assets that has an environmentally sustainable development focus.
Leading real estate group Dexus is developing the fund and has seeded it with $370 million in assets including the 12-storey 343-bed Calvary Adelaide Hospital, which is currently under construction, and GP Plus Health Care also in Adelaide.
Dexus has identified a further $445 million of potential pipeline opportunities including North Shore Health Hub in St Leonards in Sydney and a medical research facility in Adelaide.
45%
emissions reduction target
Green
Star Performance Rating
The fund will catalyse new standards in energy efficiency and clean energy in the healthcare sector.
There are currently no defined standards for energy efficiency in healthcare buildings and yet healthcare facilities typically use far more energy than standard office buildings because they often run extended hours, have high hot water consumption, air conditioning and specialist medical equipment requirements.
The HWPF is targeting emissions reductions of 45 per cent in both new and existing buildings when compared to the Council of Australian Governments (COAG) Baseline Energy Consumption in commercial buildings.
New buildings will target a Green Star Design and As Built rating of 5 Stars and target a Green Star Performance Rating.
Since launching the fund in 2017, it has accumulated a high-quality healthcare portfolio of scale and diversity. Our focus is to continue to grow the fund through acquisitions and development. This will ensure that we are investing in vital infrastructure that will support the growing healthcare needs of Australians, with a clear focus on embedding strong ESG credentials.
Supporting the transition to net zero
Over the long term, HWPF is targeting a portfolio of net zero carbon outcomes, including low-emission transport options, such as electric vehicles, ride sharing and integration with local transport infrastructure. Tenants and hospital users will also be encouraged to adopt energy efficient practices.
The CEFC has committed up to $100 million to HWPF.
*HWPF was renamed in March 2021 as Dexus Healthcare Property Fund (DHPF) 
View our investment insight on the Healthcare Wholesale Property Fund (HWPF)
National, Property, Renewable energy, Energy efficiency