Innovative eArc technology powering next wave of Australian solar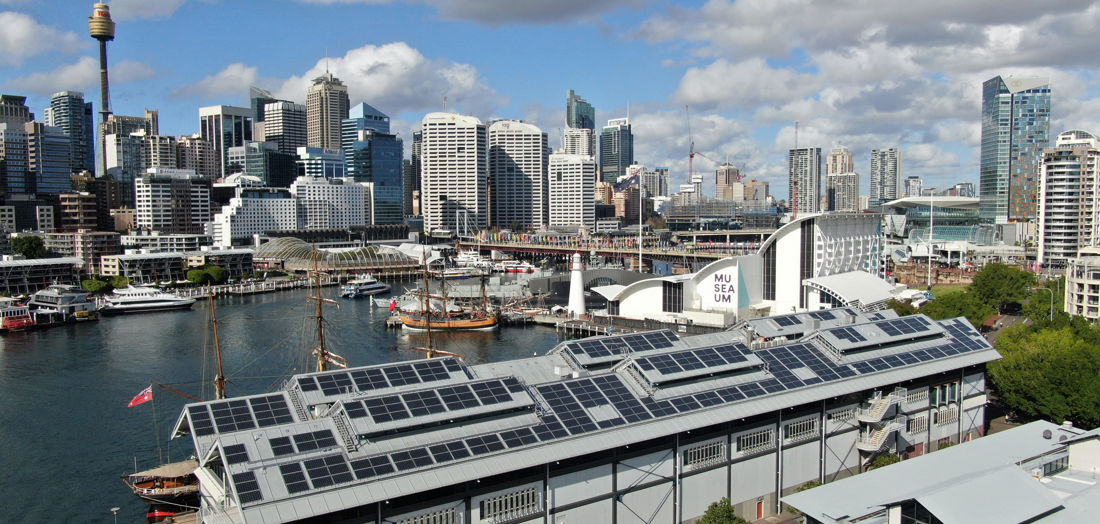 Location

National
Investment

Solar
Innovation Fund
Category

Renewable energy
Sunman is

 

developing technology

 
with the potential to
 revolutionise 
the use of

 
solar

 
PV

 
in
Australia,
producing
lightweight, flexible panels that can be used across a wider range of applications than existing glass panels.
Its innovative eArc solar panels made from a lightweight polymer composite material, are 70 per cent lighter than a glass panel, making them cheaper to transport and easier to install because they can be glued to a surface.  
70%
lighter than glass panels
+2.4m
installed rooftop solar systems
95%
our untapped rooftop potential
The eArc panels can be moulded to contoured surfaces offering potential for use beyond conventional rooftops, as mobile power generation for remote sites and vehicles, and in construction materials to encase buildings. They have been installed at the Australian National Maritime Museum in Sydney, which had been unable to support glass panels because of the steep slope of its roof. The Museum estimates that the panels will cut its electricity bill by about $50,000 a year. 
The technology behind the eArc panel was invented by solar energy entrepreneur Dr Zhengrong Shi, a graduate of the UNSW School of Photovoltaic and Renewable Energy Engineering and a pioneer of photovoltaics. According to Dr Shi, the eArc panel will enable businesses to maximise the potential of their 'idle' roof assets to reduce their electricity costs while achieving their corporate sustainability targets. 
The efficiency, quality, durability and cost of the eArc panels gives them a competitive edge over similar products on the market. The next frontier is to deliver on their potential to encase the exterior of a building by integrating the technology into construction material.
The eArc innovation could significantly increase Australia's rooftop solar penetration. Australia is already a world leader in solar power, with more than 2.4 million rooftop solar PV systems on residential dwellings, with a combined generation capacity of 9.7 gigawatts.1
According to 2019 research co-developed by the CEFC, Australia is using less than five per cent of its capacity for rooftop solar.2 Much of this untapped potential is in commercial and industrial sites, which have an estimated capacity of 28 GW of rooftop solar. 
The CEFC committed US$7 million through the Clean Energy Innovation Fund to the Sunman US$12 million Series B capital raise, alongside Dr Shi and Southern Cross Venture Partners. Sunman will use the capital to further develop and deploy the technology behind the eArc solar panels and to optimise its installation processes.  
1
Quarterly Carbon Market Reports
,
Clean Energy Regulator
, June 2020
2
How 
much rooftop solar can be installed in Australia
?
Institute for Sustainable Futures, the Australian PV Institute and UNSW
 2019
National, Solar, Innovation Fund, Renewable energy