Lendlease accelerates push to net zero emissions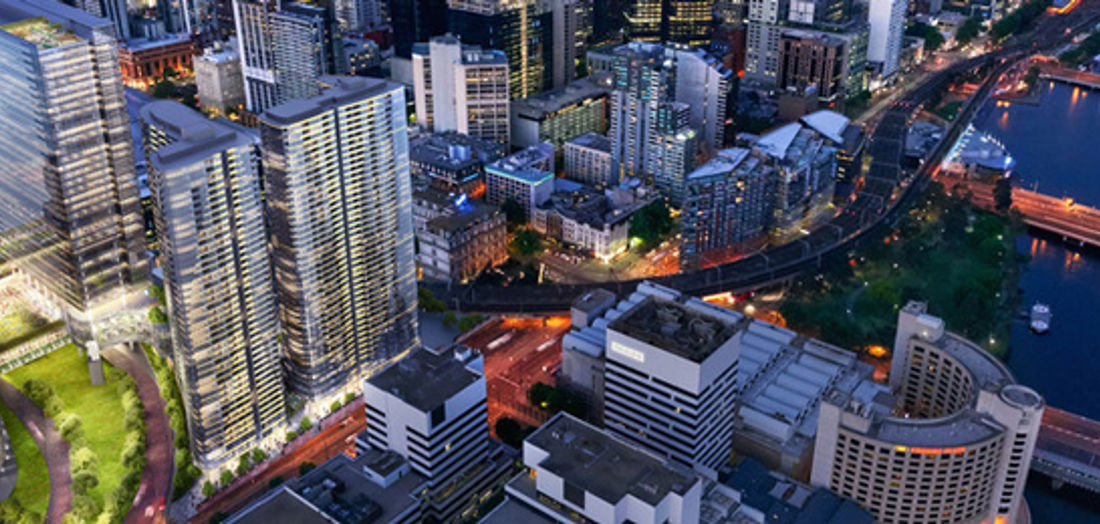 Location

National
Victoria
Investment

Infrastructure
Property
Sustainable Cities
Category

Renewable energy
Energy efficiency
Commercial properties lead the way on sustainability
Commercial developments in the Melbourne Quarter precinct in the heart of the city's CBD are among assets within a portfolio of 21 Lendlease-managed commercial properties that is set to create new standards of sustainability as Lendlease a targets net zero emissions portfolio by 2025.
The Australian Prime Property Fund Commercial (APPF Commercial) has 21 assets across NSW, Victoria, Queensland, ACT and South Australia.
It is the first Australian fund to be awarded a 6-Star Green Star portfolio performance rating. It is also ranked at Number One on the 2017 Global Real Estate Sustainability Benchmark (GRESB) across all sectors and geographies.
$100 million
equity commitment
40,000 tonnes
carbon abatement
Towards net zero emissions
Through an agreement with the CEFC, Lendlease is targeting net zero emissions across the $4.5 billion commercial property portfolio as early as 2025. 
The net zero carbon goal is well ahead of the Australian Sustainable Built Environment Council's call for buildings to achieve net zero carbon emissions by 2050 to meet international obligations.
Innovative technology
Commercial developments within the Melbourne Quarter precinct, which combines commercial, residential and cultural facilities opposite Southern Cross Station, are among the assets to benefit from the CEFC investment.
Precinct planning includes innovative virtual network technologies, onsite power generation, heating solutions, battery storage and renewable energy technologies.
The precinct will include three office towers, plus residential buildings, and is expected to accommodate 12,000 workers and 3,000 residents.
The CEFC has committed up to $100 million equity in the Fund and is targeting more than 40,000 tonnes of carbon emissions over the expected lifetime of the assets in the portfolio.
The CEFC is a pioneer in supporting businesses in the delivery of innovative technologies that reduce Australia's carbon emissions. Their purpose is aligned with our sustainability aspirations and targets.
Precinct-wide approach
A key focus of this investment is its ability to demonstrate, through the Melbourne Quarter development, how sustainability and design initiatives integrated across an entire precinct can transform the way we work and live, with zero carbon outcomes.
This approach delivers emissions savings over and above what could be achieved in a standalone building, by networking and sharing technologies across the buildings and facilities within the development precinct.
National, Victoria, Infrastructure, Property, Sustainable Cities, Renewable energy, Energy efficiency