Mirvac communities with built-in clean energy initiatives to make big cost savings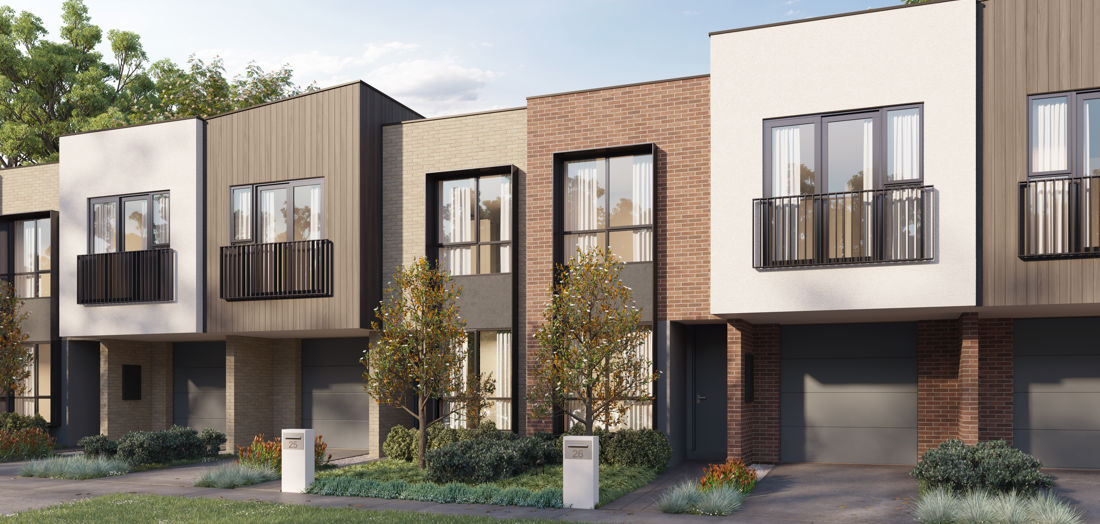 Location

National
Investment

Housing
Sustainable Cities
Category

Renewable energy
Energy efficiency
Reducing household costs and emissions
Leading developer Mirvac is planning communities where new homes aimed at first and new home buyers will have built-in solar-plus-battery systems that are expected to reduce household energy costs by as much as 90 per cent.
Homes in the Mirvac developments will each come with a ready-to-operate 5.1kW rooftop solar system, alongside a 10kWh battery system. The three to four-bedroom homes will also incorporate high-grade insulation, LED lighting and energy efficient appliances.
90%
reduction in energy costs
Upgrading Victorian homes
Australian homes have an average lifespan of almost 50 years. By incorporating renewable energy and energy efficiency measures from day one, these new homes can provide a lifetime of lower energy costs and lower carbon emissions for their residents.
The CEFC provided $90 million in debt finance in February 2018 as part of Mirvac's broader financing of the masterplanned communities. The first homes were developed at Woodlea in Victoria. In December 2019, Mirvac opted to continue the built-in solar-plus-battery systems program at Woodlea, after repaying the CEFC finance.
Mirvac is proud to work with the CEFC as we deliver against our bold target to be net positive in energy and water by 2030 and provide technology in our homes which helps people towards zero bills living.
National, Housing, Sustainable Cities, Renewable energy, Energy efficiency