Moving freight from the road to rail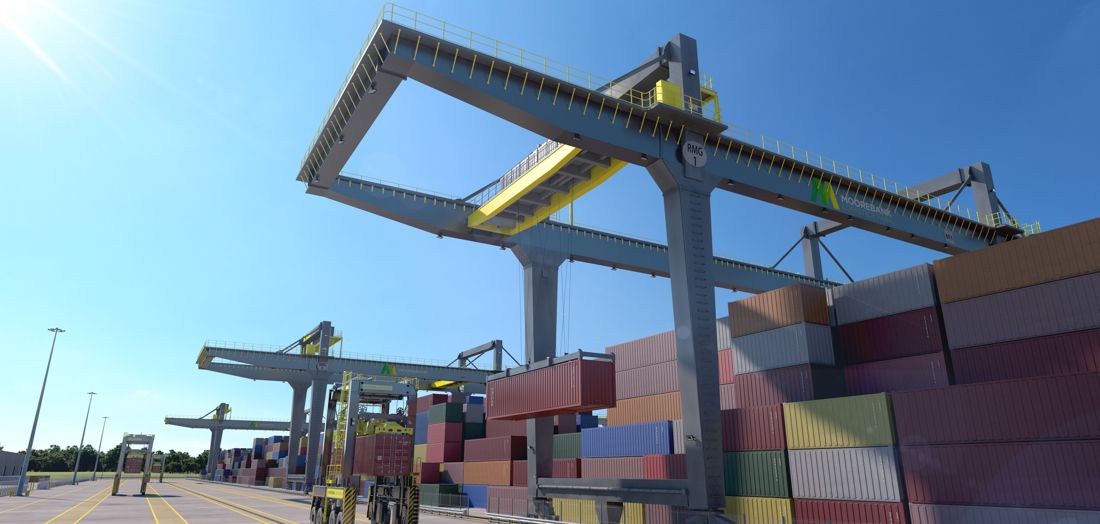 Location

New South Wales
Investment

Infrastructure
Sustainable Cities
Transport
Category

Renewable energy
Low emissions
Energy efficiency
Energy efficiency
Leading freight and logistics company Qube Holdings Limited is developing the nationally-significant Moorebank Logistics Park to remove emissions-intensive trucks from Australian roads by increasing the use of rail networks to distribute containerised freight to and from Port Botany. 
~3,000
truck journeys cut daily
~110,000
tCO₂e cut annually
Excellent
sustainability rating
The Moorebank project is aiming to switch the movement of 1.55 million freight containers at Port Botany from road to rail, with an estimated annual abatement of more than 110,000 tCO₂e in transport-related emissions. 
The switch to rail transport, when operating at scale, will cut an estimated 3,000 truck journeys a day from Sydney's road network, particularly the M5. It will also reduce the number of regular Sydney-Brisbane and Sydney-Melbourne truck freight trips. 
Nationally-significant impact 
The first stage of the project was awarded an "Excellent" Design Infrastructure Sustainability (IS) rating from the Infrastructure Sustainability Council of Australia (ISCA).  
The project was recognised for achieving the largest carbon saving on a single IS-rated project due to its high degree of automation and its management of urban heat island effects – implementing measures to achieve a 4ºC decrease in temperature, compared to neighbouring industrial developments. 
The project achieved a world first in innovative technology, due to its high degree of automation. This includes automated gantry cranes, straddle carriers, sortation systems and terminal operating systems. Automation reduces energy use and greenhouse gas emissions, enhances safety, minimizes environmental impacts, improving productivity and economic output. 
Qube's success reflects its commitment to sustainability and demonstrates the possibilities for decarbonisation across even the most complex infrastructure operation. The lessons learned from the design and construction of Moorebank will see the benefits of this project multiplied across the infrastructure sector.
The IS Rating Scheme is Australia and New Zealand's only comprehensive rating system for evaluating sustainability across infrastructure programs, projects, networks and assets. The tool evaluates the sustainability performance of the quadruple-bottom-line (Governance, Economic, Environmental and Social) of infrastructure development. 
Location, location, location
The Moorebank Logistics Park is being developed across 243 hectares in south-western Sydney, taking advantage of its location near the Southern Sydney Freight Line, M5 and M7 motorways and in an area of rapid population and economic growth. 
Construction of the first stage of the project features a distribution centre for Target Australia. The nearly 40,000 square metre warehouse will support 3MW of rooftop solar to generate energy for use onsite – one of the largest single roof top solar arrays in the southern hemisphere. 
Work has been completed on the rail access link and infrastructure that will connect the site's Import-Export (IMEX) terminal to the existing Southern Sydney Freight Line.  During construction, the project has used an onsite concrete crusher to recycle demolition concrete waste into paving material – reducing demand for new concrete as well as cutting the emissions associated with transporting the waste off site.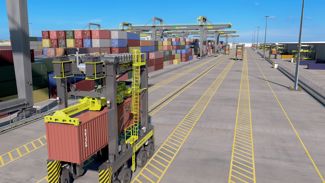 Being able to deliver a faster and more reliable supply chain that creates savings for our customers, as well as remove thousands of truck trips from our roads at the same time as delivering very significant environmental benefits is a great trifecta.
Big goals, big benefits
By 2030, the intermodal facility at Moorebank Logistics Park is aiming to: 
Reduce the distance travelled by container trucks on Sydney's road network by 150,000 kilometres every day (56 million kilometres per annum, saving 73,000 tCO₂e of emissions) 
Reduce the distance travelled by long distance interstate freight trucks by 93,000 kilometres every day (34 million kilometres per annum, saving 41,000 tCO₂e emissions) 
Deliver net annual carbon emissions savings equivalent to removing 11,000 vehicles from the road for a full year or burning 25,000 tonnes of coal 
Generate 65,000 MWh/year from renewable energy sources installed on site, capable of powering over 10,000 homes. 
New South Wales, Infrastructure, Sustainable Cities, Transport, Renewable energy, Low emissions, Energy efficiency , Energy efficiency