Uterne helps power Alice Springs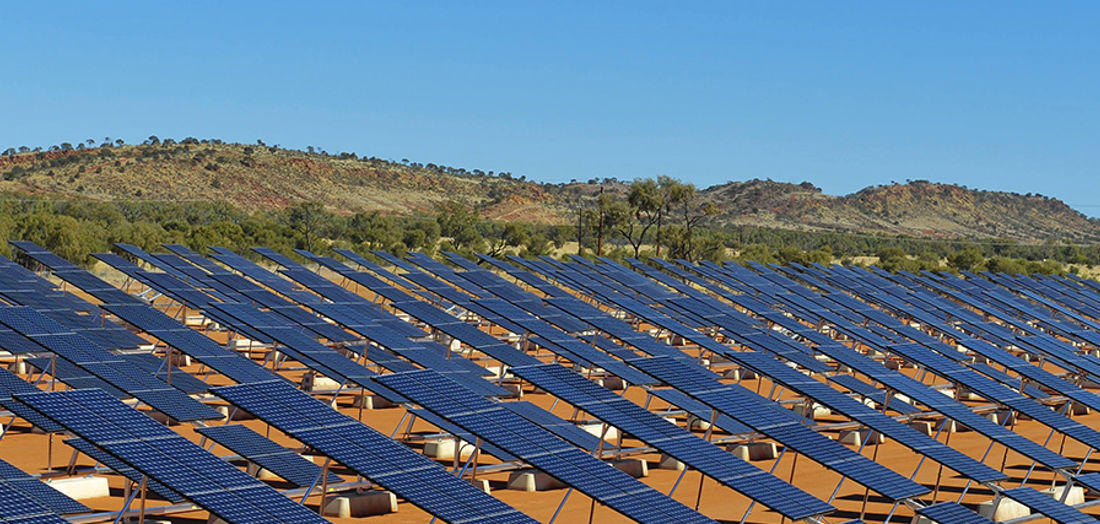 Location

Northern Territory
Investment

Solar
Category

Renewable energy
Uterne helps power Alice Springs
After investment to quadruple its capacity, Epuron's Uterne Solar power plant produces enough electricity to power 1,110 average Alice Springs households.
The CEFC provided $13 million under a structured project finance facility for construction of Uterne 2, a 3.1 MW expansion of Epuron's 1.0 MW solar PV power plant in Alice Springs.
The completed project, which was commissioned in July 2015, has a capacity of 3.9 MW (AC) or 4.1 MW (DC).
Solar-tracking technology
The power plant utilises solar-tracking technology which increases daily energy production by up to 30 per cent compared with conventional fixed-tilt installations.
By feeding electricity into the local grid, the solar power plant makes Alice Springs less dependent on gas and diesel-fired generation, reducing emissions of greenhouse gases.
With the extra capacity, the Uterne plant can supply about four per cent of electricity used by Alice Springs annually, and can meet eight per cent of demand on a sunny day.
Financing smaller-scale clean energy projects
The CEFC finance was critical for the expansion, as the project was too small to appeal to the commercial project finance market.  It demonstrated the potential for structured project finance to be used in other similar smaller-scale projects.
Epuron owns and operates the facility, with the power sold to the Northern Territory government's energy utility Territory Generation under a long-term power purchase agreement.
Epuron is a privately-owned Australian renewable energy company with a focus on development, ownership and operation of utility-scale renewable energy projects.
In the local Arrernte language, Uterne means "bright sunny day".
The CEFC finance was repaid in November 2018.
Northern Territory, Solar, Renewable energy