CEFC: Mid-market private equity can bring 'far reaching change' on carbon emissions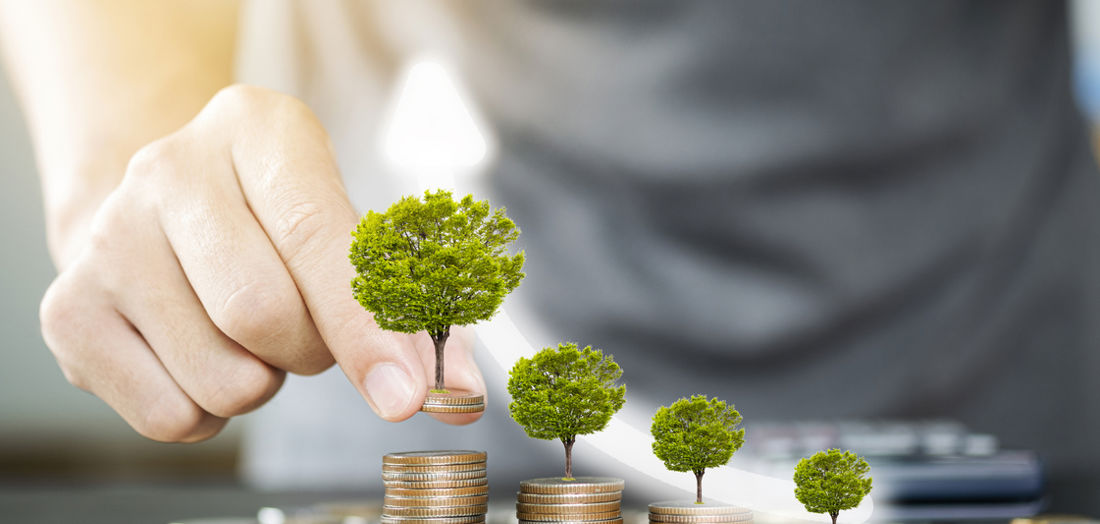 19 March 2021
Mid-market private equity is the right vehicle to spearhead ESG outcomes, writes Rory Lonergan, executive director of Australian government-owned invest the Clean Energy Finance Corporation.
This article first appeared in New Private Markets
There is abundant evidence of the increasing importance of ESG-related investing in Australia and around the world.
In Australia alone, the value of impact investment grew 44 per cent in 2019 to A$19.9 billion, according to the 2020 Responsible Investment Benchmark Report. Private equity has not been immune to this trend: the value of its impact investment has increased dramatically from just $15 million in 2018 to $97 million in 2019 according to PwC.
Increasingly, private equity is in a position to drive significant change across global economies: PWC has forecast that its total global assets will grow by as much as 40 per cent to more than US$8 trillion by 2025. In Australia, the latest Australian Investment Council figures show that private equity investment contributes about $43 billion to the economy across a wide range of sectors, including healthcare, consumer goods and retail, financial services, energy and the environment.
Fostering green shoots in private equity
For a purpose-driven investor like the CEFC, the sector offers untapped potential to spearhead ESG outcomes, and in particular, decarbonisation. While the sector is still in the early stages of climate transition, encouraging more private equity firms to commit to a cleaner, greener profile in their acquisitions and management is just the starting point. A more significant step change can be achieved if these firms also push companies within their portfolios toward higher sustainability ambitions.
We estimate that 60 per cent of Australia's national emissions come from companies outside the S&P/ASX 300. With more than A$33 billion of assets under management in Australia's private equity and venture capital industry, engaging this sector is critical to the continued decarbonisation of the Australian economy.
Increasingly, private equity is in a position to drive significant change across global economies … a significant step change can be achieved if these firms also push companies within their portfolios toward higher sustainability ambitions.
Cradle-to-grave approach
In 2020 the CEFC made its first private equity investment, committing A$80 million as a cornerstone investor alongside Aware Super to the Adamantem Capital Fund II to drive ambitious emissions reduction targets across a diverse range of private equity-owned, mid-market companies. 
This is the first Australian private equity fund to adopt a "cradle to grave" approach to the emissions impact of its assets as part of its broader commitment to responsible investing. The A$700 million-plus Fund will assess the likely emissions profile of target companies. Acquired companies will then be required to implement emissions reduction targets that aim to either eliminate or offset their emissions within a decade. In addition, portfolio companies will be required to have an independent consultant undertake an energy and emissions baseline measurement covering Scope 1 and 2 emissions, in accordance with the International GHG Protocol.
The Fund is targeting mid-market companies, with a focus on consumer staples, healthcare and business-to-business services, enabling the CEFC to influence the sustainability profile of a significant part of the Australian economy.  
Diverse investment opportunities
The Fund has already signed binding agreements on its first two acquisitions, leading commercial laundry operator Linen Services Australia and carbon offsets developer Climate Friendly. When these acquisitions are complete, the Fund will be about 20 per cent deployed.
These first two investments highlight the breadth of the opportunities to improve the sustainability of a broad range of assets across the Australian economy.
Linen Services Australia is a wholesaler of linen including laundry services to hospitals, hotels and airlines. Its significant use of energy and water offers unique challenges in the path to reduce its carbon footprint.
Climate Friendly, whose existing portfolio of carbon credit projects will target 20 million tonnes of carbon abatement in the next two decades, is a natural alignment for the Fund, which aims to help the company significantly lift its rate of project development.
Both businesses underwent a rigorous due diligence process to identify potential ESG risks and opportunities. However, the acquisition due diligence phase is only the beginning of the process overseen by a new Emissions Reduction Committee, which will review the baselines ambitious targets and detailed pathways developed by companies acquired by the Fund to reduce their carbon emissions.
Working with an industry leader like Adamantem enables the CEFC to use the highly competitive nature of private equity to drive an increased focus on sustainability throughout the sector. And successful engagement with private equity could deliver far reaching change across the economy.
In a sector that understands how quickly non-financial risks become financial risks, it is critical that calculation of climate risk in a company's outlook becomes business as usual.
Rory Lonergan is executive director and equity investment lead for the CEFC.
In the news, 2021