CEFC and Splend get rideshare services on the road to net zero with EVs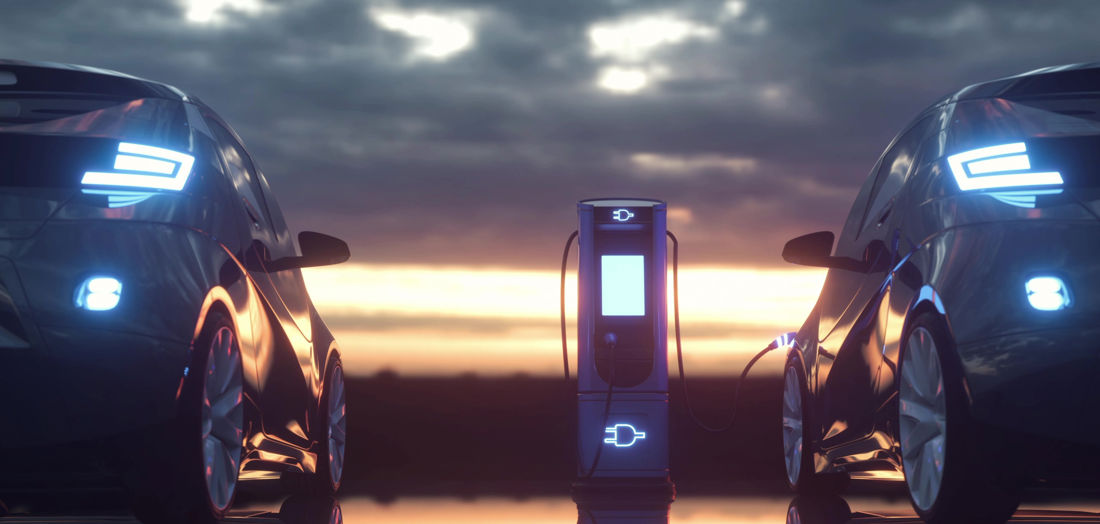 Australia's rideshare passengers are set to get cleaner with CEFC finance backing the use of around 500 additional electric vehicles (EVs). The CEFC commitment of $20 million to Splend, Australia's largest vehicle subscription provider for rideshare drivers, is designed to accelerate the decarbonisation of the national vehicle fleet and rideshare market. The commitment is the first time the CEFC has backed a clean energy solution specifically targeting rideshare drivers, who can cover as much as 60,000 kilometres each year.  
The CEFC finance will help fast-track Splend's mission to drive the rideshare industry to zero-emission mobility by enabling Splend to double its EV fleet to approximately 1,000 vehicles by the end of this year. Rideshare drivers will be able to enter a flexible short or long term vehicle subscription contract with Splend to transition to an EV.  In addition, to reducing transport emissions, Splend estimates the new EVs will help save drivers up to $100 per week on vehicle, fuel and servicing costs.    
CEFC CEO Ian Learmonth said: "Decarbonising Australia's car fleet and transitioning fleet vehicles to EVs represent an important opportunity to further accelerate the decarbonisation of the transport sector. High kilometre drivers like those in the rideshare services industry can lead the electrification of Australia's transport sector, which will also require increased investment in our charging infrastructure to meet demand as momentum in the transition to EVs builds.  
"Due to the significant distance that rideshare vehicles travel, transitioning this fleet to EVs marks a significant opportunity to cut transport emissions. This is an exciting change to the way Australians can enjoy the convenience of rideshare services while having a real impact towards achieving zero emissions in our transport sector."  
Splend CEO, Chris King said: "Splend's vision is to lead rideshare to a more sustainable future and deliver more affordable vehicle subscriptions to on-demand drivers. With over 100,000 rideshare vehicles across Australia, of which only one per cent are EVs, transporting millions of Australians every week, the immediate priority is to focus on the decarbonation of this segment. We are delighted to work alongside CEFC as we work to achieve our global fleet target of 10,000 EVs by 2024. 
"After commencing initial rollout of 500 EVs in Sydney, starting in Q4 2022, Splend is now the single largest EV operator in Australia. Since then, our EVs have travelled over 6.2 million kilometres and saved over ~1000 tonnes of CO2 tailpipe emissions."  
CEFC Executive Director and Head of Debt Markets, Richard Lovell said: "With Splend drivers making trips for an average 400 customers per month, the uptake of electric vehicles for rideshare fleets will have a significant impact in introducing customers to electric vehicles so they can see first-hand the benefits they offer.  
"Australia's path to net zero emissions requires transformative change of the transport sector to meet the emissions reduction target of 43 per cent on 2005 levels by 2030. The opportunity to catalyse the transition of the rideshare market presents a significant opportunity to help achieve Australia's emissions reduction goals." 
As a part of the CEFC investment, Splend will share battery performance and second-hand realisation values for vehicles for the fleet in Australia. Building data around the resale value of electric vehicles will make it easier for fleet operators and fleet financiers to price operating leases and similar products into the future.  
Rideshare vehicles have significantly higher rates of use compared with privately-owned vehicles owing to the increased number of hours they spend on the road per day. Australian private vehicle drivers drive around 11,000 km annually1 compared with full time rideshare drivers who can average up to 50-60,000 kms per year2, making the decarbonisation impact of switching from ICE rideshare vehicles to EVs up to four or five times higher for rideshare vehicles than for privately-held vehicles. Transport accounted for around 19 per cent of total emissions in 2022.3 Fleet vehicles make up to 52 per cent of vehicle sales in Australia4, and have the potential to significantly contribute to the electrification of the transport sector.  
About Splend 
Launched in 2015, Splend is a technology enabled platform that provides all-inclusive vehicle subscriptions that are currently targeted towards on-demand rideshare drivers. Our turn-key solution takes the admin work out of the equation for drivers, whilst also providing a flexible and affordable alternative to tradition vehicle finance. This means our customers free up precious time for all the important things in life. We're fast-tracking our transition into green mobility, reducing our carbon footprint by transitioning to electric and hybrid vehicles globally. To date, we've helped thousands of customers across Australia and the UK. We take pride in everything our team has achieved so far, and we're only just getting started. www.splend.com 
Media release, 2023