CEFC and Virescent Ventures back WA battery recycling start up Renewable Metals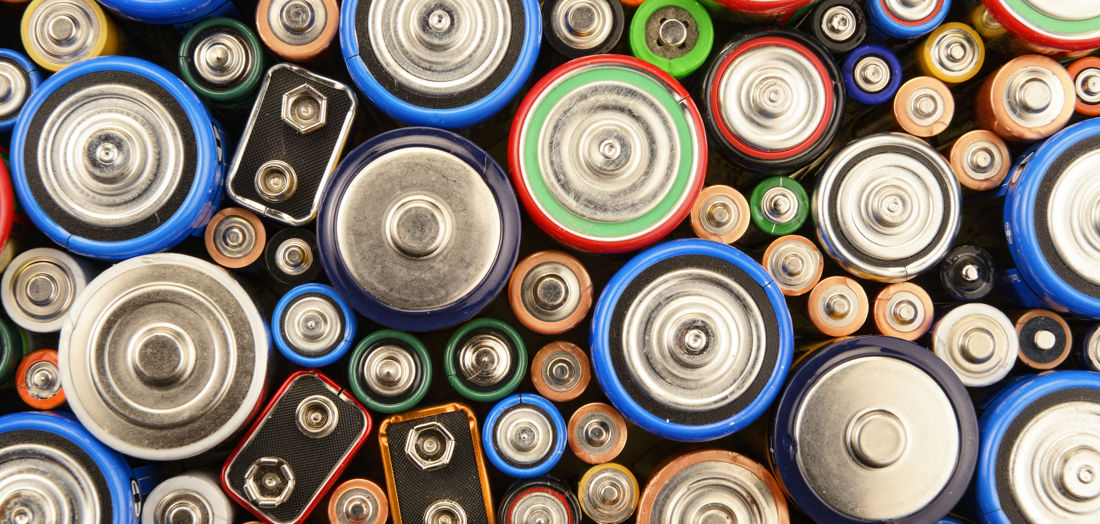 Australian battery recycling startup Renewable Metals has closed an $8 million investment round to scale and commercialise its groundbreaking lithium-ion battery recycling technology, backed by the CEFC and leading Asia Pacific and US-based investors. 
The CEFC investment is managed by Virescent Ventures. The lead investor is Asia Pacific-based venture capital firm Investible, via its early-stage Climate Tech Fund, with additional participation from US-based venture capital investor, the Grantham Foundation for the Protection of the Environment. 
The investment round will support Renewable Metals in the development of a pilot plant in Perth, bringing forward the construction of a larger scale demonstration plant capable of processing up to 1,500 tonnes of battery waste annually. The investment will also support the expansion of the Renewable Metals team to further develop the Australian battery recycling industry – which CSIRO has estimated could help recover up to $3.1 billion of valuable battery materials and metals1 – and contribute to the global battery industry.   
Virescent Ventures Partner Blair Pritchard said: "The CEFC is backing Renewable Metals with a $2.5 million investment toward an excellent Australian innovation in the battery and critical minerals space. There is a growing global need for effective waste management strategies as demand for lithium-ion batteries rises, driven by the increasing electrification of transport and the renewable energy generation storage sector.  
"Battery recycling that extracts valuable metals and materials is an important part of building Australia's circular economy as demand for batteries grows. By developing end-of-life battery systems, Australia can participate across the battery value chain, from critical minerals extraction, refining, processing operation and maintenance and the eventual repurposing and recycling of batteries and components." 
Renewable Metals has developed a more sustainable and efficient process to recycle all formats of lithium-ion batteries, from large batter​y packs​ currently used in electric vehicles (EVs) and home stationary storage batteries, as well as small consumer electronic batteries. The process has the potential to recover more of the critical minerals that support electrification, help address battery waste and strengthen Australia's circular economy. 
The Renewable Metals technology uses an alkaline leaching that eliminates the need to pre-process battery cells to 'black mass' as found in existing battery recycling processes.  The simpler extraction method developed by Renewable Metals uses less ​​chemicals to recover critical battery materials and produces less waste, reducing processing costs by up to 30 percent compared to competitors. ​​According to Renewable Metals, this process has achieved metal recovery rates that are higher than its competitors, particularly for lithium.  
The Renewable Metals technology can recover the valuable critical materials from batteries including lithium, nickel, cobalt, copper​ and​ manganese and can be applied to ​different ​battery chemistr​ies​. Importantly, the technology has the potential to recycle lithium ferro phosphate (LFP) batteries, which make up a growing share of batteries used in EVs and which are currently too expensive to recycle through existing technology. 
Renewable Metals CEO, Luan Atkinson said: "To decarbonise quickly, the world needs cost-effective recycling solutions that maximise recovery for all types of lithium batteries (not just higher value ones with nickel and cobalt). We're thrilled to be backed by the CEFC, Grantham and Investible. Their support will accelerate our scale-up as well as help create 2-3x more value than the current Australian practice of exporting batteries or black mass for recycling overseas." 
The CEFC established Virescent Ventures as an independent investment management firm to attract significantly more private sector investors into Australian climate tech. Virescent, Ventures is pursuing its first capital raise and also manages CEFC Clean Energy Innovation Fund investment commitments. The Renewable Metals investment brings the Innovation Fund portfolio to 28 companies. 
Investible's Climate Tech Fund is thrilled to have led this round in Renewable Metals, who bring a vital input of electrification to Australia. The company's proprietary closed loop system is reducing the initial carbon footprint of EVs while helping address a bottleneck and major anti-EV argument, with less harsh chemicals and by-products, at a lower cost.
Renewable Metals was founded by a team of experienced metallurgists and was awarded the inaugural Supercharge Australia Innovation Challenge Award earlier this year for its technological developments.  
As the uptake of EVs and battery storage increases, demand for batteries is forecast to grow by 34 percent per annum to 2030, an 18-fold2 increase over 2020 levels. Global lithium consumption is forecast to grow by 20 percent3 annually,4 but there is a potential shortfall of lithium and the sector has been constrained by processing bottlenecks.  
Some highly valuable battery materials can be recycled indefinitely, reprocessed and reused, reducing reliance on mining for new resources. In 2021, only 10 per cent of Australia's lithium-ion battery waste was recycled, compared to 99 per cent of lead battery waste.5 
1 Zhao Y, Ruether T, Bhatt AI, Staines J (2021) Australian landscape for lithium-ion battery recycling and reuse in 2020 - Current status, gap analysis and industry perspectives, CSIRO, Australia, p18
2 Future Battery Industries CRC, Charging Ahead - Australia's Battery powered future, 2023, p4. 
3 McKinsey and Co. Australia's potential in the lithium market, June 2023. 
4 Department of Industry, Science and Resources, Resources and Energy Quarterly, June 2023. p144. 
5 CSIRO, Lithium-ion battery recycling.  
Media release, 2023