CEFC commits $40 million green finance to get more Australians into EVs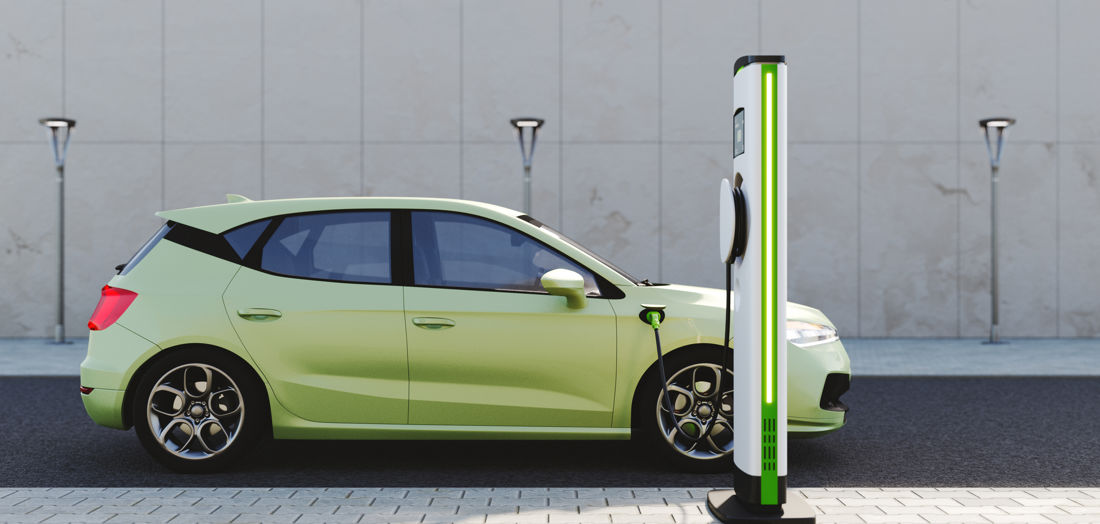 The CEFC is continuing to drive electric vehicle (EV) ownership in Australia through a new $40 million investment to provide discounted finance for the retail Green Car Loan offered by Australian non-bank lender, Firstmac.  
CEFC investments to advance EV ownership in Australia have already supported an estimated $230 million of retail and commercial green finance, putting more than 3,000 EVs and plug in hybrids onto Australian roads.  
This latest CEFC investment with Firstmac is expected to finance at least a further 900 EVs, with the discounted finance saving customers between an estimated $1,400 and $2,5001, depending on the size and length of the loan. 
The CEFC finance will enable eligible Firstmac customers to benefit from a 0.5 per cent discount for the life of their loan with a further 0.5 per cent discount provided by Firstmac, resulting in a total discount of one per cent compared to the equivalent interest rate charged to Firstmac borrowers buying internal combustion engine (ICE) vehicles.   
To encourage manufacturers to make more EV models available to the market, Firstmac is extending the discount to EVs priced under $90,000, provided strong emissions standards are met.  
The CEFC finance will only be available for the lowest emissions EVs, with the criteria for 'green EVs' raised to exclude low emission ICE vehicles, conventional hybrid vehicles and plug in hybrid vehicles with tailpipe emissions of more than 50g CO2/km. 
CEFC Head of Debt Markets Richard Lovell said: "Electric vehicles are no longer only for early adopters. We know the dynamics of EV ownership are changing dramatically and more Australians want to buy EVs. However just 6.8 per cent of all new cars purchased in Australia in February were electric,2 pointing to a big gap between buyer preferences and vehicle availability.  
"Australia's uptake of new low emissions vehicles is also nearly five times lower than the global average, partly due to supply constraints. This is an important factor behind our decision to target our finance to EVs priced under $90,000, subject to strong emissions standards, as well as to back the agnostic approach to vehicle manufacturer adopted by Firstmac. Together these factors should encourage manufacturers to make a broader range of EV models available to Australian buyers."  
Firstmac Managing Director Kim Cannon said: "We are pleased to continue our successful collaboration with the CEFC to offer discounted EV loans.   
"We have a policy of minimising the impact of our operations on the environment and leading the way on climate change. These popular loans are a valuable tool in the fight to cut vehicle-based emissions, because they mean that people can save money and help the environment at the same time". 
Transport is Australia's second largest source of national emissions, accounting for more than 18 per cent of Australia's emissions.3 Reducing these emissions is critical to achieving Australia's emissions reduction target of 43 per cent on 2005 levels by 2030 and reaching net zero emissions by 2050.  
Making EVs more affordable and expanding uptake and choice is an important part of meeting Australia's net zero targets. ICE vehicle sales still make up the vast majority of new car sales in Australia. New non-EV passenger vehicles in Australia on average emit up to 20 per cent more emissions than those in the United States, and about 40 per cent more emissions than those sold in Europe.4  
The CEFC has previously committed $40 million in asset finance to offer Firstmac customers a 0.7 per cent discount on low and zero emission vehicles, contributing to some $70 million in loans and the purchase of more than 1,800 EVs and low emissions vehicles. 
Firstmac Limited is an independently-owned, Australian financial services provider with more than 35 years' experience in home and investment loans. 
1 Calculation based on loans of $50,000 and $90,000 respectively, over five years.
2 Data for February 2023, Federated Chamber of Automotive Industries. 
3 National Transport Commission, Carbon Dioxide Emissions Intensity for New Australian Light Vehicles, 2021. 
4 Australian Government Department of Climate Change, Energy, the Environment and Water, National Electric Vehicle Strategy: Consultation Paper,2022. p.1 
Media release, 2023