CEFC congratulates Pilbara Minerals on successful $250m debt refinancing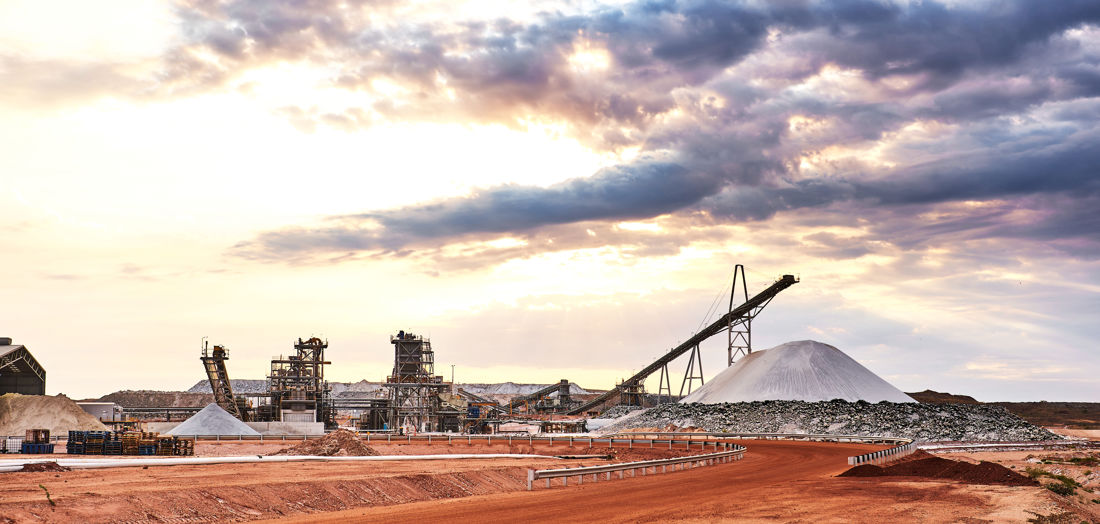 23 February 2023 
The CEFC has congratulated Pilbara Minerals on the refinancing of the US$113 million commercial senior facility and the execution of its A$250 million long term debt facility. As a result of the refinancing, Pilbara Minerals has repaid some $50 million in CEFC capital, to be available for ongoing investment by the CEFC. 
CEFC Executive Director – Resources, Rob Wilson said: "The CEFC was an early investor in Pilbara Minerals, supporting the development of its exciting Pilgangoora Project, which boasts one of the largest hard rock lithium deposits in the world.  
"We are pleased to see the company secure this new financing arrangement to underpin its ongoing growth, so it can play a vital role in our net zero emissions economy of the future. We are particularly happy to see the growing commercial appetite for the financing of clean energy minerals, and we look forward to working with other commercial financiers on similar clean energy minerals projects. 
"Australia's resources sector can make a significant contribution to cutting emissions, whether in capitalising on our world-leading access to critical minerals or driving down the emissions produced during mining and processing activities." 
Pilbara Minerals ASX/Media announcement  
22 February 2023 
Debt facilities executed to support growth strategy at Pilgangoora      
A$250m long-term debt facility from Australian Government agencies executed and existing syndicated debt facility to be refinanced on improved terms  
Key points 
Finance agreements executed for the A$250M long-term debt facility with Australian Government agencies Export Finance Australia and Northern Australia Infrastructure Facility (as announced on 11 November 2022). 

 

Existing secured USD syndicated debt facility to be re-financed on improved terms with a new US$113M debt facility. 

 

New debt facilities to support the P680 Project expansion, which includes a 5Mtpa integrated crushing and ore sorting facility, providing a pathway to deliver up to 1Mtpa of spodumene concentrate from the Pilgangoora Project.  

 

Continued support from the Australian Government and commercial lenders reaffirms the importance of the Pilgangoora Project to the global battery materials supply chain and Australia's critical minerals industry. 

 
Further to its announcement on 11 November 2022, Australian lithium producer Pilbara Minerals Limited (Pilbara Minerals or the Company – ASX: PLS) is pleased to advise that it has now executed the 10-year A$250M debt facility with the Australian Government through Export Finance Australia (EFA) and the Northern Australia Infrastructure Facility (NAIF).    
In parallel, Pilbara Minerals has also taken the opportunity to refinance its existing USD secured syndicated debt facility on improved terms. Collectively, these new debt facilities support Pilbara Minerals' strategy to expand, grow and diversify its business further down the battery materials supply chain.    
The facility agreements were executed on 21 February 2023 and comprise:   
(a) A$250M, secured 10-year amortising debt facility – USD equivalent of A$125M from EFA and A$125M from NAIF, both Australian Government financing agencies (Government Agencies); and    
(b) US$113M, secured 5-year amortising debt facility with BNP Paribas, Société Générale,  HSBC Bank Australia Limited (HSBC) and National Australia Bank (NAB) (collectively the Commercial Lenders). The proceeds of the debt facility from the Commercial Lenders will predominantly be used to refinance the existing secured syndicated debt facility, which currently has an outstanding balance of US$100M. As previously announced, the debt facility being provided by the Government Agencies will support the construction of:   
the P680 Project expansion to deliver an additional 100,000tpa of spodumene concentrate production from the Pilgan Plant; and  

 

a 5Mtpa integrated crushing and ore sorting facility to replace the existing contracted crushing facility at the Pilgan Plant, which will support future expansions that could ultimately deliver up to 1Mtpa of spodumene concentrate capacity across the Pilgangoora Project.  

 
The Clean Energy Finance Corporation (CEFC), who are an existing lender, have decided not to participate in the refinancing of the existing debt facility to facilitate the increased participation of commercial lenders.    
Pilbara Minerals would like to acknowledge the significant support provided by the CEFC over the past five years, from their cornerstone investment in the Nordic Bond which financed the initial construction and development of the Pilgangoora Project back in 2017, to their participation in the 2020 refinancing of the Nordic Bond, which proved invaluable in protecting Pilbara Minerals during challenging market conditions at that time. Pilbara Minerals would like to sincerely thank the CEFC and the Australian Government for its support to date.    
The new debt facilities provide Pilbara Minerals with additional financial flexibility, enabling existing cash to be retained as the Company considers further expansion at the Pilgangoora Project via the proposed P1000 Project, and looks to grow and diversify its operations further down the battery materials supply chain. These debt facilities will also assist Pilbara Minerals to maintain balance sheet strength during future commodity price cycles.   
The new debt facilities contain improved terms relative to the existing secured syndicated debt facility including longer tenor, semi-annual repayments, more favourable covenants, less onerous undertakings, and improved pricing (with a margin approximately 1.5% below the existing facility).      
Commenting on the new debt facilities, Pilbara Minerals' Managing Director and CEO, Dale Henderson, said:  
"We are extremely pleased to have once again received strong financial support from the Australian Government and our commercial lending partners.  
"The continued support from the Australian Government is a significant endorsement of Pilbara Minerals' assets and operations, recognising their strategic significance in the global battery materials supply chain.  
"Meanwhile, the continued participation of BNP Paribas and Société Générale through the newly refinanced facility reinforces our existing strong relationship with these highly regarded international banks. We look forward to continuing to work with them and establishing a strong business relationship with our new partners in HSBC and NAB. 
I would like to take this opportunity to express our gratitude to the Clean Energy Finance Corporation for their support in the initial financing of the Pilgangoora Project and subsequent support in the years that followed. Pilbara Minerals is now an established, major participant in the lithium-ion battery materials industry – a position that we would not have achieved without their support, particularly through the market downturn of 2019-2020.
"The Company's ability to attract these financial institutions and secure these finance facilities demonstrates the quality of our assets and the strength of the business that has been built over the past few years.   
"With the completion of these new finance facilities, Pilbara Minerals is now incredibly well positioned to pursue our long-term growth and diversification ambitions to become a fully integrated lithium raw materials and chemicals supplier – and to play a pivotal role as a battery materials supplier for many decades to come." 
Draw-down under both debt facilities remains subject to satisfaction of a limited number of customary conditions precedent, which are expected to be satisfied over the coming month.   
Release authorised by Dale Henderson, Pilbara Minerals Limited's Managing Director.   
https://www.pilbaraminerals.com.au/investors/reports-and-asx-announcements/ 
Media release, 2023