CEFC, Pacific Equity Partners focus on decarbonising pathways for mid-market infrastructure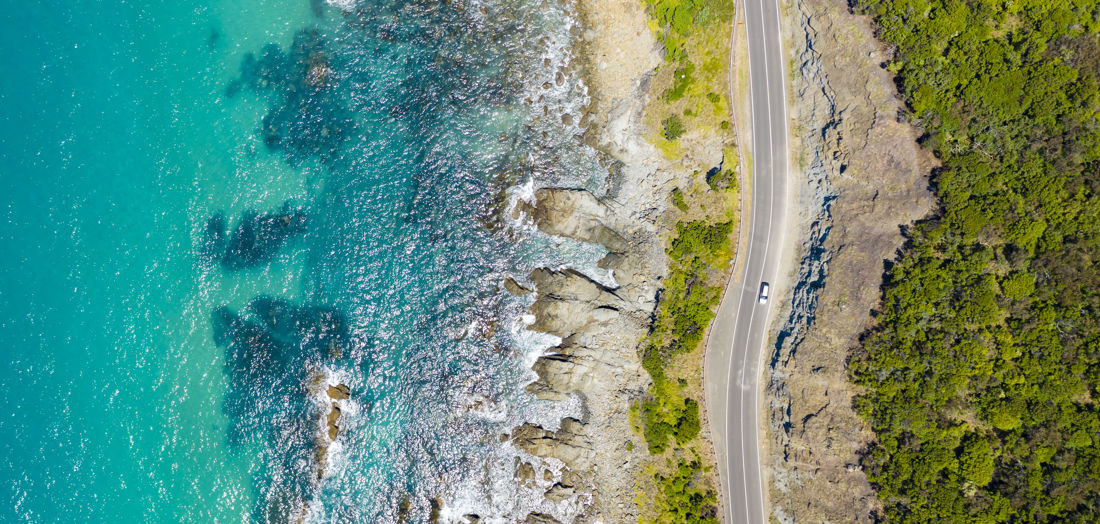 8 May 2023
The CEFC is sharpening its focus on decarbonisation across Australian mid-market infrastructure assets, investing up to $80 million equity into the $1.4 billion PEP Secure Assets Fund II (SAF II). Pacific Equity Partners (PEP) is one of Australasia's oldest private markets fund managers, with A$8.7 billion in assets under management.
The PEP SAF II portfolio will target value-add mid-market infrastructure and infrastructure-like businesses, including assets with secure or contracted base cashflows in areas from healthcare and energy to transport and data centres.
As part of its investment strategy, in addition to pursuing underlying growth, SAF ll will work with investee companies to understand their carbon footprint and identify decarbonisation pathways in line with reducing scope 1 and 2 emissions by 50 per cent by 2030 – and to set targets for net zero scope 1 and 2 emissions by 2040.
PEP also plans to work with these companies to address scope 3 supply chain emissions, in line with scenario modelling for a 1.50°C world by 2050. PEP will also look to drive further decarbonisation efforts across its existing funds as it works with companies seeking to meet the challenges of lowering their emissions. 
CEFC Chief Investment Officer – Infrastructure and Alternatives, Rory Lonergan said: "We are excited to work with PEP as it drives ESG outcomes by engaging with portfolio companies to support the achievement of decarbonisation activities.
"This investment is about connecting the power and commitment of private capital to a diverse range of infrastructure assets which have significant potential to help Australia achieve net zero emissions by 2050. Importantly, this investment will also influence the emissions profile of the businesses that use these infrastructure facilities, such as EV charging spaces in hospital and airport carparks."
PEP Director, Rosie Johnson said: "Pacific Equity Partners is delighted to welcome the CEFC to its investor network and be able to work with the CEFC to encourage its portfolio companies towards ambitious decarbonisation pathways.
The CEFC brings a wealth of knowledge and expertise in the decarbonisation and clean energy sector and, together with the investment skills and capabilities of PEP, we see this as an exciting opportunity to prepare our portfolio companies for a transitioning and decarbonised economy."
PEP Managing Director Andrew Charlier said: "We see significant opportunities to invest in leading mid-market businesses that need support working through the energy transition and decarbonising their operations. Our investment focus remains on finding good businesses which will also benefit from moving towards a decarbonisation goal. We will not shy away from businesses with significant carbon emissions as every company is on a journey and we see an opportunity to work with them to identify opportunities to decarbonise." 
CEFC Infrastructure Director Julia Hinwood added: "PEP is ambitious about driving meaningful step changes to the emissions profiles of portfolio assets, which have essential functions in our economy. Mid-market infrastructure assets in Australia are largely privately held and have a material impact on Australia's emissions. Investing in this sector gives the CEFC the capacity to extend the impact of our finance to lower emissions across broad areas of our economy.
"The PEP SAF II will build on the investment theme executed for the PEP SAF I, where investments featured exposure to remote energy infrastructure company Zenith Energy, energy network operator WINconnect and smart metering business Intellihub".
About PEP
With approximately A$8.7 billion in assets under management, Pacific Equity Partners is one of Australasia's oldest private markets fund managers. From energy to financial services, consumer products to industrial services, our funds target investments across a wide range of industries and sectors. We partner with management teams and work together to deliver full business potential and realise new profits. Success is based on agreed objectives, shared economics and mutual trust.
Media release, 2023