Investing in the future of energy with Gridcognition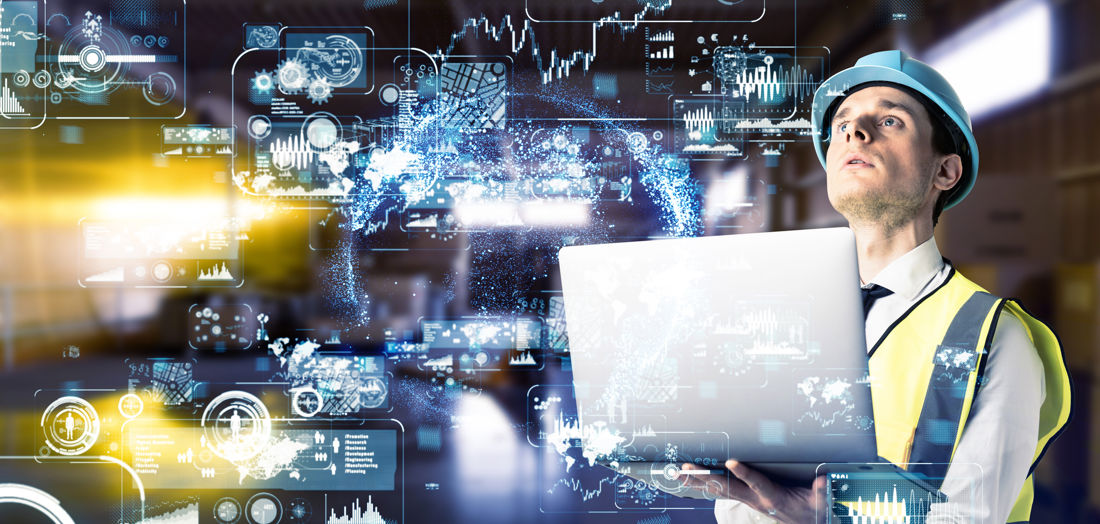 The CEFC congratulates Gridcogniton on its successful pre-seed investment round, with backing from the Clean Energy Innovation Fund. 
Find out more about how we're supporting Gridcognition. 
December 16, 2020 
Australian energy tech startup Gridcogniton has closed a $675,000 pre-seed investment round with some of Australia's leading tech and clean energy investors. 
From a standing start in February 2020, co-founders Fabian Le Gay Brereton and Pete Tickler have assembled a crack team of data scientists, software engineers and self-confessed "energy nerds" to accelerate the transition to a fully decarbonised and decentralised energy system. 
The startup provides software to plan and optimise distributed energy projects, including microgrids, virtual power plants, community energy projects, electric vehicle charging systems and behind-the-meter renewable power plants. Gridcognition helps energy providers, project developers and energy users get the best commercial and environmental outcome from the deployment and operations of these assets. 
Mr Tickler said: "Over the next 30 years, trillions of dollars will be invested in new energy and transport infrastructure as the world transitions away from fossil fuels. We believe this investment will increasingly be in smaller, smarter and more decentralised infrastructure. Gridcognition is building the technology layer to direct this investment and to track and optimise the financial and environmental performance of the new energy system."  
Gridcognition is the second energy tech startup from Mr Le Gay Brereton and Mr Tickler. The team co-founded one of Australia's leading sustainability and energy analytics businesses, Greensense, before selling it to ERM Power, which has since been acquired by Shell. 
Since launching an alpha-version of its software to selected customers in May 2020, Gridcognition has attracted interest from customers across Australia, New Zealand and the United Kingdom. The product is now being used to simulate and optimise virtual power plants, community batteries, electric vehicle charging networks and behind-the-meter solar and storage systems. 
Mr Tickler added: "From our experience building Greensense, we knew the most valuable thing was to get a working product into the hands of customers as soon as possible. The energy system is changing incredibly fast and Australia is at the global forefront of the shift to distributed energy, with exciting new projects being announced weekly. Big decisions are being made about the future of energy by old and new players alike and spreadsheet models just can't accommodate the complexity and flexibility of the new energy technologies available today." 
By creating a sophisticated digital twin of existing and future energy projects, the Gridcognition technology can run thousands of simulations in a single click, optimising technology and commercial decisions across far more variables than was previously possible, to drive the best possible environmental and financial outcomes. 
For its pre-seed round, Gridcognition has assembled an all-star cast of investors to fund continued investment in their innovative new simulation and optimisation technology, led by the Clean Energy Finance Corporation (CEFC), on behalf of the Australian Government. 
Clean Energy Innovation Fund Executive Director Ben Gust said: "The Innovation Fund recognised the potential of Gridcognition through our previous investment in the Startmate Climate Cohort. We are delighted to back the Gridcognition team again as it continues to develop this exciting technology. 
"AEMO's Integrated System Plan estimates that distributed energy will provide as much as 22 per cent of Australia's annual energy consumption by 2040. The Gridcognition software enables consumers to get the most from these complex distributed energy systems. It also provides important grid support by improving the integration of Distributed Energy Resources into the network." 
Alberts Impact Capital and Startmate also joined the round, alongside a range of early stage investors.  
Alberts Impact Capital CEO David Albert said: "We are extremely impressed with the team at Gridcognition and their innovative analytical software which will help accelerate Australia's transition to a decarbonised energy market. With experience in building tech energy companies, Fabian and Pete are bright and ambitious founders with a lived experience in energy start-ups. This investment reflects Albert's' ongoing focus on using its capital to create a positive impact by supporting pioneers who are contributing to a more sustainable world."   
Startmate Head of Accelerator, Sascha Kerbert, added: "We're here to help the people rolling out these new energy assets to get both the best economic outcome for their stakeholders and the best environmental outcome to tackle the climate crisis." 
Mr Le Gay Brereton said: "We got amazing support from our mentors through Startmate, most of whom have gone on to be investors in the company. Australia has the opportunity to lead the global energy market, this investment in the future of the eco-system and the support we've had from the local startup and investment community has been brilliant." 
Media release, 2020