RATCH-Australia wins IJ Global awards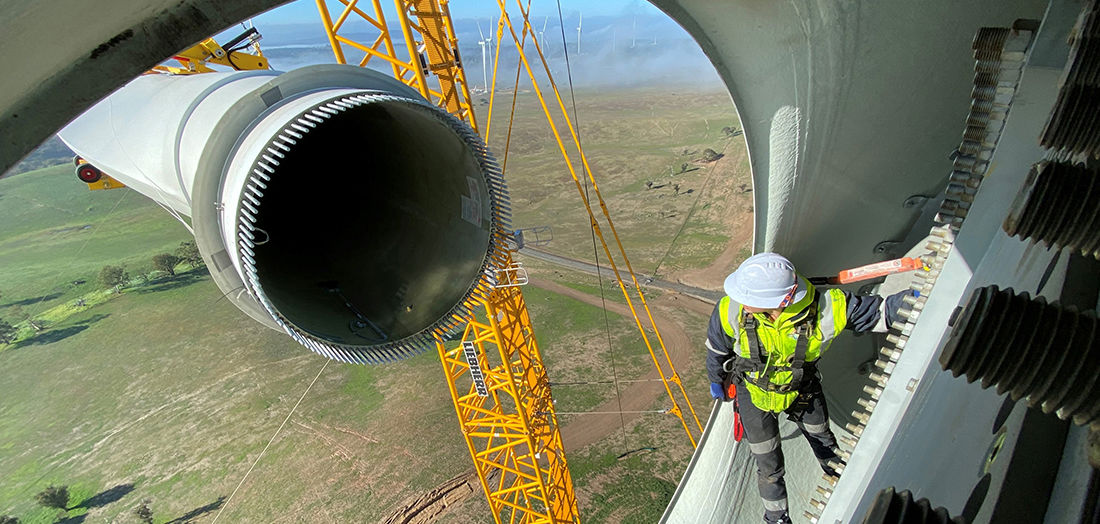 The CEFC has congratulated RATCH-Australia on being awarded Asia-Pacific Refinance Deal of the Year – Portfolio as part of the IJGlobal Awards 2022.
The CEFC committed some $50 million as part of a RATCH-Australia A$495 million refinancing syndicate across three existing renewable energy assets – the 180.5 MW Mount Emerald wind farm in Far North Queensland, the 226.8 MW Collector wind farm in southern New South Wales, and the 42.5 MW Collinsville solar farm in Central Queensland.
The CEFC previously provided finance for both the Collector and Collinsville developments.
The refinancing transaction saw participation from eight Australian and international lenders – the CEFC, Deutsche Bank, MUFG, ING, SMBC, Société Générale, DBS and Bank of China.
CEFC Chief Investment Officer – Renewables and Sustainable Finance, Monique Miller said: "We are delighted to see RATCH-Australia receive this recognition for its important work in supporting investment in Australia's critical renewable energy sector. Australia has set ambitious targets for renewable energy and net zero emissions. As a leading investor in both large-scale solar and wind, the CEFC values the important role of major sponsors such as RATCH-Australia in helping us achieve these ambitions."
"We are delighted to have worked with RATCH-Australia and the other financiers on this successful refinancing, bringing essential capital to our net zero future."

Monique Miller

CEFC Chief Investment Officer – Renewables and Sustainable Finance
The refinancing was RATCH-Australia's first green loan under its green finance framework, which is reviewed by external parties to ensure alignment with green bond principles issued by the International Capital Markets Association and the Loan Market Association's green loan principles. 
RATCH-Australia's Australian investment portfolio includes 1.2 GW generation capacity, with the successful refinancing enhancing its investment capacity for business expansion.
Media release, 2023