The infrastructure sector accounts for a substantial portion of Australia's total greenhouse gas emissions
– driven largely by fossil fuel consumption in energy generation and passenger and freight transport.
As institutional investors increasingly consider environmental, social and governance (ESG) factors in their investment decisions, infrastructure owners face new challenges in the way they manage the energy profile of their assets. CEFC finance supports best practice and market leading design, construction and operations. 
The CEFC is investing across the sector to influence clean energy standards for social and economic infrastructure assets, as well as transport and electricity. Infrastructure assets are often long-lived and provide critical services for modern societies.  These assets offer significant potential for emissions abatement. Improvements made to existing asset operations or efficiencies implemented at design and construction stages provide ongoing benefits.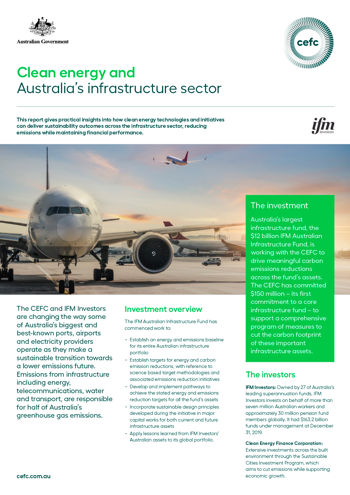 read our insight
Clean energy and Australia's infrastructure sector
How are clean energy technologies and initiatives helping deliver sustainability outcomes across the infrastructure sector? The CEFC and IFM Investors are changing the way some of Australia's biggest and best-known ports, airports and electricity providers operate to make a sustainable transition towards a lower emissions future. This report outlines the process.
Read our insight
Read our reports and insights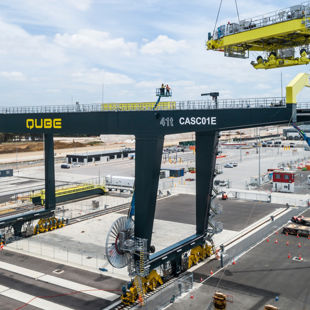 Clean energy and greener infrastructure
How can clean energy technologies deliver lower emissions and improved energy efficiency for Australia's freight and logistics infrastructure?
Read our insight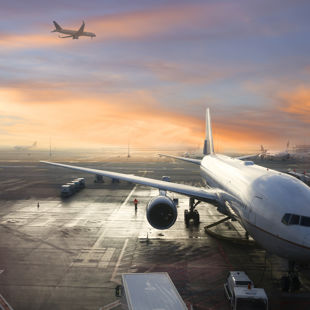 Pathway to airport sustainability
This report focuses on 15 best practice emissions reduction and sustainability initiatives for major airports, covering both landside and airside opportunities.   
Read our report