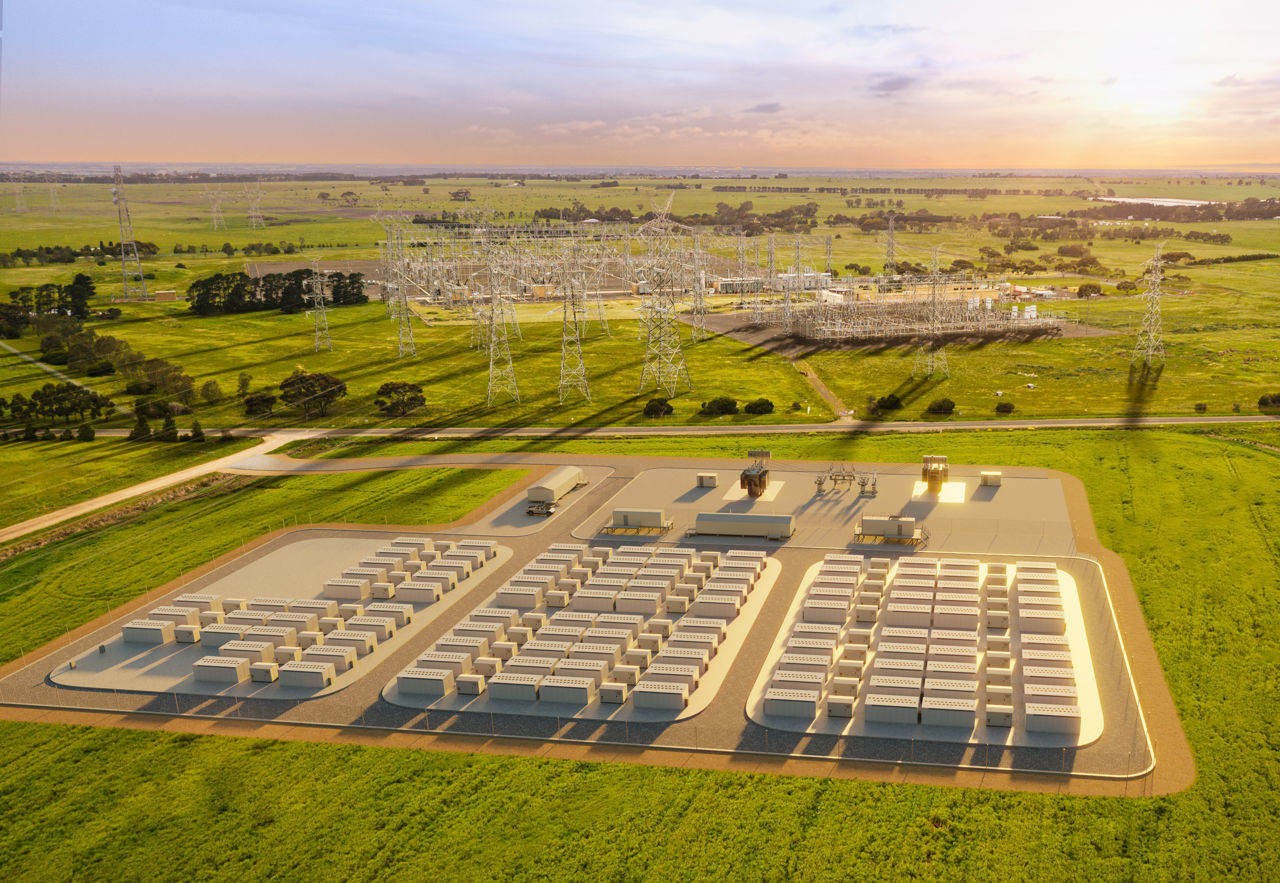 Case study
300 MW Victorian Big Battery
targets stronger grid
and more renewable energy
Powering up Victoria's big battery 
The 300 MW Victorian Big Battery near Geelong is on track to be one of the largest energy storage facilities in the world. It will provide a critical boost to the state's grid security, drive down power prices and support more renewable energy. 
At 300 MW it will be one of the largest batteries in the world, taking our total capacity in operation or under construction in Australia to over 1.8 GW, and bringing us one step closer to our global target of 5 GW by the end of 2021.

Xavier Barbaro

Chairman and CEO, Neoen
Our investment
The CEFC has invested $160 million to finance the design, construction and operation of the Victorian Big Battery (VBB), as part of its strategic focus on energy storage as a priority technology under the Technology Investment Roadmap. 
Neoen, one of the world's leading independent producers of exclusively renewable energy, is developing the project which will be powered using Tesla Megapack storage units. It is expected to be operational for the 2021–2022 summer. 
our impact 
The project is a world-class example of how utility scale batteries can help electricity networks support a higher penetration of renewable energy, providing dispatchable resources to underpin the increasing share of clean energy expected to power Australia in years to come. 
Neoen has signed a System Integrity Protection Scheme (SIPS) contract with AEMO. The VBB will unlock up to 250 MW of peak capacity on the existing Victoria to New South Wales Interconnector.  
PWC analysis* found that the SIPS process would deliver benefits of more than $220 million to Victorian consumers in the next 11 years, including savings on power bills. If gross savings and AEMO costs for the battery are passed on to consumers, the Portland aluminium smelter would save about $1 million a year on its electricity bills, while the average Victorian industrial consumer could save about $280,000 a year.    
*SIPS 2020 Validation business case for Victorian SIPS service by PWC, November 2020