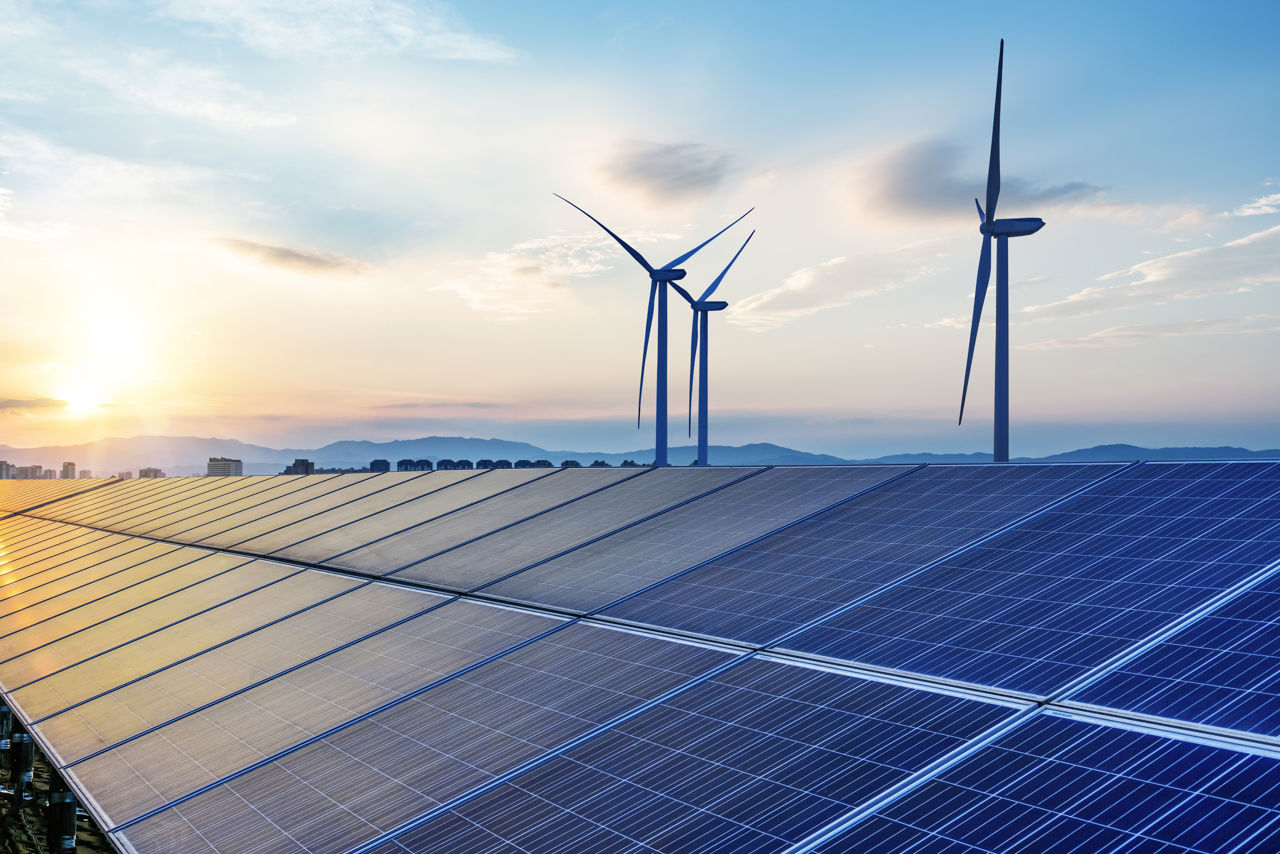 Case study
ACEN targets
8 GW renewables
portfolio
Accelerating solar, wind, battery and pumped hydro projects
ACEN Australia is working to deliver an 8 GW portfolio of clean energy projects as part of its parent company's broader plans to reach 20 GW of renewable energy capacity by 2030.
Australian renewables portfolio
This CEFC facility will help ACEN get to 4,000 MW of attributable capacity before the end of this year, closer to its goal of 5000 MW by 2025. The world is geared towards net zero, collaboration across industries and the society is vital in this journey. ACEN is at the forefront of this decarbonisation movement and aims to deliver 20 GW of renewable energy capacity by 2030.

Patrice Clause

COO, ACEN International
Our investment
The CEFC has committed $75 million to an ACEN Australia $600 million debt raising. The debt financing follows a $140 million long-term, green loan agreement with Japanese lender MUFG and a $100 million facility agreement with DBS Bank.
The ACEN Australia loan facility complies with parent company ACEN Corporation's Green Finance Framework. It is structured to be classified as "Green Loans" under the Loan Market Association Green Loan Principles 2021.
ACEN is the listed energy platform of Philippine diversified group Ayala, which has an 18 GW development portfolio throughout the Asia Pacific region. 
ACEN is aiming to deliver 20 GW of renewable energy capacity by 2030 and has a commitment to achieve net zero emissions by 2050.
our impact
Renewable energy, transmission infrastructure and battery and pumped hydro storage have an important role to play in Australia's clean energy transition. 
The Australian Energy Market Operator has forecast that to transition to net zero by 2050, grid-scale wind and solar will need to increase ninefold, storage capacity will need to increase 30-fold and grid electricity use is expected to double.
To meet this need, Australia requires significant new investment.
Working with ACEN
The CEFC is working to ensure that momentum built in the renewable energy sector in Australia is maintained and strengthened, as developers face new challenges of supply chain constraints and increasing costs.
The CEFC investment in ACEN clean energy assets is part of its commitment to help deliver assets that are critical to reaching net zero emissions by 2050.
ACEN Australia portfolio  
ACEN Australia reported in October 2022 it had more than 1.5 GW of projects under construction or at an advanced stage of development, including:
Stubbo Solar Project, NSW
Birriwa Solar and battery project, NSW
Valley of the Winds wind farm, NSW
Aquila Wind Farm, NSW
Robbins Island and Jim's Plain Wind energy parks, Tas
North East Wind project, Tas

Axedale Solar Farm, Vic

New England Solar Farm, NSW. The 400 MW Stage 1 of New England Solar Farm was officially opened in March 2023.
ACEN in innovative agreement first
The New England and Stubbo Solar Projects secured 20-year Long Term Energy Service Agreements in the first NSW Government renewable energy and storage auction announced in May 2023.
These agreements provide greater certainty for ACEN by offering the rights to access a minimum price for generation projects, which protects ACEN from the risk of unexpectedly low wholesale electricity prices. When fully operational, New England Solar and Stubbo Solar will supply renewable electricity to 435,000 homes, helping to meet the NSW Government emissions reduction target of 50 per cent by 2030.