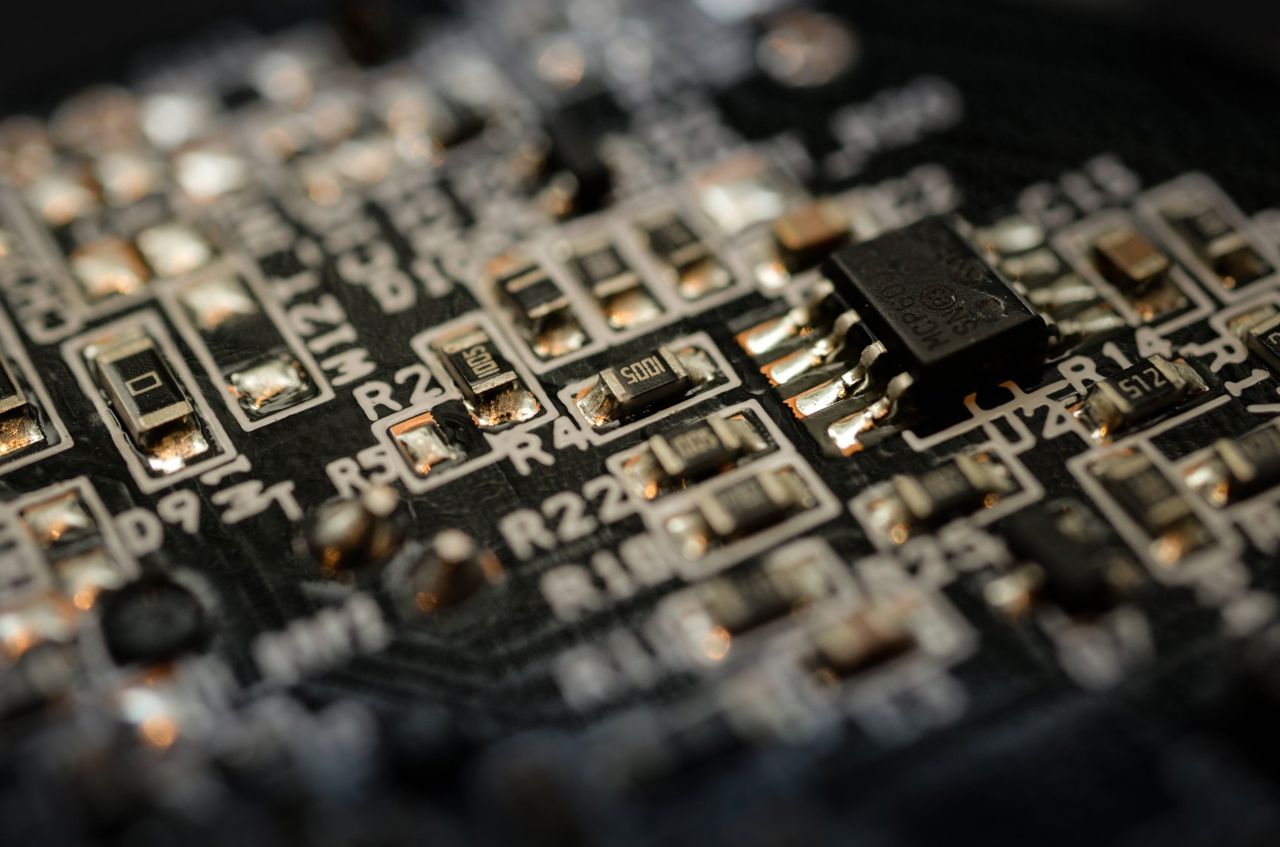 Case study
Australian-designed energy
efficient Wi-Fi chips to
boost the Internet of Things
Reducing energy needs with silicon
Sydney-based innovator Morse Micro is developing Wi-Fi HaLow silicon chips that use a fraction of the power consumed by traditional Wi-Fi chips, and offer long-range, secure Wi-Fi for Internet of Things technologies.
Morse Micro was founded in 2016 by technology infrastructure engineers Andy Terry and Michael De Nil, who have a background in smartphone chip development. The specialist technology offers a range of benefits which can reduce energy use and increase efficiency.
Given its historic roots in Wi-Fi, it's unsurprising that Sydney has such a large pool of engineers with Wi-Fi experience to support Morse Micro's ambition to be the leader in Wi-Fi HaLow chips. This certainly gives the company a head start.

Ray Stata

Non-Executive Board Member, Morse Micro
Our investment
Through the Clean Energy Innovation Fund, the CEFC invested $1.8 million in Morse Micro as part of its $23.8 million Series A capital raising in May 2019. The capital raising is helping bring the Wi-Fi HaLow chips to mass production and commercialisation as the company develops the technology for a global market.
CSIRO-backed Main Sequence Ventures co-led the capital raising, with world-renowned leader in the semiconductor space Ray Stata. Blackbird Ventures, Skip Capital, Right Click Capital and Uniseed also subscribed.
our impact 
The Morse Micro Wi-Fi HaLow chip uses the 900MHz radio band, which is lower than the 2.4 GHz and 5 GHz bands used by conventional Wi-Fi. Signals can reach further and pass through objects better using less power and the chip supports long-lasting battery life on devices, an important feature for remote field-based applications.
More than 8,000 devices can be connected to a single access point, with data rates of many megabits-per-second. The chip is suitable for a wide range of applications, from the traditional IoT use cases of smart homes and sensor networks, to industrial controls, asset management, video, retail signs and displays.
Learn more about the Clean Energy Innovation Fund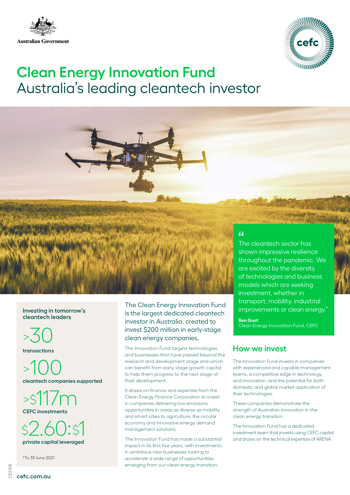 read our insight
Australia's leading cleantech investor
The Innovation Fund has made a substantial impact in a short period of time, investing in innovative companies which are capitalising on exciting new cleantech opportunities to help lower our emissions.
Read more