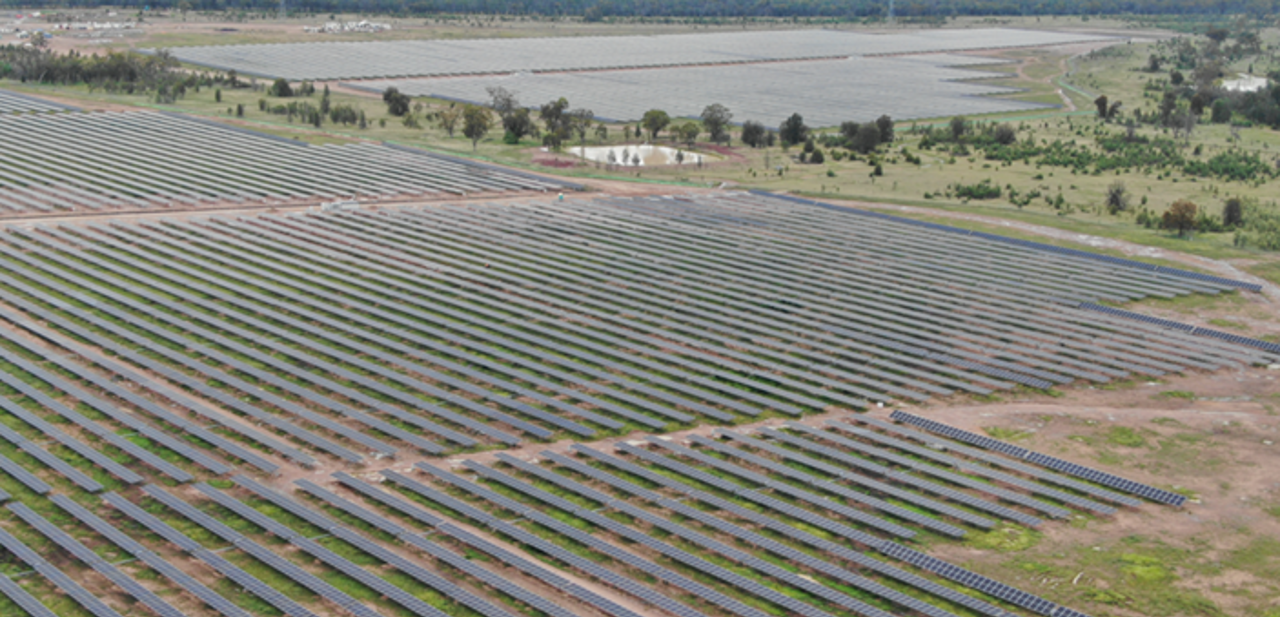 Case study
Blue Grass Solar Farm
targets ultra-low cost solar
High-tech innovative panels
The 200 MWp Blue Grass Solar Farm in Columboola, South East Queensland will be built 20 kilometres west of Chinchilla, in the Darling Downs Renewable Energy Zone (REZ). It will feature bifacial solar panels and half-cut cells technology, both of which increase performance and efficiency.
We're thrilled to have achieved financial close for the Blue Grass Solar Farm, our largest solar project in Australia and one that strengthens our position in the domestic renewables market where we continue to pursue new growth opportunities. X-ELIO is a global business with a local mindset, and we are committed to enhancing economic and social outcomes in the local communities and regions where we operate.

Belinda Fan

X-ELIO Australia Country Manager
Our investment
The CEFC has committed up to $37 million in debt finance to Blue Grass Solar Farm, as part of a syndicate of lenders which also includes ING and the Sumitomo Mitsui Banking Corporation.
Blue Grass Solar Farm is the first Australian project sponsored by the experienced renewables developer, X-Elio, and will be delivered through a partnership between Brookfield and KKR, which has built more than 2 GW of solar PV plants across more than 10 countries.
our impact
Blue Grass Solar Farm is expected to cut emissions by approximately 320,000 tonnes CO2-e per year.
It will feature 375,000 bifacial solar panels, which have an increased generation capacity compared with existing panels, as well as half-cut cells technology which reduces the cell to half the normal size. This latest innovation means the smaller cells produce half the current, reducing power loss and improving efficiency to produce more energy.
The project supports Solar 30 30 30, an ARENA-led initiative which aims for solar PV to achieve 30 per cent efficiency at 30 cents per installed watt by 2030.
A corporate power purchase agreement with US tech giant Salesforce will see it purchase 25 per cent of the Blue Grass output, contributing to its commitment to reach 100 percent renewable energy by 2022. It is the US tech giant's first renewable energy offtake agreement in Australia.
The Queensland Government-owned generation company Stanwell will also purchase a share of energy generation, to help meet customer demand for green energy and support the State's transition to a lower carbon future.
Blue Grass Solar Farm will be built 20 kilometres west of Chinchilla, in the Darling Downs Renewable Energy Zone (REZ). X-Elio estimates about 400 regional jobs will be created during construction, which is expected to be completed in 2022.