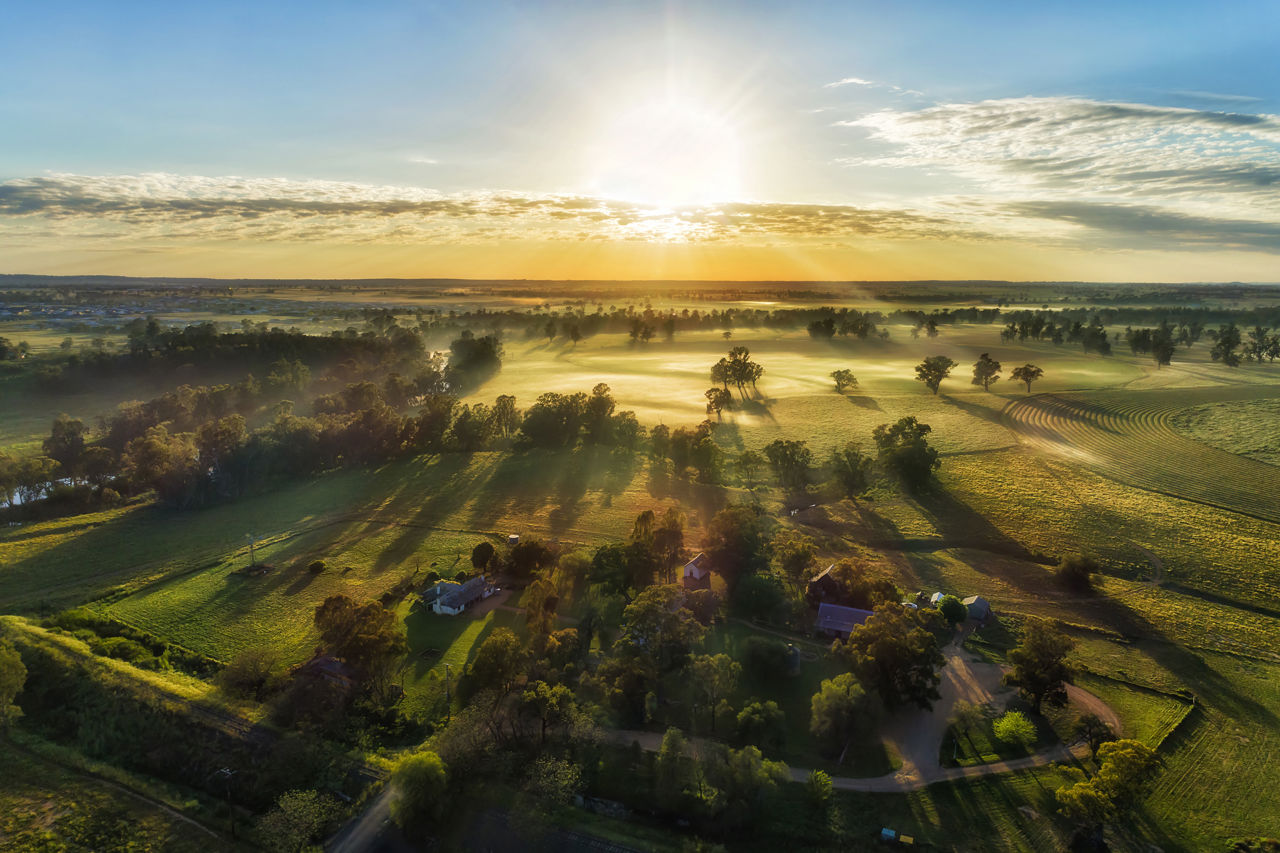 Case study
CDPQ, CEFC back
$200m sustainable
agriculture platform
Substantial new global capital to help spearhead greener farming
The CEFC and global investment group CDPQ are creating a new sustainable agricultural platform to drive down emissions and improve sustainability across the sector.
sustainable farming platform
Through this partnership as part of our Sustainable Land Management strategy, we are reaffirming our commitment to investing alongside organisations that are truly moving the needle on sustainability in the agricultural sector by contributing to its decarbonisation.

Emmanuel Jaclot

Executive Vice-President and Head of Infrastructure, CDPQ
Our investment
The CEFC and global investment group CDPQ are creating a new $200 million sustainable agricultural platform to drive down emissions and improve sustainability across the sector.
The $150 million CDPQ investment in Wilga Farming (the platform) brings substantial new capital to spearhead the investment push needed to help Australian farming decarbonise while also boosting farm production.
With an additional $50 million investment from the CEFC, the $200 million platform will be managed by Gunn Agri Partners, an established, mid-market sustainable agriculture manager with a strong commitment to improved sustainability across production systems and landscapes.
The CDPQ and the CEFC have also acquired a minority stake in Gunn Agri Partners, to help shape future sustainable agriculture and natural capital strategies, catalysing the decarbonisation of Gunn Agri's extensive existing portfolio.
The CEFC is also an investor in the Gunn Agri Transforming Farming Platform, alongside the global Kempen SDG Farmland Fund.
This CDPQ investment is a welcome addition to the Australian market, to demonstrate the potential for institutional capital to drive the decarbonisation of agriculture. We believe there is enormous untapped potential for new investment in a sustainable future for agriculture as part of a net zero economy.

Heechung Sung

Head of Natural Capital, CEFC
our impact
Showcasing regenerative farming
The Wilga Farming platform aims to fast track the uptake of low emissions technologies, carbon sequestration on agricultural land and measures to improve climate adaptability to make farming more resilient.
It will work to demonstrate the benefits of regenerative farming and help position the sector to capture the economic opportunities of the clean energy transition.
The platform has secured The Glen, a 1200-hectare property near Delungra in northern NSW, as a seed asset. It has identified a range of initiatives to reduce its emissions, including reducing the use of synthetic fertiliser, improved landscape function to slow overland water flows, and the implementation of grazing management and soil carbon improvements. 
Emissions and natural capital
Australian natural capital is dominated by the agriculture sector, which accounts for 55 per cent of Australia's land use, across diverse conditions and a highly variable climate. The sector, which produces some 17 per cent of national emissions, is uniquely exposed to climate extremes.
With methane emissions and fertiliser use the main contributors to its carbon footprint, the agriculture sector is considered 'hard to abate' because it cannot make substantial emissions reduction through energy transition alone.
However, the sector is uniquely placed to undertake nature-based sequestration activities to aid its own transition while contributing to emissions reduction in other hard to abate sectors.
The DNA of our business is to be completely investor-aligned, to capture timely opportunities and to develop and operate assets with sustainability as a fundamental part of our management.

Bill Gunn

Founding Chair, Gunn Agri Partners