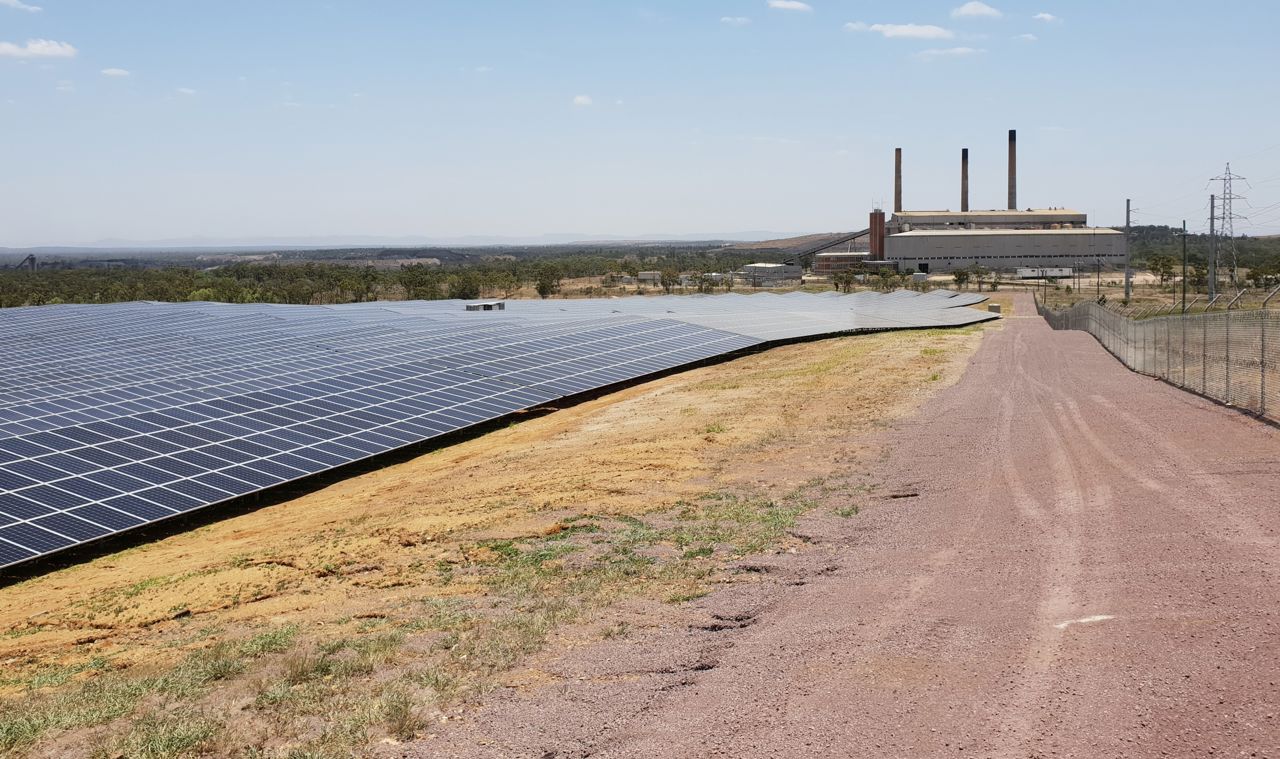 Case study
Collinsville Solar Farm transforms
former power station site
Greening the grid with solar
A 42.5 MW north Queensland solar farm, which generates enough electricity to power 15,000 homes, benefits from reusing infrastructure once used by a decommissioned coal-fired power station.
The project showcases how old coal-fired generation sites can be repurposed as new renewable energy bases, benefiting from existing infrastructure, while helping to transform Australia's energy mix.

Anthony Yeates

EGM Business Development, RATCH-Australia
Our investment
The CEFC committed up to $60 million in senior debt finance as the sole lender to the $100 million Collinsville Solar Farm in 2017. The project also received $9.5 million in grant funding from Australian Renewable Energy Agency.
The Collinsville Solar Farm was one of 10 projects financed through the CEFC Large-Scale Solar program that operated between 2015 and 2017 and helped large-scale solar become one of Australia's cheapest sources of electricity.
The original CEFC finance commitment was repaid in September 2022 when the Collinsville Solar Farm became one of three assets in a RATCH-Australia renewable energy platform, alongside the Queensland Mount Emerald Wind Farm and the Collector Wind Farm in NSW.
The ~450 MW capacity platform has secured debt finance from a syndicate of major Australian and international lenders, including Bank of China, DBS, Deutsche Bank, E.Sun, ING, MUFG, SMBC, Société Générale and the CEFC.
The CEFC commitment through the new syndicate is ~$50 million.
our impact
CEFC investment in large-scale solar projects is aimed at increasing the capacity of this abundant renewable energy source to support Australia's transition to net zero emissions.
The CEFC continues to invest in the sector to address factors that impede investment in large-scale renewables, including supply chain constraints and escalating raw materials and transportation costs.
The CEFC was instrumental in enabling RATCH-Australia to build the Collinsville Solar Farm in north Queensland, and continues its support for the project today as a syndicate lender alongside major international financiers.
A site with benefits
Built on the site of the decommissioned 180 MW coal-fired Collinsville Power Station, which operated until December 2012, the Collinsville Solar Farm takes advantage of existing infrastructure to feed power into the grid. Located 90km south-west of Bowen and 4km west of Collinsville, it also benefits from high levels of sunshine.
The solar farm includes some 180,000 ground-mounted solar panels that use a single-axis tracking system.  The solar farm is estimated to produce enough electricity to power 15,000 homes and abate 90,000 tonnes CO2-e annually.
The solar farm has a power purchase agreement with Alinta Energy for up to 70 per cent of the generated solar capacity.