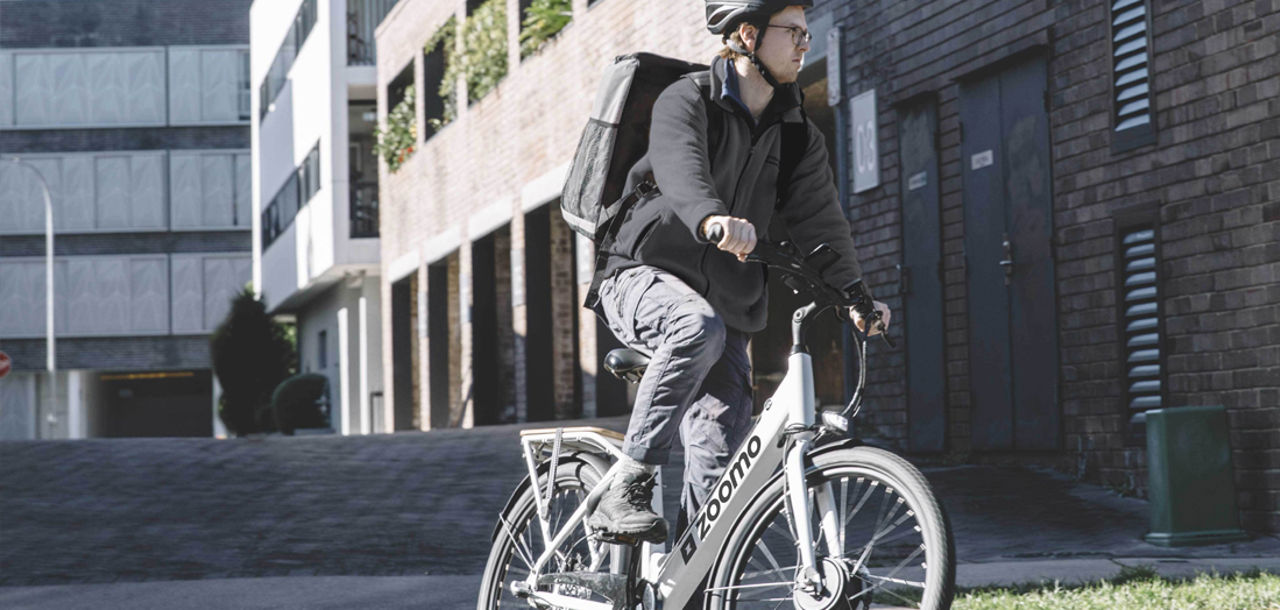 Case study
E-bike start-up
Zoomo shaping the future
of the delivery economy
Electrifying Australia's light vehicle fleet
Sydney-based start-up Zoomo is accelerating its expansion into new categories and locations, further electrifying Australia's light electric vehicle fleet and increasing its presence in international markets, to decarbonise the delivery economy. 
more 'last mile' deliveries
We believe that the bike world is ready for disruption and that in five to ten years, light electric vehicles will be the predominant form of transportation. Zoomo is taking the lead in this transformation.

Mina Nada

CEO and co-founder, Zoomo
Our investment
The CEFC has invested $7 million in Zoomo, via the Clean Energy Innovation Fund as part of a $16 million combined debt and equity capital raise. Equity investment from Korea's Hana Ventures and existing investors Maniv Mobility and Contrarian Ventures, together with venture debt from One Ventures and Viola Credit, completed the capital raise.  
In May 2021 Zoomo announced it had secured a second round of funding. Find out more here.
our impact 
Operating as Bolt Bikes since 2017, the company has already dispatched more than one million food deliveries. Now rebranded as Zoomo, it is expanding its reach into parcel, mail and grocery deliveries. 
Rapid design improvements mean that light electric vehicles (LEV) will increasingly outpace cars and vans in the delivery of meals, post, parcels and groceries. LEVs are forecast to lead the charge in reducing emissions, with two and three-wheeled EVs predicted to abate more carbon emissions than standard/four-wheeled EVs until 2040. 
Zoomo is differentiated by its vertically integrated approach. It offers smart utility bikes through a physical network of service centres and microfinance capability, enabled by software. In Australia, Zoomo plans to expand operations in Melbourne and also launch a new base in Brisbane. In the US, the company plans to expand its New York base and launch new operations in Los Angeles.
Learn more about the Clean Energy Innovation Fund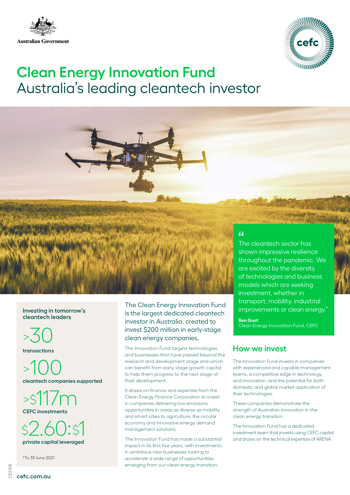 read our insight
Australia's leading cleantech investor
The Innovation Fund has made a substantial impact in a short period of time, investing in innovative companies which are capitalising on exciting new cleantech opportunities to help lower our emissions.
Read more