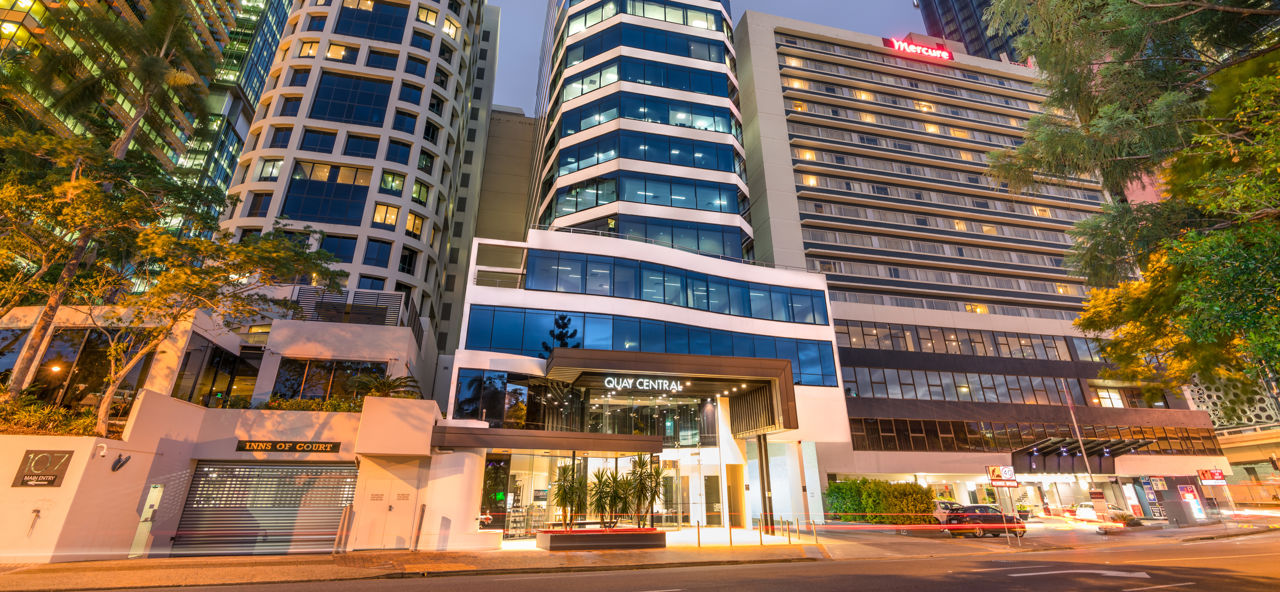 Case study
EG seeks market-leading
ESG outcomes for existing
commercial office buildings
Rejuvenating and repositioning office assets
The EG Delta Fund is working to transform investment-grade Australian office and industrial assets, repositioning them as assets achieving market-leading ESG outcomes at a reasonable cost.
The Delta Fund will deliver a prime experience for tenants by implementing intelligent ESG strategies in upgrading the built environment whilst reducing emissions towards zero.

Ian Lieblich

Head of ESG, EG
Our investment
Investment Manager and real estate developer EG launched the open-ended EG Delta Fund in April 2022 with the goal of repositioning commercial property assets in desirable locations from sub-par to assets with market-leading ESG outcomes at a reasonable cost.
The EG Delta Fund expands the ESG objective of its predecessor fund, the High Income Sustainable Office Trust (HISOT). The CEFC made a $25 million cornerstone investment in HISOT and remains invested in the EG Delta Fund.   
The EG Delta Fund was launched in 2022 with four initial assets valued at $125 million and continued support from HISOT investors including the CEFC, Uniting Financial Services and Deakin University.
our impact
Investing to achieve long-term targets
Buildings account for more than 50 per cent of electricity consumption in Australia and contribute up to 25 per cent of national greenhouse gas emissions.
Prime grade assets have made significant progress towards achieving net zero emissions, however, further investment and innovation is required in secondary-grade assets, particularly in the areas of building electrification, lowering tenant emissions and reducing embodied carbon.
The CEFC is an active investor across the property sector, operating as a "patient" investor to optimise emissions performance and achieve long-term sustainability targets, recognising that there are opportunities to reduce emissions across the investment lifecycle.
The CEFC commitment to the EG Delta Fund demonstrates the commercial potential of various technologies to reduce emissions. ESG performing and energy efficient buildings have lower operating costs. They have the potential to provide higher net operating income and lower vacancy rates, delivering clear benefits to building owners, investors and tenants.
Benchmarking ESG results
EG is seeking to grow the EG Delta Fund portfolio of socially and environmentally sustainable office and industrial assets, optimising the operational efficiency of its buildings.
The assets are:
East Block in Canberra, housing National Archives Australia

42 Macquarie Street in Canberra, with Noetic Solutions as its major tenant

95 North Quay in Brisbane, with multiple legal practice tenants

965 Botany Road in Rosebery, Sydney a NSW police station.
EG has stated that it sees the EG Delta Fund as an opportunity to deliver a benchmark framework that will provide a detailed track record of the financial and social performance objectives that align with its own and its investors' objectives.
The ESG objectives of the EG Delta Fund include 16 criteria aligned to the UN Sustainable Development Goals, to provide a thorough and quantifiable score for improving social and environmental results over time.
Asset selection is supported by the use of EG proprietary real estate risk management software, PRISMS®. This software is designed to substantially improve investment risk identification, evaluation and pricing.