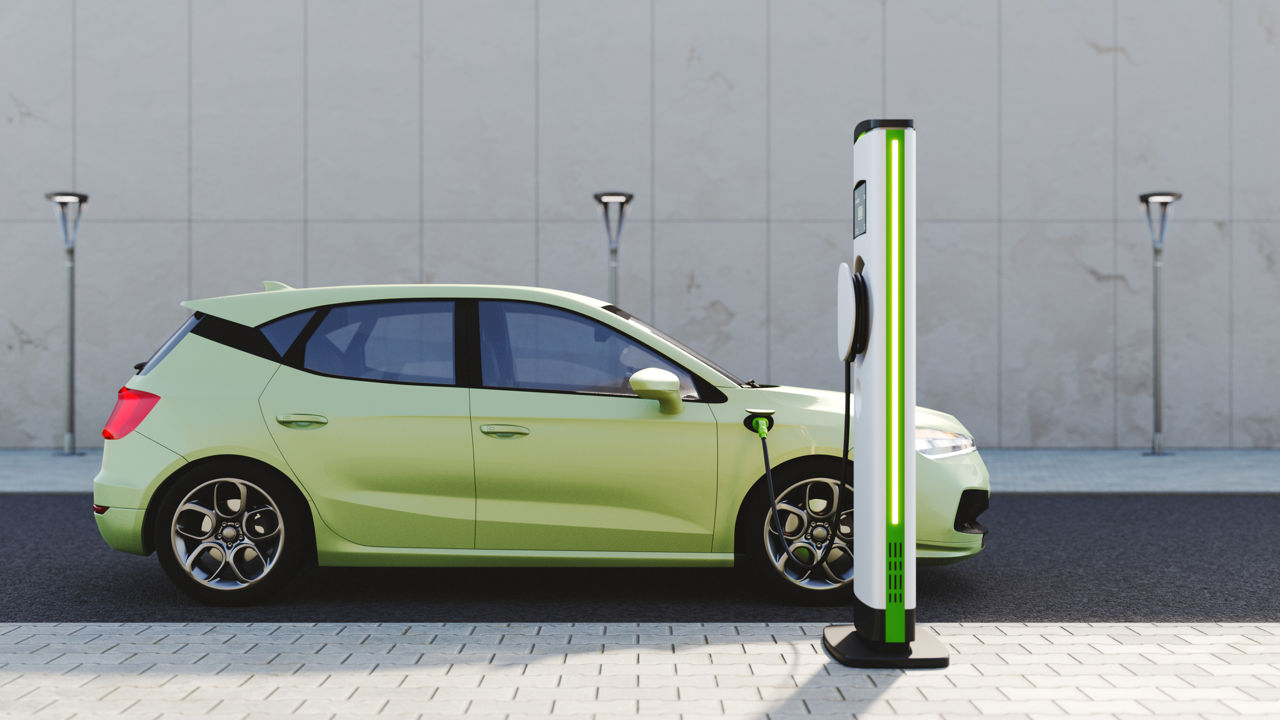 Case study
Firstmac Clean Green
car loans drive
electric vehicle uptake
EV ownership shifts up a gear with discounts
The Firstmac Clean Green Cars program is helping drive electric vehicle ownership in Australia with discounted finance to make EVs more affordable. The latest CEFC commitment to the program is expected to drive the uptake of some 900 new vehicles.
These popular loans are a valuable tool in the fight to cut vehicle-based emissions, because they mean that people can save money and help the environment at the same time.

Kim Cannon

Managing Director, Firstmac
Our investment
The CEFC has committed $80 million to the Firstmac Clean Green Cars program since 2015.
Firstmac customers purchasing an eligible EV benefit from a one per cent discount compared to the Firstmac rate offered to borrowers for internal combustion engine (ICE) vehicles. Half of the discount is enabled by the CEFC finance, with Firstmac funding the balance.
To encourage manufacturers to make more EV models available in Australia, Firstmac has extended the discount to EVs priced under $90,000, provided strong emissions standards are met.  
The latest CEFC commitment of $40 million, made in April 2023, is available for the lowest emissions EVs, with the criteria for 'green EVs' raised to exclude low emission ICE vehicles, conventional hybrid vehicles and plug in hybrid vehicles with tailpipe emissions of more than 50g CO2/km.  
our impact
Electrifying vehicles to slash emissions
Transport accounts for more than 18 per cent of Australia's emissions, and is on track to be Australia's largest emitting sector by 2030, according to the Australian Government National Electric Vehicle Strategy announced in April 2023.
ICE vehicles make up the majority of new car sales in Australia. Improving the affordability of EVs and expanding uptake and choice is a critical factor in reducing Australia's transport emissions. Reducing those emissions is essential for Australia to achieve its 2050 net zero emissions target.
A focus on increasing supply
Australians want to buy electric vehicles, however, just 6.8 per cent of all new cars purchased in Australia in February 2023 were electric, which points to a large gap between buyer preference and vehicle availability.
The National Electric Vehicle Strategy aims to increase the uptake of electric vehicles through:
increasing the supply of affordable and accessible EVs
establishing the resources, systems and infrastructure to enable rapid EV uptake
encouraging increased EV demand.
The scale and change needed to decarbonise our transport infrastructure and supply chains - and the long lead times involved in replacing vehicle fleets - means we must act now to spur investment.

National Electric Vehicle Strategy, 2023
Getting more EVs on the road
The CEFC is driving EV uptake through working with financiers to offer discounted finance for eligible vehicles.
CEFC investments to advance EV ownership in Australia have already supported an estimated $230 million of retail and commercial green finance, putting more than 3,000 EVs and plug in hybrids onto Australian roads.