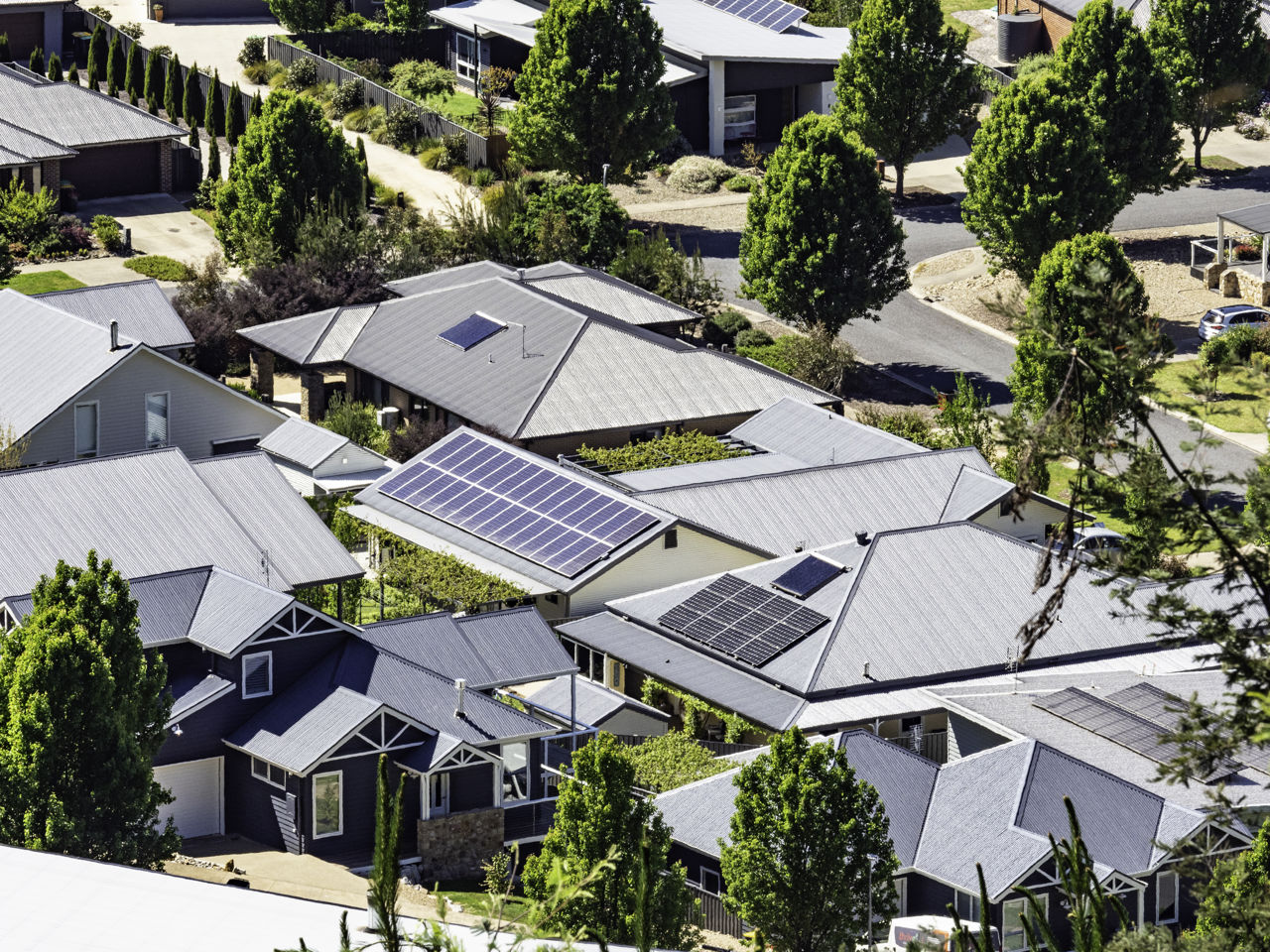 Case study
Greener homes underpin
market leading NAB green bond
Home loans support transition to net zero emissions
National Australia Bank is the first Australian bank to launch a green bond backed by residential mortgages that meet international low carbon buildings criteria.
It's incumbent on us as a bank to play a part in addressing the bigger issues facing society, including Australia's transition to a low carbon economy. This transaction is another small, but important, step in that journey.

Mike Baird

Chief Customer Officer, NAB
Our investment
The CEFC is a cornerstone investor in a tranche of Class A1-G Notes issued by the National Australia Bank and certified by the Climate Bonds Initiative. The CEFC commitment, of $25 million, was part of a $300 million issuance.
our impact
The CBI Low Carbon Buildings criteria requires residential buildings to meet a net zero carbon emissions trajectory, aligned with the goals of the Paris Agreement to limit global warming to no more than two degrees above pre-industrial levels.
The CBI has reviewed Australian building codes and energy ratings schemes to determine which are in line with these trajectories. Buildings approved under those codes and energy ratings schemes can automatically be deemed compliant with the CBI Low Carbon Buildings criteria and eligible for CBI certification, providing confidence for investors about the sustainability of the underlying assets.
NAB's green notes were part of a larger non-certified $2 billion Residential Mortgage Backed Securitisation. The securitisation extends the NAB's pioneering approach to the green bond market in developing additional investment options for investors wanting to back sustainability and emissions reduction.